Kia
Korean maker wins our special award, thanks to the fact each used Kia gets a thorough mechanical check, plus the balance of the seven-year warranty offered on new models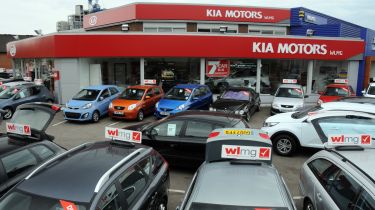 Every major motor manufacturer provides an approved used car scheme to tempt second-hand buyers and offer added peace of mind. But which is the best?
Most include comprehensive body, mechanical and electrical examinations, a provenance check from a data provider such as HPI or Experian, a 12-month warranty, 30-day exchange policy and a year's breakdown cover. A franchised dealer service history is another typical requirement of any model being sold under an official used car banner.
So if these are all taken for granted, the approved scheme of the year has to go one better – to give customers something they won't find elsewhere. And that scheme is run by Kia.
The Korean brand is now an established presence in the new car sector, but success in the used market takes longer to achieve. Bosses clearly know this, and a seven-year new car warranty deal puts Kias in pole position second-hand. It means most used models have the balance of the cover for second or third owners to enjoy – and gives any used Kia an instant head start.
Plus, you get 60 days or 1,000 miles in which to change your mind. Add to this two years of breakdown cover, seven days' free driveaway insurance and a useful online car locator, and you have a cracking approved scheme.
Programmes from Hyundai and Vauxhall deserve a special mention, but Kia takes our award.
The Categories