Honda Fireblade - best superbikes
.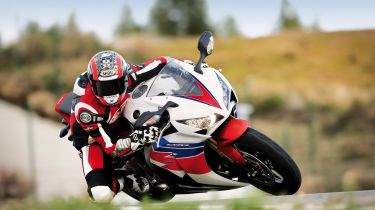 First the bad news. The CBR1000RR, the grand old man of the superbike class which has a legacy dating back the CBR9000RR in 1992, hasn't really changed since a ninth generation update in 2008, give or take a facelift and a tweak or to.
Now the good news. It doesn't need to, for with a Honda you always know what you're going to get, and that's fast and flawless performance with no nasty surprises to catch you out. Ever.
And if you think that means boring, ask John McGuinness, whose 23 Isle or Mann TT wins include the existing 132.7mph lap record on one.
Thankfully, you don't need to be a TT winner to enjoy a Fireblade. Sure, you don't get semi-active suspension, traction control and so many rider modes that you need a PhD to work them all out.
In fact, all the latest version, tweaked slightly in 2014 with a retuned engine for a bit more power, a slightly more comfortable rider position, and a new windscreen, has in terms of rider aids is ABS and a slipper clutch to stop the back wheel locking under aggressive downshifting.
But then, it doesn't need anything more: the Honda Fireblade, as it has always been, is a paragon of stability at speed, which will flatter even the most ham-fisted of riders.
And that's why bikers buy them, keep them and love them.
Best superbikes
2. BMW S1000RR
3. Honda Fireblade
7. MV Agusta F4