Citroen Berlingo XL vs Vauxhall Combo Life XL vs Ford Grand Tourneo Connect
New van-based MPVs from Citroen and Vauxhall are more practical than ever. But do they leave their seven-seater rival from Ford all at sea?
Buyers looking for a spacious family car might consider a traditional MPV or, perhaps more likely these days, a big SUV. But there is a section of the market that offers more boot space than nearly any other car, room for seven people in the specifications we're testing and all this at a price lower than most family hatchbacks.
These three people carriers are all based on vans, and it's the newer Citroen Berlingo XL and Vauxhall Combo Life XL that are taking on the challenge of the Ford Grand Tourneo Connect. By adding some windows, extra seats and a few more creature comforts, manufacturers are able to offer cost-effective models that boast loads of space. So if you're not too bothered about styling and need a practical car, one of these could be exactly what you're looking for.
• Best MPVs and people carriers
The Citroen Berlingo and Vauxhall Combo Life share a platform and use the same powertrain, but there are plenty of differences between them, while the Ford Tourneo Connect is based on the Transit Connect van.
All three have been launched or updated recently, but which one manages to blend practicality and value for money best? Read on as we load up to find out.
Citroen Berlingo XL
| | |
| --- | --- |
| Model: | Citroen Berlingo XL BlueHDi 100 Flair |
| Price:  | £24,125 |
| Engine:  | 1.5-litre 4cyl diesel, 101bhp |
| 0-60mph:  | 14.5 seconds |
| Test economy:  | 46.4mpg/10.2mpl  |
| CO2:  | 115g/km |
| Annual road tax:  | £140 |
The Citroen Berlingo name has been around since the mid-nineties, attached to vans and people carriers alike. This is an all-new version, and with the 101bhp 1.5-litre diesel engine and a manual gearbox, it costs £24,125 in top-spec Flair trim.
Design & engineering
The Berlingo is based on a commercial vehicle, but the platform is used very widely. It shares its architecture with the Vauxhall Combo Life in this test, plus Peugeot's Rifter. In fact, this EMP2 set-up underpins a number of products across those three brands' ranges.
Here we're testing the long-wheelbase XL model with seven seats. It has sliding rear doors for access to the rear chairs, and a big tailgate at the back.
Our test car is powered by a 1.5-litre diesel engine with 101bhp. That's a little more than the Ford's 99bhp, but identical to the Vauxhall, because the two models have the same motor. Still, the Citroen (and the Vauxhall) make do with five-speed gearboxes, while the Ford has a six-speed transmission.
Temper your expectations and the Berlingo's interior is pretty good. It's nowhere near as stylish or interesting as the rest of the brand's range, but at least there's some personality, while the eight-inch infotainment system – standard on Flair – adds to its appeal. The dash is huge and made of robust plastic, which exposes the MPV's commercial vehicle roots, yet it's no worse than its rivals'.
Flair trim also brings sat-nav, smartphone connectivity, DAB radio, cruise control, parking sensors and autonomous emergency braking as standard. Our car was fitted with a wireless phone charger (£100) and head-up display (£400) as well.
Driving
You might expect that a people carrier based on a commercial vehicle with a 1.5-litre four-cylinder diesel would be rather unrefined to drive, but that's not quite the case here.
Partnership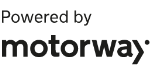 Need to sell your car?
Find your best offer from over 5,000+ dealers. It's that easy.
For a start, the engine is relatively hushed, and at idle and low speeds the Citroen is the quietest car of our trio. Once you gain some speed there's quite a bit of wind and road noise, but it's still quieter than you might expect on a motorway.
The Berlingo is also the most comfortable of the three models. It deals with smaller bumps better than the Tourneo, particularly at the rear axle, although bigger potholes do still crash into the cabin. The Vauxhall is very marginally worse, but it's only noticeable after driving both in succession; these two are extremely similar from behind the wheel.
There's very little feel or feedback in the Citroen, because its steering is very light and barely feels connected to the front wheels. Still, it is very easy to drive, with good visibility thanks to its high seating position and large door mirrors.
The five-speed gearbox actually offers one of the best shifts in any Citroen model, because it's relatively precise and fairly smooth for a car that's been adapted from a workhorse van. The Berlingo is never fun to drive, but there is some satisfaction to be had from making the most of the 1.5's 250Nm of torque. You do have to stay on the ball in all of these cars, though, because the bulky bodies and relatively low-powered engines mean performance is a little sluggish. We managed 0-60mph in 14.5 seconds in the Berlingo, 0.1 seconds slower than the Combo Life but 0.7 seconds faster than the Tourneo. Each is good enough to keep up with traffic if you make sure you're in the right gear. They require anticipation.
Practicality
Few cars are as practical as the Berlingo XL, let alone for less than £25,000. Open up the sliding rear doors, which give great access to the cabin, and there's room for three adults. Shoulder room is a bit limited with three people sitting in the second row, but that's true in all three cars.
Open up the tailgate and adults can easily hop into one of the two rearmost seats, something that's a lot harder to do in the Tourneo because the seatbacks block access from the rear. In many cases folding the middle row is a better bet.
The Berlingo's rearmost seats are also big enough for adults to sit in comfort, even though the floor is higher than it is in row two.
There's a useful 322 litres of boot space with all seven seats in place (the same as its rivals' in this test) and 1,538 litres as a five-seater. Fold the second row completely flat and remove the third row and a gigantic 2,693-litre load capacity is on offer.
The low centre console has no cup-holders or storage bins, but at least there's lots of stowage overhead, and occupants in the second and third rows also have access to cup-holders and tray tables.
Ownership
Citroen finished 25th out of 26 brands in our Driver Power 2018 satisfaction survey, which was a poor result for the firm.
Yet safety is better because autonomous braking, lane-keep assist and parking sensors are standard on the Berlingo Flair, matching the Combo Life and Tourneo Connect as tested here. All three cars scored four out of five stars in Euro NCAP crash tests.
Running costs
Thanks to CO2 emissions of 115g/km, the Berlingo is the cheapest company car option. It sits in the 28 per cent Benefit-in-Kind (BiK) tax bracket, so will cost lower-rate earners £1,336 per year compared with £1,316 and £1,285 for the Vauxhall (115g/km or 28 per cent) and Ford (122g/km or 29 per cent) respectively.
The Citroen's fuel economy of 46.4mpg was the best here, but don't expect a high figure if you're regularly carrying plenty of passengers.
Testers' notes: "The 1.5-litre diesel produces its maximum torque output at 1,750rpm, which means there's just about enough performance from low revs. Progress is sedate, but the motor is relatively flexible."
Vauxhall Combo Life XL
| | |
| --- | --- |
| Model: | Vauxhall Combo Life XL 4.5 Turbo D 100 Energy 7-seater |
| Price:  | £23,760 |
| Engine:  | 1.5-litre 4cyl diesel, 101bhp |
| 0-60mph:  | 14.4 seconds |
| Test economy:  | 39.5mpg/8.7mpl  |
| CO2:  | 115g/km |
| Annual road tax:  | £140 |
The new Vauxhall Combo Life shares much with the Citroen, including its 1.5-litre diesel engine and five-speed manual transmission. In Energy trim it's slightly cheaper, at £23,760.
Design & engineering
The Combo Life is based on the same EMP2 platform as the Berlingo and has an identical 101bhp 1.5 diesel and five-speed manual gearbox. So it's no surprise that it feels very similar to its Citroen rival. Park the two cars side by side and the likeness is clear to see. The panel and door designs look identical, for example, and you can see how close the styling is in our pictures if you ignore the branded front ends on each model.
On the inside the similarities are even more striking. In the Vauxhall there's a slightly different, cheaper-feeling steering wheel, using an alternative button layout, while the dials are also changed, but the cabin is otherwise the same as the Citroen's.
The dashboard uses the same materials and buttons for the most part, too. That's no bad thing because it's a functional design and it works just as well in the Combo Life as it does in the Berlingo. It's just a pity that the upholstery isn't as interesting or the quality quite as strong as its French competitor's.
There's the same eight-inch touchscreen display screen inside, with Android Auto and Apple CarPlay included on Energy trim, but satellite navigation is an extra £450 here (it's standard on the Berlingo).
At least you get 16-inch alloy wheels, air-conditioning, lane-keep assist, AEB, cruise control and DAB radio all fitted as standard.
Driving
There's no getting away from the fact that the Vauxhall Combo Life and Citroen Berlingo are near identical in design and engineering terms, so it stands to reason that this extends to the driving experience as well. The seating position is the same and the steering is just as light and lifeless as the Citroen's, which is a contrast to the Ford's nicely weighted rack.
The ride is similarly comfortable, too, although the front end of the Citroen is ever so slightly more forgiving than the Vauxhall's over smaller bumps, probably due to the two cars having different alloy wheels fitted. Both models are slightly more supple than the Tourneo Connect, but there is still a bit of movement over bumps at the rear end when the Vauxhall has no passengers or luggage on board.
The Combo Life's 101bhp 1.5-litre diesel engine is identical to the Berlingo's, but it's noisier in the Vauxhall. In our tests it was a decibel louder than the Citroen at idle, and it's more obvious when driving at low speed around town, too, although again, both of these people carriers were quieter than the Ford at idle and both were louder at a 30mph cruise.
In our performance tests the Vauxhall and Citroen both took 16.5 seconds to accelerate from 30-50mph through the gears, which was half a second faster than the Tourneo. All of our in-gear tests saw the sibling models within 0.2 seconds of each other's times and slightly ahead of the Ford's, in fact.
Considering their size, all three cars also performed well in our braking tests. The Combo's stopping distance of 46 metres exactly from 70mph was the best of the three contenders.
Practicality
The Combo Life's seats are similar to the Berlingo's, while the body is also the same, so interior space is identical. Citroen's official brochure uses a different method of measuring space to Vauxhall's, but we've compared all three models like for like to get accurate readings.
Line the two MPVs up next to each other, as we did, and you'll see they're the same. They deliver 322 litres of load volume in seven-seat form, 1,538 litres in five-seat configuration and a total of 2,693 litres with all the rear seats either folded or removed where applicable.
Both models are a little bigger inside than the Tourneo (which has a total of 2,620 litres when all its seats are folded) and access to the rearmost seats is easier. It's more straightforward to clamber into the back of the Vauxhall and Citroen through the side doors and the boot.
It's worth mentioning that the Combo Life and Berlingo's seats need to be removed and stored to maximise their interior space, while the Ford's rearmost seats fold down flat into the boot floor.
Ownership
Vauxhall finished in a disappointing 22nd place in the makers' chart of our Driver Power 2018 satisfaction poll, although that was ahead of Citroen's 25th out of 26 brands.
Ford was ranked 16th, but the firm's dealerships fell behind in 20th place. Citroen's network came in a decent 11th, while Vauxhall's took 21st out of 28.
The Combo's four-star Euro NCAP crash test result is on par with both rivals here, and six airbags, AEB, parking sensors and lane-keep assist are standard.
Running costs
While the Vauxhall is similar to the Citroen in terms of design, it fell behind its French rival for fuel economy, with a 39.5mpg return. That figure means you'll spend £1,780 per year on fuel (over 12,000 miles).
The Citroen recorded 46.4mpg, which works out as £1,515 per year in diesel, and the Ford managed 42.6mpg on test, which equates to £1,651 a year.
Servicing costs are similar for the Berlingo and Combo Life; the former will cost £651 a year on a 36-month deal, while Vauxhall offers a £22-per-month plan (that works out at £792 over three years). There were no figures available for the Tourneo.
Testers' notes: "The Vauxhall is rated to tow up to 1,250kg, but the Citroen can only pull 1,100kg. The Ford falls behind both, though, at 1,073kg. However, all three will feel sluggish if loaded up with passengers and a trailer."
Ford Grand Tourneo Connect
| | |
| --- | --- |
| Model: | Ford Grand Tourneo Connect 1.5 TDCi EcoBlue 100 Zetec 7-seat |
| Price:  | £22,410 |
| Engine:  | 1.5-litre 4cyl diesel, 99bhp |
| 0-60mph:  | 15.2 seconds |
| Test economy:  | 42.6mpg/9.4mpl  |
| CO2:  | 122g/km |
| Annual road tax:  | £140 |
Ford revealed a facelifted version of its Transit Connect van last autumn, and the updates have also been applied to this Tourneo Connect people carrier. The 'Grand' version we're testing features seven seats and a longer wheelbase. It costs £22,410 in Zetec trim with a 1.5-litre diesel engine.
Design & engineering
The Tourneo Connect comes in standard and long-wheelbase versions, with our Grand model having the biggest distance between its wheels of this group. That should mean it offers plenty of interior space.
As part of the range update last year, the Ford is now available with a set of more efficient engines, including the 99bhp 1.5-litre diesel in our test car.
The lighter kerbweight goes some way to offsetting this slightly lower figure, while the engine produces slightly less torque than its rivals, at 240Nm.
A six-speed manual gearbox means the Grand has an extra ratio over the others here, and an automatic is offered for an extra £1,750. An auto box is available on some versions of the Berlingo and Combo Life as well, but not with these 1.5-litre diesel models.
Material quality in the Ford is slightly better, but not by much, while the fussy dashboard design means it looks more old-fashioned than the others, with lots of buttons and switches. Although they boost usability, the layout certainly has room for improvement.
The Ford is cheaper than the Citroen and Vauxhall here, but it also comes with less standard kit. Add the £1,176 sat-nav and infotainment system option, for example, and the prices line up more closely.
However, you do get air-conditioning, 16-inch alloy wheels, DAB radio, Bluetooth, cruise control, lane-keep assist and a heated windscreen for quick defrosting on chilly mornings.
Driving
The first thing you notice when you climb aboard the Ford is how much lower the driving position is. That means there's loads of headroom, of course, but also that it's easier to get in and out of and is more comfortable, too, feeling less like a van.
Still, once you're on the move the Ford loses out to its rivals, because those van roots do start to show through. The rear end is choppy when not loaded up, for example, and vibrations from the road surface come through into the cabin more as well.
It's also not as quiet as the Citroen and Vauxhall. Although wind and road noise are about on par, the diesel engine in the Tourneo is very rattly and noisy, especially at idle. You have to rev it harder to get the same performance as its rivals, too, because it produces its power and torque at higher revs.
The six-speed box doesn't come with shorter ratios to make the most of the extra gear available, either, and instead Ford has opted for long gearing to improve economy. That results in disappointing performance figures; it took 17.5 seconds to go from 50-70mph in fifth gear, two seconds more than the Vauxhall and 1.9 seconds adrift of the Citroen, highlighting a relative lack of flexibility.
But while this means you have to be in a lower gear and rev the engine harder to speed up quickly, the Ford compensates by being surprisingly good to drive. For example, its steering is very nicely weighted and you're able to feel what the front wheels are doing, so you can drive with more confidence. Also, the slick gearshift is satisfying to use, so we didn't mind too much going up and down through the gears often.
Practicality
Although the Tourneo Connect is the lowest of these three models, you sit lower in the cabin so headroom is still plentiful, and there's overhead storage. Even the tallest people would fit into any one of these cars without a crooked neck.
And while the very tallest passengers might complain about legroom, for most occupants there should be plenty in each of these models. The Ford edges slightly ahead in terms of second-row room, because its seats are a little more accommodating, but the result is a compromised third row. The chairs are set into the floor and adults will find them harder to access, whereas the rearmost seats in the Citroen and Vauxhall are easily big enough for adults.
The Tourneo has the same boot space with all the seats in place as both rivals, at 322 litres, but it's very slightly smaller when all the seats are folded. At least the sliding doors on all three cars make cabin access easier in tight spots and help when loading up.
Ownership
In the manufacturers' poll of our Driver Power 2018 satisfaction survey, Ford came a less-than-impressive 16th. But that was still ahead of both Citroen and Vauxhall, which scored poorly out of the 26 brands ranked.
As with both rivals, the Tourneo scored four stars in its Euro NCAP crash test in 2018, and comes with AEB, lane-keep assist and six airbags, just like its competitors. But while parking sensors are fitted as standard on the other cars (a useful feature for these large MPVs), they're a £240 option on the Ford.
Running costs
The Ford is the cheapest car here to buy, and has the strongest predicted residual values of the three, so it's set to lose the least money after three years or 36,000 miles. Our experts estimate that it will hold on to 41.9 per cent of its list price, which means it will shed £13,020 in that time.
The Citroen and Vauxhall's expected residual figures stand at 39.4 per cent and 38.9 per cent respectively. Those translate to depreciation costs of £14,620 for the Berlingo and £14,517 for the Combo Life.
Testers' notes: "The Ford has a larger fuel tank than its rivals, so it will travel further on a fill-up. Our test return of 42.6mpg means a 562-mile range. The Citroen will manage 510 miles and the Vauxhall 434 miles."
Verdict
First place: Citroen Berlingo XL
Practicality and value for money are key in this market, and the Berlingo has both. Its seven-seat layout is well considered and versatile, yet it still offers good luggage space. The Citroen rides well and is relatively quiet, plus performance is acceptable and it's frugal, too. Sat-nav and smartphone connectivity are standard, which helps the Berlingo edge ahead in this test, and it also has the most interesting interior design.
Second place: Vauxhall Combo Life XL
The Combo Life has most of the same strengths as the Berlingo, so it's still a fine choice, but it's not as good value. It has less standard kit, feels dull and offers nothing more in terms of practicality or running costs. Still, the Vauxhall has an edge over the Ford on versatility and performance, while lower CO2 emissions and more standard kit, including the infotainment, secure it second place.
Third place: Ford Grand Tourneo Connect
The Tourneo Connect is still a fine choice, but its older roots are more apparent. While it's cheaper, the expensive optional infotainment still isn't as good. It emits more CO2 and doesn't have the same level of flexible performance as its rivals, even if it's the more enjoyable car to drive – although this is relative. At least it'll be cheap to buy and run, and usefully practical, but its rivals are slightly more spacious.
Also consider...
NEW: Peugeot Rifter
Model: Peugeot RifterPrice: £23,740Engine: 1.5-litre 4cyl, 101bhp
The Rifter is the third sibling in this EMP2 family and shares its chassis and powertrain with the Citroen and Vauxhall. It features Peugeot's i-Cockpit interior design with digital dials, so has the edge for tech. It's also refined and comfortable, like its siblings.
USED: Skoda Kodiaq
Model: Skoda Kodiaq 2.0 TDI SE LPrice: £22,995Engine: 2.0-litre 4cyl, 148bhp
Skoda's Kodiaq is our favourite seven-seat SUV, and a used model makes a great buy. We found a 2.0-litre TDI 150 with just 22,000 miles for less than £23,000. The Skoda is more comfortable and has some great tech, but it's not as big or as practical.
Figures
| | | | |
| --- | --- | --- | --- |
|   | Citroen Berlingo XL BlueHDi 100 Flair | Vauxhall Combo Life XL 1.5 Turbo D 100 Energy 7st | Ford Grand Tourneo Connect 1.5 TDCi EcoBlue 100 Zetec 7st |
| On the road price/total as tested | £24,125/£26,120 | £23,760/£25,010 | £22,410/£25,542 |
| Residual value (after 3yrs/36,000) | £9,505/39.4% | £9,243/38.9% | £9,390/41.9% |
| Depreciation | £14,620 | £14,517 | £13,020 |
| Annual tax liability std/higher rate | £1,336/£2,673 | £1,316/£2,632 | £1,285/£2,569 |
| Annual fuel cost (12k/20k miles) | £1,515/£2,526 | £1,780/£2,967 | £1,651/£2,751 |
| Insurance group/quote/road tax cost | 11/£397/£140 | 8/£422/£140 | 9/£503/£140 |
| Servicing costs | £651 (3 years) | £22pm (3 years) | N/A |
| Length/wheelbase | 4,753/2,975mm | 4,753/2,977mm | 4,825/3,062mm |
| Height/width | 1,849/1,848mm | 1,880/1,921mm | 1,820/1,835mm |
| Engine | 4cyl in-line/1,499cc | 4cyl in-line/1,499cc | 4cyl in-line/1,498cc |
| Peak power/revs | 101/3,500 bhp/rpm | 101/3,500 bhp/rpm | 99/3,750 bhp/rpm |
| Peak torque/revs | 250/1,750 Nm/rpm | 250/1,750 Nm/rpm | 240/2,000 Nm/rpm |
| Transmission | 5-speed man/fwd | 5-speed man/fwd | 6-speed man/fwd |
| Fuel tank capacity/spare wheel | 50 litres/full-size | 50 litres/repair kit | 60 litres/repair kit |
| Boot capacity (7/5/2-seat modes) | 322/1,538/2,693 litres | 322/1,538/2,693 litres | 322/1,287/2,620 litres |
| Kerbweight/payload/towing weight | 1,533/747/1,100kg | 1,540/770/1,250kg | 1,732/796/1,073kg |
| Turning circle | 11.5 metres | 11.8 metres | 12.2 metres |
| Basic warranty (miles)/recovery | 3yrs (60,000)/1yr | 3yrs (60,000)/1yr | 3yrs (100,000)/1yr |
| Driver Power manufacturer/dealer pos. | 25th/11th | 22nd/21st | 16th/20th |
| NCAP: Adult/child/ped./assist/stars | 91/81/58/68/4 (2018) | 91/81/58/68/4 (2018) | 92/79/65/75/4 (2018) |
| 0-60/30-70mph | 14.5/16.5 secs | 14.4/16.5 secs | 15.2/17.0 secs |
| 30-50mph in 3rd/4th | 5.5/9.1 secs | 5.7/8.9 secs | 6.6/10.8 secs |
| 50-70mph in 5th/6th | 15.6 secs/N/A | 15.5 secs/N/A | 17.5/26.9 secs |
| Top speed/rpm at 70mph | 109mph/2,250rpm | 106mph/2,250rpm | 102mph/1,800rpm |
| Braking 70-0/60-0/30-0mph | 49.1/33.6/9.2m | 46.0/35.5/8.9m | 51.8/37.0/9.3m |
| Noise outside/idle/30/70mph | 71/45/63/73dB | 72/46/64/73dB | 71/48/62/73dB |
| Auto Express econ. (mpg/mpl)/range | 46.4/10.2/510 miles | 39.5/8.7/434 miles | 42.6/9.4/562 miles |
| WLTP fuel consumption (med) | 46.1mpg/10.1mpl | 45.6mpg/10.0mpl | 47.1mpg/10.4mpl |
| Actual/claimed CO2/tax bracket | 163/115g/km/28% | 192/115g/km/28% | 178/122g/km/29% |
| Airbags/Isofix/park sensors/camera | Six/yes/yes/£500* | Six/yes/yes/£400** | Six/yes/£240/£390 |
| Auto box/lane-keep/blind spot/AEB | No/yes/£500*/yes | No/yes/£400**/yes | £1,750/yes/£510/yes |
| Clim/cruise ctrl/leather/heated seats | £250/yes/no/no | £200/yes/no/£200 | £240/yes/no/£120 |
| Met paint/LEDs/keyless/pwr tailgate | £545/no/£250/no | £565/no/no/no | £600/no/£420/no |
| Nav/digi dash/DAB/connected apps | Yes/no/yes/no | £450/no/yes/no | £1,176^/no/yes/no |
| Wireless charge/CarPlay/Android Auto | £100/yes/yes | £105/yes/yes | £114/£1,176^/£1,176^ |