Used Citroen Berlingo Multispace (Mk2, 2008-2018) review
Practicality is the Citroen Berlingo Multispace USP, but it lacks refinement and luxuries
Verdict
In MPV form, the original Citroen Berlingo notched up 50,000 sales for its maker in the UK, for the decade that it was on sale; globally more than a million were sold, which exceeded the number of van editions bought. The Mk2 Berlingo Multispace built on that success with more interior space, a higher-quality cabin and more clever design features.
It focuses almost exclusively on practicality and versatility, with little in the way of luxury or performance, but the Berlingo is also very comfortable thanks to its soft suspension set-up and high-profile tyres. While running costs are also low, the Berlingo was built down to a price, which means reliability can be an issue. But many owners have enjoyed years of trouble-free motoring and, if you buy well, the Berlingo should be an easy car to love.
Which one should I buy?
Best Citroen Berlingo Multispace for low cost: VTi 95 Touch
Best Citroen Berlingo Multispace for fuel economy: BlueHDi 100 S&S Feel
Best Citroen Berlingo Multispace for equipment: BlueHDi 120 S&S XTR
The 1.6 VTi petrol engine is lacklustre; the 1.6 HDi diesels are much perkier, more frugal and far more plentiful. We'd take the manual gearbox every time, because the EGS6 automated manual isn't very nice to use.
The entry-level Berlingo Multispace VTi has everything that you need: standard kit includes a CD and tuner, remote central locking, electric front windows, plus heated and power-adjustable mirrors. It has steel wheels, just like the VTR, which gets a height-adjustable driver's seat, along with body-coloured door handles, bumpers and door mirrors. The range-topping XTR has standard air-con and alloys. It also gets raised suspension, underbody protection, flip-up tables for the middle row, plus three individual seats for row two, which can be tilted, folded or removed.
What are the alternatives?
If you're buying an older Berlingo Multispace you might also consider a Renault Kangoo, but UK sales stopped in 2012. The Peugeot Partner Tepee is closely related to the Berlingo, and shares most of the Citroen's characteristics, while prices and availability are similar. The Fiat Doblo is even more spacious than the Berlingo, but there aren't many to choose from. You could consider the more conventional Citroen Grand C4 Picasso/SpaceTourer; it's more refined, better equipped and nicer to drive, but nothing like as roomy, with a maximum boot volume of 2,181 litres.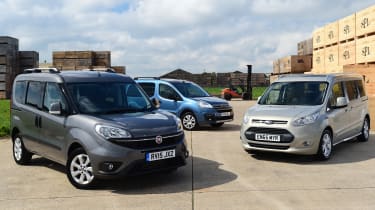 Fiat Doblo vs Citroen Berlingo vs Ford Tourneo Connect
Three practical cars with commercial-vehicle roots, each one offering a large, square load area, and sliding doors to boost access in tight spots. It was new to the market in 2016, but the Fiat Doblo was no match for the Ford Tourneo Connect and Citroen Berlingo. A win for Ford, with Citroen taking the silver medal. Read the full test...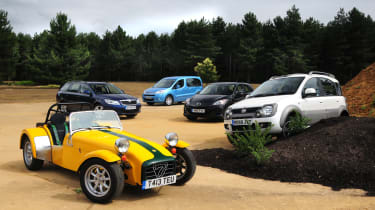 Citroen Berlingo Multispace – group test of £14k cars
This was a group test with a difference. In 2010, the average price of a new car sold was around the £14,000 mark, so we thought we'd see what you could get for the money. The Caterham 1.6 Classic, Citroen Berlingo Multispace, Fiat Panda Cross, Mazda 3 and Skoda Octavia Estate were the five challengers; we said the Berlingo was "hard to beat". Read the full test...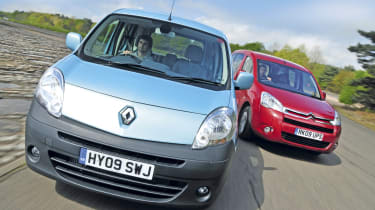 Renault Kangoo vs Citroen Berlingo
Partnership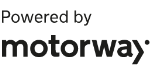 Need to sell your car?
Find your best offer from over 5,000+ dealers. It's that easy.
Visit any town or village in France and you'll spot one of these in the centre ville car park. The French love the blend of practicality, unassuming styling and low running costs. We liked the Renault Kangoo, but we said the Citroen Berlingo Multispace took things to a whole new level, which made it our favourite budget MPV. Read the full test...
How much will a used Citroen Berlingo Multispace cost?
Value for money is one of the Berlingo's unique selling points. It's relatively cheap to buy, but the good vibes continue with low running costs, especially if you opt for a diesel engine. Because it's so practical, you won't need to rent a van when it comes to shifting furniture.
Prices
Used prices start from around £3,000 – or even lower if you're prepared to put up with evidence of a hard life. It's worth remembering that the Berlingo Multispace is a car bought for its workmanlike qualities, so the example you're looking at might have been used and abused. This might become a problem as the car gets older and service intervals are missed.
Doubling the budget to £6,000 is enough to secure a post-facelift Berlingo Multispace, while £15,000 is the most you'll pay for a 2018 model. There are also dozens of wheelchair-accessible cars available on the used market and these tend to command a premium over the standard versions. It's also worth noting that diesel Berlingos far outnumber those with a petrol engine.
You can check out the latest used prices for the Citroen Berlingo on our sister site BuyaCar
Economy and CO2 emissions
There's little to match the boxy Citroen when it comes to value for money. There's only one petrol engine, but that's fine, as the diesels are the engines to go for. And while the asking prices are reasonable it's best not to expect too much in the way of luxuries, particularly if you're shopping in the bargain basement – which is very much where the petrol fits into the scheme of things.
The BlueHDi 100 could return 65.7mpg and emit 113g/km of CO2, or 68.9mpg and 109g/km if you choose the S&S stop-start model with manual transmission. That makes it the most economical Berlingo Multispace, although if you pick the six-speed ETG automatic with stop-start, then economy slips marginally to 67.3mpg.
Go for the most powerful BlueHDi 120 and economy will slip again, but only slightly to 64.2mpg and 115g/km. It's a small price to pay if you value the extra performance.
If you're utterly resistant to the diesel versions, the PureTech 110 petrol version could return 55mpg on the combined cycle.
Running costs
Berlingos have to be serviced annually. There's a 16,000-mile cap on 1.6 diesel and 1.2-litre petrol cars; 1.6-litre petrols are capped at 20,000 miles. The schedule is minor/major checks at £179 and £299. Change the brake fluid every two years (£59), and coolant every 10 years, with a 112,000-mile cap for 1.2 petrol and 1.6 diesels, and a 120,000-mile cap for the 1.6 petrol. The 1.6 petrol has no cambelt; other cars need the belt changing every 10 years or 112,000 miles (£399-£499).
The insurance bands for the Berlingo Multispace shouldn't give any cause for concern. The 1.6 VTi 95 Touch starts the line-up off at Group 10, and the most expensive BlueHDI 120 XTR is Group 17. Other models fall somewhere in between.
What do owners think? 
The Berlingo never featured in our Driver Power used car surveys and last appeared in our new car polls in 2016, when it came 127th out of 150 entries. The boxy Citroen's best rating was 18th for practicality; the only other scores inside the top 100 were for reliability (87th) and running costs (78th). Last place for ease of driving was poor, and so was 142nd for build quality.
Reliability
Unfortunately, Citroen is showing no signs of improvement. In our latest 2021 Driver Power survey, Citroen finished a lowly 28th out of 29 brands on the list of manufacturers, sandwiched between Dacia in 27th and MG at the foot of the table. The advice is to find an independent specialist to service your Berlingo Multispace, especially as it gets older.
The build quality isn't the best, so you can expect to discover a few squeaks, rattles and electrical gremlins in a Berlingo. Other than that, the Berlingo is pretty robust, and the engines should be reliable if well maintained. Parts are in plentiful supply and relatively prices, especially if you avoid main dealers. They're also cheap to service and maintain, but buying a Berlingo with full service history is advised. Just remember that these tend to be hard-working vehicles, so battle scars and bits of missing trim come with the territory. It's all part of the Berlingo's charm… 
How practical is it?
It's when you climb aboard the Berlingo Multispace that its appeal becomes most obvious. Open the sliding rear doors, and you're confronted with one of the biggest and most versatile cabins in the business. There's plenty of stowage space thanks to deep door pockets, and there's even that neat aircraft-style overhead Modutop locker option. It provides a load of storage options that make life aboard the Berlingo practical even when there are seven passengers on-board.
The upright seating position means it's not always easy to get comfortable though, so make sure you have an extended sit-down in the driver's seat before signing on the dotted line. You may also find all that dull grey plastic a bore to live with, and the overall crudity of the driving experience can be tiring.
Dimensions and cabin design
The Citroen Berlingo Multispace is 4,384mm long, 1,810mm wide and 1,852mm tall. This compares with 4,300mm x 1,812mm x 1,615mm for the Vauxhall Meriva MPV and 3,959mm x 1,716mm x 1,810mm for the Fiat Qubo.
Mid-spec Feel models with the BlueHDi 100 engine had the option of seven seats, and there's plenty of head, leg and shoulder room for everyone. It's a shame the extra row of seats was an £850 option.
Access to all seats is a breeze thanks to the big sliding doors, but rear passengers might wish for proper roll-down windows instead of the tilting glass that's supplied.
Boot space
You get a 675-litre boot and if you fold the rear bench flat you'll free up an incredible 3,000 litres of boot space. You can also remove the second and third row (if fitted) altogether, for a truly van-like experience.
Even with the seats up the luggage space is impressive compared to more car-like MPVs.
Equipment and technology 
No matter how you look at it, there's no hiding the Berlingo Multispace's commercial-vehicle roots. It looks like a van from the outside, with its sliding doors, upright profile and high roofline, while inside the tall driving position and versatile interior all hint at the Berlingo's previous life.
More-modern MPVs such as the Ford C-MAX and Citroen's C4 Picasso were more ergonomically designed, with a more car-like driving position and logically calculated dash. However, the Berlingo won't win any beauty contests, but as a functional, versatile people-carrier, not much beats it.
Inside too, the trim and finishes are fine as far as quality goes, but in terms of ambience and feel they're pretty poor. There are shiny scratchy plastics all around the cabin that point to a commercial life, so don't come to the Berlingo looking for ergonomics, style or eye-catching design.
There are a few clever touches though, such as the Modutop roof that incorporates 170-litres of extra storage. The top-spec XTR looks a bit more interesting too, with 16-inch alloys, and the All-Road pack. That gives you raised suspension, under-body protection and a Grip Control electronic traction system for loose surfaces like gravel or snow.
The entry-level Touch model and the Feel both had an RDS stereo with a CD player, MP3 compatibility and steering wheel mounted controls. However, there was no Bluetooth until the top-spec XTR, when it came as part of a standard package that also includes the seven-inch touchscreen navigation system, and a four-speaker audio system. The system is also compatible with your smartphone via Mirrorlink. If you don't buy the XTR neither the touchscreen sat-nav nor Bluetooth will be on the car.
Safety
All cars get ABS and ESC, with Emergency Braking Assistance. Fitted as well are hill hold control, tyre-pressure sensors and automated hazard lights. Unfortunately, only two airbags are standard on basic cars, while top-spec XTR models get front lateral airbags, too. Curtain airbags are optional, but only on some models – so check before you buy.
On the down side, while the Berlingo did manage to score a reasonable four-star Euro NCAP rating when first tested back in 2008, the facelifted model was retested in 2014 and managed just three stars. This isn't because the Berlingo had become more dangerous, but because the tests have become a lot stiffer in the intervening years. Under the new test, the Berlingo scored an adult occupant safety rating of just 56 per cent, with 74 per cent for children – the results are similar for the Dacia Logan MCV, but a Ford B-Max scored 96 per cent and 81 per cent with five stars back in 2010.
What's it like to drive?
It's actually quite a charming car to drive, although only in small doses. The original Berlingo felt like a modern interpretation of the Citroen 2CV, but this second-generation model is a tad more mature. It still feels like a van behind the wheel, but accept it for what it is and it's perfectly fine.
Engines
If economy is key, go for one of the S&S (stop-start) enabled BlueHDi 100 models, but if you value performance, then the quickest car is the BlueHDi 120. It has 118bhp and 300Nm of torque, which is enough to do 0-62mph in 11.4 seconds and hit 109mph flat out. It's no sports car, but it'll keep up with traffic both in and out of town.
The BlueHDi is fitted with a six-speed manual gearbox, but if you drop down a level to the BlueHDi 100 you can have either a five-speed manual or a six-speed electronically shifted gearbox. That said, the extra ease of the auto costs you dear in performance terms, as it's virtually two seconds slower to 62mph – 14.3 seconds versus 12.4 seconds for the manual. That's from an engine that makes 98bhp and 254Nm.
With the extra diesel efficiency, there's not really much reason to choose the four-cylinder 1,598cc petrol VTi 95. It makes 95bhp, and 152Nm of torque, and will reach 62mph in 12.8 seconds. The 109bhp PureTech petrol engine does 0-62mph in 12.2 seconds.
On the road
Unfortunately, the fact the Berlingo looks like a van, means it drives like one, too. Although it's based on the previous-generation Citroen C4/Peugeot 308 passenger car platform and running gear, the upright driving position and heavy steering make it difficult to get comfortable. The noisy diesel engines mean refinement isn't great either, but at least the supple ride ensures it is relatively comfortable on longer journeys.
There's a range of punchy diesel engines to choose from, with all offering a good blend of low down torque and decent economy. We'd steer clear of the entry-level petrol, but any of the diesels are worth a punt.
What should you look out for?
Electrical problems are commonplace, so check things such as the electric windows, headlights, air-conditioning (where fitted) and touchscreen infotainment system (where fitted). Also check the suspension and steering, because these could have been damaged by less-than-careful previous owners.
Although the entry-level Berlingo is a bit basic, it might make sense if you're after something cheap and reliable for the dog or trips to the tip. There's less to go wrong and you won't mind the odd scrape on the bodywork or muddy footprints in the boot.
Common used Citroen Berlingo Multispace problems
Suspension Early cars have been known to suffer from rattling front suspension. Redesigned top damper mounts should fix things.
Codenames The original Berlingo was codenamed M49 by Citroen. The second generation is the B9, while the Mk3 is known as the K9.
Tyres Uneven or accelerated rear tyre wear is a known problem on the Berlingo if the rear axle has been knocked out of alignment.
Recalls
The Berlingo Multispace was recalled 18 times between July 2007 and April 2019. Issues included faulty electrics and seatbelts, the front passenger seat breaking free in an impact, faulty spare wheel heatshields, rear shock absorbers working loose, collapsing tailgates, faulty airbags, the roof separating from the main structure, fuel leaks, the bonnet failing to stay latched shut and faulty gearboxes.
Looking to sell your old car? Auto Express has partnered with Motorway to bring you a fast, easy car selling solution...