Greatest drives - Honda Integra Type R, Ford Puma, Lotus Elise and more
Supercar exotica are omitted from our chief sub-editor's list
Chief sub Andy has just celebrated 30 years in journalism, and he spent at least 25 of those reviewing cars – including a five-year stint on the Auto Express road test desk in the nineties. He was born into a car-mad family, so a love of cars was inevitable – and it's something he's yet to grow out of. 
1. Ford Puma
I'm worried that I'll be disowned by my fellow motoring journalists, because not only does this list not include any Porsches or Ferraris, it also nominates a supermini-based coupé as my greatest drive. 
But let me assure you there is method behind my apparent madness, even if I have to virtually echo my colleague Steve Walker's words from last week's issue. If a manufacturer can't come up with a great car when it has the luxury of charging hundreds of thousands of pounds for it, then it really ought to take a good look at itself in the mirror. I'm far more impressed by a maker that can turn the most humble collection of parts into something truly special, and then sell it for only a couple of grand more than a top-spec supermini. 
That's what impressed me so much about the Puma. Of course, I knew that it was based on the Mk4 Fiesta, which was a superb car in its own right, but somehow Ford managed to take all of its strengths and improve on them. 
I was lucky enough to be one of the first people in the country outside Ford to drive the Puma when it was launched in 1997, and I tested other examples loads of times over the years – including a memorable trip over the Golden Gate Bridge in the short-lived Racing Puma – but Ford's little coupé was never anything other than a joy to drive. 
It was one of those rare cars that just felt 'right' from the moment you turned the key. And, as soon as you hit the road, you could appreciate the wonderful weight to each of the controls, and the superb balance of the chassis. The Puma was that thing that evades so many car makers: fun. 
And it was fun at sane (and just as important, legal) speeds. Too many people seem to think fun is a direct result of sheer speed, but I can name you any number of super-fast cars that just feel numb on the road. If anything, the Puma actually felt quicker than it was – and I mean that as a compliment. 
On paper the 1.7-litre version, with an engine co-developed with Yamaha, took more than nine seconds for the 0-60mph sprint. But on the road, the Puma was wonderfully agile and involving; its controls were so full of feedback, and the handling so foolproof that you could carry remarkable speed through bends. You went quickly because the car gave you the confidence to do so. 
For our first photo shoot with the car, we used some very familiar roads in South Wales, and the Puma was simply outstanding on them. Even though it was my first time in the Ford, it immediately gave me the confidence to push it to its limits. Not once did I worry that it might bite me back if I got a little bit too 'enthusiastic'. No matter how hard I pushed it, I always felt like the Puma was egging me on to keep pushing, yet at the same time it had my back every step of the way. That's a very rare combination in any car, let alone one that would have given you lots of change from £15,000 when new. 
2. Pringett Mistrale
You'll be forgiven for not having heard of the Pringett Mistrale before. After all, it's a Formula Ford racing car, only 17 examples were ever made, and they were all built in the late sixties in the motorsport Mecca of, err, Eastbourne, East Sussex. 
Partnership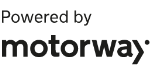 Need to sell your car?
Find your best offer from over 5,000+ dealers. It's that easy.
The reason it's one of my Greatest Drives – and certainly the most emotional one – is that this car was designed and built by my own family. Pringett Racing took its name from a mash-up of my dad's and my uncle's surnames, Pringle and Corbett, and my uncle was intimately involved in the Mistrale's design.
In effect, I feel like I'm related to the car, yet until 2005 I'd never driven one. Although I'd grown up with the car – our garage was full of spare parts while I was a toddler – by the time I was old enough to drive, we thought the last Mistrale had long disappeared. 
However, after a bizarre series of events that I won't bore you with here, my brother was introduced to the then-owner of a Mistrale, who was campaigning the Pringett in classic hill climbs; and the result was that we all (my father, brother, uncle and I) met up with this owner and his car one June morning at the Llandow circuit in south Wales. 
Each of us took our turn on track, and my four brief laps will live with me for the rest of my life. I can't say I went very quickly – you just don't when you're driving something unique – but I was able to savour every one of the many sensations I felt. The really good news was that the car felt even better than I could have dreamed. 
Naturally it took a while to gain my confidence in the Mistrale and pick up speed, but the car was speaking to me every step of the way around the circuit. And what it told me was that the handling was superb; the car flowed through the sweeping bends and helped me jink left then right through the chicane. The steering – through the car's original 1969 wheel, no less – was full of feel, and the little 1.6-litre engine fired this 440kg beauty down the straights at Llandow. 
I've driven faster cars and I've driven more valuable cars, but nothing has ever come close to how special it felt to drive a Mistrale. 
3. Volkswagen Corrado VR6
This is another car with a family connection. You see, back in the day, I raved about the Volkswagen Corrado VR6 so much that my dad ended up buying one. Presumably in a vain attempt to shut me up. 
The weird thing is that, looking back now, the recipe seems pretty tame. The Corrado was based on the platform of the Mk2 VW Golf, and while this most desirable version had a 2.9-litre V6 petrol engine, the motor only developed 188bhp – the kind of figure you'll get in a four-cylinder diesel these days. 
Yet, this car is so much more than the sum of its parts; it's a genuinely intoxicating thing to drive – and much of that is down to the engine. Writers at the time filled pages describing the novelty of the way the VR6 was arranged, but all I really cared about was that it was on your side no matter what you wanted to do. When you wanted to pootle, you could rely on the low-down torque to haul you around without the engine so much as breaking sweat; and, when you wanted to rattle the cages of a few hot-hatch owners, you revved the thing out and let the engine sing. 
And it wasn't just in a straight line that the Corrado was thrilling. It was also pretty handy when the road got twisty – and that was thanks to a neat trick in the rear suspension. The bushes were deformable, which allowed a certain degree of rear-wheel steering, further sharpening the already-good handling. The beauty of the Corrado, though, was the balance of its abilities. In fact, it wasn't really hot-hatch stiff; it was a little softer than that, feeling more like a grand tourer, as you might perhaps expect of a coupé. 
By today's standards, that meant there was a surprisingly large amount of body roll – which explains why almost every cornering shot you see of a Corrado has the inside rear wheel lifted clear off the tarmac – but as a result, not only did more feedback reach the driver, the VW was also easier to live with on a day-to-day basis. That's not a trick many cars can manage now, let alone the best part of 30 years ago with a load of Golf and Passat parts that VW found in its workshop.
4. Lotus Elise
There must be something pretty special about a car if you can remember the very first time you drove it – and that's certainly the case with the Lotus Elise. 
I had to go to Lotus HQ in Norfolk to collect a car for an Auto Express feature, and drive it down to my parents in Sussex, because they were going to review it. Somehow, I had persuaded the then-editor that because my dad had built two Lotus Elans as kits in the sixties, he was the perfect person to review this latest model…
So I found myself rocking up at the factory in Hethel, ready for my first drive in a Lotus, with tales from my dad about how good the Elan was in its heyday still ringing in my ears. Yet nothing prepared me for the shock of just how good the Elise was. 
Did I drive the quick way from Norfolk to Sussex? Of course not. You just don't go the quick way in an Elise; you go the fun way. So that meant swapping the M11 for some of the wonderful B-roads that are draped across the Essex countryside. 
One of my favourite stretches ran from Saffron Walden through Thaxted and on to Great Dunmow, and it was here that the Elise came alive. Never mind that it had a feeble-sounding 118bhp Rover engine, more importantly it weighed little more than 700kg – basically nothing by modern road-car standards. On paper, that meant 0-60mph in less than six seconds, and on a great British B-road, the car was scintillating. Several times, I had to stop and turn round to retrace my steps, simply because I was having so much fun at the wheel. Until I drove the Elise, I hadn't realised just how much feedback a car could give its driver – or just how agile a road car could be. It was a superb demonstration of the benefit of low weight, and of how good a car can be when it has just one aim. 
Of course, the Elise was hopelessly impractical, it was a nightmare to get in and out of, and you needed a lot of patience – and luck – to win any sort of battle with the roof, but as a pure driving machine, the Lotus was simply awe-inspiring. And what did my dad think of the Elise? He agreed, of course.
5. Honda Integra Type R
Like the Elise, the Integra is another of those cars where I can vividly remember the first time I drove it. I covered the UK launch of the car for Auto Express, and as a publicity stunt, Honda took the car around a series of British race tracks and set a class lap record at each. 
For me, that meant a trip to Silverstone, and once the lap record was set (by a professional, I hasten to add), I was handed the keys and told to go and enjoy myself on the local roads. 
To cut a long story short, these are the sort of roads that hot hatches are built for, and the Integra was sublime along them. I can't recall what I wrote about it, but to this day I can remember what it sounded like. Remember, this was back in the day when Honda's VTEC engines were proper Jekyll and Hyde creations. 
They really changed character as the second cam profile kicked in – and, because the car's naturally aspirated 1.8-litre engine had precious little torque, you had to drive it hard. If you wanted to get it really going – and, believe me, you did – you needed at least 6,000rpm. Yes, that meant you had to work the gearbox hard, but for me that's always an intimate part of any drive – one of the ways you connect with the car – and when the rev counter's needle was homing in on 8,500rpm, that engine just sounded great. 
And the praise continued once you found some bends, because this car was blessed with one of the best-ever front-wheel-drive chassis. The roads were bone dry when I drove the Integra, and I remember it having vast amounts of grip, plus a superbly balanced chassis that inspired the confidence to push it to the very limit. 
This was a car you could drive on the throttle, easing on and off the power to subtly alter your line. And, despite the sharp handling, I even recall the ride being not too harsh. 
Sad to say, that was the only time I ever drove an Integra Type R, but put it this way: if I ever get round to having a proper mid-life crisis, and have the money to indulge myself, I'll be buying one. That's how big an impression it made on me in just one morning.
What's the best car you've ever driven? Tell us about it in the comments...