Ferrari LaFerrari - best hypercars
Ferrari's most extreme machine to date, the LaFerrari brings F1 performance to the road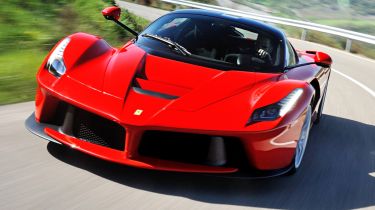 Ferrari itself was so impressed with the latest in its line of ultimate supercars, it decided to call it LaFerrari or 'The Ferrari', implying it's the definitive car from the brand.
Available as a coupe from 2013 and an 'Aperta' or spider from 2016, the £1m plus LaFerrari is the ultimate poster car of the era. And no wonder, with stunning styling wrapping up a Formula 1 inspired hybrid system that mates the 6.3-litre V12 from the Ferrari F12 to an electric motor for a combined output of 950bhp.
To illustrate what the LaFerrari is capable of, the firm says it will lap the Fiorano test track an incredible five seconds faster than the previously 'definitive' Ferrari Enzo. Carbon fibre technology is used to keep the weight down to an impressively skimpy 1,250kgs, and like most of the current crop of hypercars LaFerrari has active aerodynamic panels so it doesn't need a massive fixed rear wing like the old Ferrari F40.
Best hypercars 2021
1. McLaren F1
8. Ferrari LaFerrari
10. Bugatti Veyron