Fiat Chrysler denies rumours of Chinese Great Wall takeover
Great Wall Motors reportedly show interest in Fiat Chrysler as FCA reasserts Jeep commitment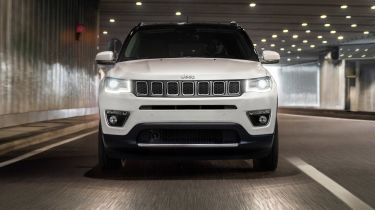 Fiat Chrysler Automobiles (FCA) could be about to embark on a Chinese-owned future according to a report by Reuters, claiming that Chinese car maker Great Wall Motors is poised to launch a takeover bid.
When contacted by Reuters, an official for Great Wall said: "With respect to this case, we currently have an intention to acquire. We are interested in (FCA)."
According to 'people familiar with the matter', Great Wall Motors has asked for a meeting with FCA, with an aim to make an offer for all or part of the group.
Great Wall was founded in 1984 and has since established itself as China's largest maker of SUVs. As such, reports suggest that it is particularly keen to acquire the Jeep brand from FCA. That could be either as a deal for the brand on its own or as a grand purchase of the group.
FCA has since issued a statement in response to the rumours "regarding a potential interest of Great Wall Motors in the Jeep brand". The group denies it has been approached by Great Wall, and insists it is currently fully committed to its 2014-18 plan.
Under the START 2014-18 manifesto, FCA aims to grow global sales to 7 million per annum by the end of 2018. Product offensives from brand such as Alfa Romeo – with new vehicles such as the Guilia and Stelvio SUV – are intended to deliver much of this growth.
Would offloading the Jeep brand make sense for FCA? Tell us your thoughts in the comments.