Fiat to only sell electrified cars in the UK from July
Fiat's entire lineup of cars will contain some form of electrification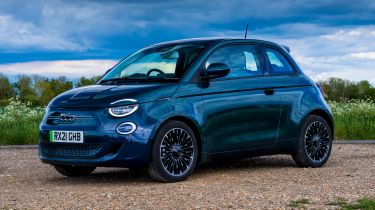 Fiat has announced that it will remove non-electrified options from its UK line-up, with every car it sells in Britain to be electrified from July. 
The 500 city car and the Panda supermini will lose their 1.2-litre petrol options in favour of a new naturally aspirated 1.0-litre three-cylinder engine paired with a 12-volt belt-integrated starter generator and an 11Ah battery. The 500X and Tipo models have adopted a 1.5-litre four-cylinder petrol engine with 48-volt mild hybrid assistance. The brand also has a fully-electric offering in the form of the 500 electric.
The announcement comes as Fiat focuses its plans on becoming a pure-electric car maker by 2030. 
"Between 2025 and 2030, our product line-up will gradually become electric-only. This will be a radical change for Fiat," Fiat CEO Oliver Francois revealed last year,  "It is our duty to bring to market electric cars that cost no more than those with an internal combustion engine, as soon as we can, in line with the falling costs of batteries. We are exploring the territory of sustainable mobility for all: this is our greatest project."
Fiat has not confirmed any of the new cars, but has hinted that this upcoming all-electric product push will see the brand remain in its core small car segments. 
Francois is still keen to turn the Centoventi concept into a reality as a Panda-sized electric SUV - which could utilise the same CMP architecture from its Stellantis sibling, the e-208. Francois has also said the small electric SUV could cost from under €20,000, go on sale by 2024 and rival the likes of Volkswagen's upcoming ID.1. 
The Fiat 500 EV will likely expand into other all-electric vehicles (in a similar vein to the 500L and 500X) to give Fiat a more fashion-focused, upmarket alternative. 
Check out our review of the new Fiat Tipo Hybrid here…