New Volkswagen ID. Life concept review
We get behind the wheel of the all-electric Volkswagen ID. Life concept
Verdict
Small but spacious and with a great usable range of 248 miles, using sustainable materials and integrated into a user-friendly design with great ideas. The ID. Life concept is a taste of a cost effective small electric car future that needn't be dull. Even if most of the features of the concept don't make it to production, we need more concept cars like this. 
The ID. Life is far more than just an exercise for Volkswagen's design team. In fact, this concept car is in many ways, no laughing matter: the future of the brand's small cars depend on it. 
With difficult to navigate Euro 7 emissions regulations due to arrive in the coming years, cars the size of and smaller than the T-Cross and Polo are under serious threat of being priced out of reason for the manufacturers who make them. The complex catalytic converters and CO2 reduction measures that will be necessary to keep petrol powered small cars on the roads will drive their prices up considerably. 
But, salvation could be at hand for the small car, and in electric form to boot. More and more EVs are being produced and enjoying the economies of scale of flexible platforms, and the cost of the battery is supposedly decreasing too. It means that by 2025, Volkswagen thinks it will be able to offer you a Polo sized electric car on a modified version of the MEB platform called MEB Entry for around €20,000 - around £17,000 at current exchange rates. 
The hatchback-cum-crossover concept car previews both a supermini badged ID.1 or a small SUV badged ID.2. If we could have our way, both would take on as many design cues from the concept as possible. 
It's an impressive show car in execution, too, absent of some of the more typical rough edges you'll spot on a concept. It's a working concept, too, and we've been for a short drive to get an early sense of what the supermini of the future will be like.
Our first taste of the ID. Life isn't at great pace: the concept is only capable of a limited top speed of 18mph, which isn't at all representative of the 231bhp front axle mounted electric motor the concept uses. 
Nonetheless, even at the low top speed imposed on us we can feel that even as a concept, the ID. Life drives very well. The fit and finish displayed on the car remains more impressive than the way it feels on the move, but for a one-off car it is decently controlled and solid. 
Getting to grips with the tangibles is an easier affair. Grabbing your attention is the aircraft yoke style steering wheel with an integrated screen. It's a cute touch, its production relevance perhaps a little strained though. The integration of the indicators onto the steering wheel is another hint that VW will look to use as few parts in constructing the ID.1 and 2 as possible, to save money and keep the price down. 
Partnership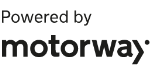 Need to sell your car?
Find your best offer from over 5,000+ dealers. It's that easy.
You can't help but ignore the dashboard, which is completely absent of instrumentation and displays, perhaps representative of the more extreme cost saving features we can expect to see in the production versions of this small and affordable EV. Instead, a head-up-display projects vital driving information onto the windscreen, while the central display is expected to be already in the driver's pocket in the form of their smartphone. It hooks into a central phone holder and can run VW infotainment software via an app. 
It's a nice early taste of what to expect in 2025, but it's not a concept car completely absent of a fun side. The on-board cinema feature is summoned at the touch of a button, introducing a projector screen in place of the windscreen, and the idea being owners will be able to watch shows and films while they charge. 
While it's a nifty and well thought out feature, the fiddly convertible roof needs some work if it is to be a part of the production model. Volkswagen is mulling a convertible version of the ID.3, but drop-top versions of the models the ID. Life will spawn seems less certain.