Vauxhall and Opel cleared of emissions tampering
Opel, the sister brand of Vauxhall, has been cleared of emissions tampering by the French authorities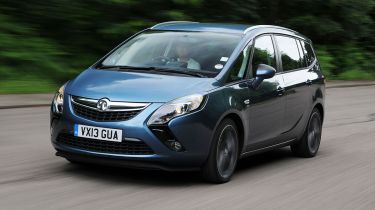 Vauxhall's sister company Opel will face no more questions over emissions tampering after the French Government investigators said they found no evidence of fraud and will be closing down their investigation.
The investigation was part of a wider probe into a number of carmakers, including Fiat Chrysler, Renault and the PSA Peugeot Citroen Group. The authorities said their investigation "did not bring to light any evidence of fraud," on Opel's part.
The soon-to-be PSA brand faced questions from the authorities after reports from German environmental agencies emerged claiming that emissions control system in the Zafira model becomes less effective after the vehicle reaches a speed of 140kph (87mph) or a higher altitude. Opel has admitted to using emissions manipulating software to protect the engine but denies using the software to pass emissions tests.
• Vauxhall introduces 'real world' emissions tests
When the German and UK authorities retested 56 different vehicles for emissions tampering, only Volkswagen emerged as being guilty of installing a defeat device to cheat in emissions tests. However, the findings also concluded that nearly all carmakers are using temperature controls to beat emissions targets, a procedure currently allowed within the European emissions regulation to protect the car's engine from long-term damage.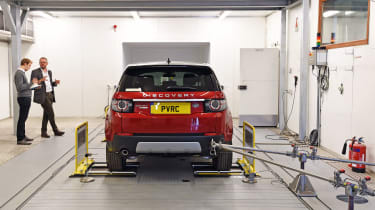 Fiat emissions also being checked
Fiat is another car manufacturer currently investigated by European authorities. According to new reports, Fiat Chrysler vehicles were allowed to skip key emissions tests during Italy's emissions probe into emissions-cheating software, a new report has found.
According to an unpublished Italy's transport ministry report, seen by news agency Reuters, Fiat Chrysler Automobiles (FCA) vehicles were allowed to skip key tests by the Italian authorities that would have highlighted whether the manufacturer was cheating in emissions tests.
Germany's Transport Minister, Alexander Dobrindt previously named Fiat as a manufacturer with models that require further tests. The German transport agency, KBA, alleges that during its investigation a Fiat vehicle cut out its pollution control system just after the official test finished.
Will more manufacturers be dragged into the emissions scandal? Let us know your thoughts below...