Ford and Amazon partner to develop connected and autonomous cars
Ford announces "multi-year, global agreement" with Amazon Web Services; partnership to pave the way for universal connected car systems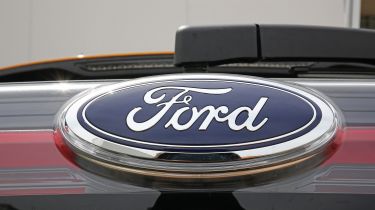 Ford and Amazon have joined forces to create a universal cloud-based service for future connected and autonomous cars.
The partnership between Ford and Amazon Web Services (AWS) will see the two companies work together to produce "innovative mobility services and differentiated customer experiences". While details of specific applications related to the partnership are thin on the ground at present, such connected vehicles could talk to each other to warn or hazardous road conditions, similar to the system recently announced by Volvo.
The deal will see Amazon Web Services run technology developed by Autonomic, a Ford-owned subsidiary that operates the world's leading Transportation Mobility Cloud (TMC), which aims to connect "vehicles, mass transit, pedestrians, city infrastructure and service providers". Ford has sunk millions of dollars into innovative modes of transport in the past, though some – such as the recently closed Chariot ride-hailing bus service – have proven less successful than others. 
• SEAT deploys Amazon Alexa tech in new cars
Nonetheless, a collaboration of two of the world's largest companies gives a strong indication that carmakers are focused on planning for future transport systems that go beyond traditional concepts of individual car ownership and driving – a trend evidenced by Volkswagen's launch of the MOIA mobility brand in 2016.
Ford says working with as large a scale company as Amazon will allow it to more easily develop "business opportunities for automakers, public transit operators, large-scale fleet operators, and software developers." Ford also highlights that despite being owned by Ford Smart Mobility LLC, Autonomic TMC is "brand agnostic", leaving the door open for other companies to benefit from the systems developed by the company. The deal could also help Amazon's push to establish a firm foothold in the automotive industry following on from its investment in electric car manufacturer Rivian.
Andy Jassy from Amazon Web Services said the deal "will help reimagine the future of the automobile industry." Gavin Sherry, co-founder of Autonomic, echoed that sentiment, saying one of the "many" goals the two companies have in common is to "build a cohesive framework for vehicle makers and developers, allowing them to focus on creating some of the best experiences for customers who use our connectivity systems."
What do you think of Amazon's partnership with Ford? Let us know in the comments…