Honda cars get price increases across the board
Civic, CR-V, HR-V and Jazz all subject to raised prices which Honda says are competitive within the industry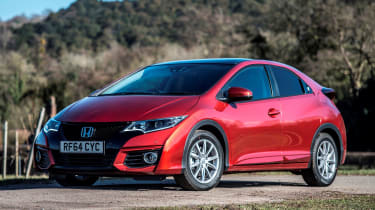 Black Friday weekend is normally a time of special offers - huge discounts across various industries, with customers sometimes fighting for the best bargains. Honda however has bucked this trend by choosing this weekend to announce price increases across its model range.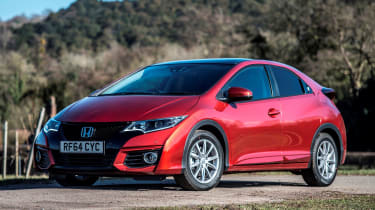 The increases work out to an average of 2.3%, which Honda says is only average compared to the wider industry. It goes on to explain that an unnamed competitor actually raised its prices by 3% in the last year alone. By contrast, several of Honda's products have remained the same price for much longer. The Civic hatchback and Tourer, as well as the Jazz's prices have remained steady since January 2014.
The biggest price leap is 4.4% on the newly launched HR-V model. This means it will now start from £18,495 - a £500 increase, and one which means it's just £500 more expensive than the larger Renault Kadjar, and only £50 cheaper than the UK's best-selling crossover - the Nissan Qashqai.
The new Jazz is subjected to a rise of 2.3% on all models except for the entry-level one, although at £13,495 this is still significantly more expensive than most of its main rivals like the Nissan Note or Skoda Fabia. The CR-V will rise by 1.9%, pushing it to a starting price of £22,770. Civic models also rise by 2.3%.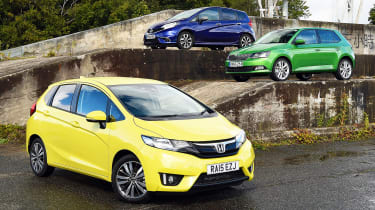 The Managing Director of Honda UK was keen to stress that this rise is only in line with Honda's main competitors, saying: "In the wider context we must ensure industry price competitiveness. To achieve this we have undertaken a comprehensive review of our product pricing over the last three years to understand where Honda sits in comparison to our main competitors and have determined that we need to raise prices accordingly."
Does this price increase put you off buying a Honda? Let us know in the comments below...