Honda HR-V: long-term test review
Final report: the Honda HR-V compact SUV has been a perfect fit for family life
Find your Honda HR-V
Offers from our trusted partners on this car and its predecessors...
Or are you looking to sell your car?
Advertisement
Verdict
Overall, the Honda HR-V is a great car to look at, roomy inside and engaging to drive – as long as you remember to switch off the nannying lane-assist tech. The excellent Magic Seats more than compensate for the slight loss of cargo volume that comes with the car's rakish sloping tailgate.
Mileage: 12,325
Economy: 51.8mpg
There was an unusual hiccup in the otherwise seamless operation of our Honda HR-V at the end of its tenure with us. Colleague Richard Ingram wanted to produce a video review of the car for our DrivingElectric.com website, so I took it upon myself to vacuum and scrape out lots of the dog hair, welly mud, lolly wrappers and straw that cars in the Rosamond household have a habit of accumulating.
The Honda was parked around the corner, so I drove it to the house with no dramas, then stopped with all the doors and tailgate open for an hour or so as Messrs. Dyson and Muscle worked their magic. It was looking good when Richard turned up, but when he jumped in and pushed the start button, the Honda didn't.
Jump leads in the garage meant it wasn't a big deal, and all we could surmise was that I had perhaps left the ignition switched on for the period of cleaning it, and that had somehow depleted the battery. Being a hybrid with an EV-only mode, it's quite easy to leave the car in a 'switched on' state, even if the engine isn't running. Anyway, the car was collected shortly afterwards, so there was no opportunity to investigate further.
Even if there had been a fault, it wouldn't have been enough to dampen my enthusiasm for the HR-V, which I rate as one of the best all-round packages in the compact SUV segment. I love the way it looks, which I think is dynamic and cool without being pretentious. And with one important caveat, I've really enjoyed the way it drives, too. 
In spite of the sporty coupé-like styling, accentuated by the contrasting roof panel and mirrors, and orange sill accents on our top-spec Advance Style model, the interior of the HR-V is large and spacious. There's acres of space in the back, and it's all very comfortable. There have been comments on the narrow 'letterbox' format of the windscreen and glasshouse, and my smallest child struggles to peer over the tops of the doors, but I enjoy the view out; the upright screen gives the cabin something of a retro, sporty feel. The dog is the only member of the family meaningfully compromised by the HR-V's style, because the sloping tailgate reduces head and tail-wagging room in the luggage compartment. 
A dog in the back limits the availability of boot space for luggage, but the Magic Seats – which fold up cinema-style – make such a difference to the HR-V's practicality. It means I've often been able to use the rear cabin as a large substitute boot, whether for shopping or on trips with the kids. 
Partnership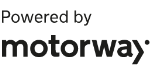 Need to sell your car?
Find your best offer from over 5,000+ dealers. It's that easy.
Honda's engineers are to be commended for the HR-V's hybrid petrol drivetrain, which spends an awful lot of its time in EV-only mode. It defaults to electricity from start, giving you the benefit of EV levels of calm around town. The petrol engine kicks in to boost the batteries or provide more acceleration depending on circumstances, and even after I was bored with 'hyper-miling' to see what I could eke out of it, would return MPG in the low 50s with even spirited driving. There is a fair amount of road noise though, which can affect conversations with rear passengers.
Paddleshifters on the steering wheel allow you to adjust the level of regenerative braking, and while the HR-V doesn't provide 'one pedal' driving flexibility, it's well modulated. However, I only used the paddle adjustments occasionally to replace engine braking on hill descents – mostly I forgot about them!
The suspension and steering are great, and the HR-V grips and corners securely without extreme body roll, transitioning predictably to understeer if you go too boldly into a fast turn. In fact, as a package the HR-V is rather engaging, except that the 'Road Departure Mitigation' system is a pain in the proverbial. 
Lane assistance is all very well if we must have it (although I believe that anyone who needs it should have a think whether driving a car is 'right' for them...), but when it impinges on everyday driving to the extent of the Honda's system, it's a real buzz-kill. The dashboard warnings seem to flash every few minutes on my typical drives, and the car's brain nudges the steering wheel strangely often, and in ways that can be quite distracting and occasionally – at higher speeds – alarming. 
Turn it off, you say? Unfortunately, navigating the menus to do so is too much of a palaver at the start of every journey, and doing it as an afterthought on the move is a potentially dangerous distraction as you scroll through menus on the instrument panel via a fiddly thumbwheel on the steering wheel. For me, it's the only sizeable fly in the HR-V's ointment.
Honda HR-V: second report
Small SUV is proving just right for every occasion, but safety systems need work
Mileage: 11,782
Economy: 52.3mpg
We've not taken our Honda HR-V anywhere very glamorous recently, but a rare trip into central London last week confirmed our sense that this compact hybrid SUV has a chameleon-like ability to look the part everywhere.
Most of its mileage has been notched up on domestic duties, involving school runs, trips to the supermarket, tip or stables, weekly commutes between Hampshire and West Sussex, and longer-haul weekends away to the West Country. 
The car has handled all we've thrown at it, thanks to a winning combination of a boxy bodyshell, a long wheelbase and Honda's useful Magic Seats. It's a set-up that allows all sorts of options when loading the luggage, the dog, a pair of medium-sized children and various other goods and chattels. 
Taking each in turn, luggage is catered for easily by a roomy boot, unless the dog is travelling too. That's when the option to up-end one or other of the 60:40 split segments of the rear passenger bench means we can stack bags from floor to ceiling next to a passenger. Tipping the seat up means the full backrest remains in place, so the pooch can be safely corralled behind a dog guard. 
Whether the dog is travelling with us or not, the kids love the HR-V for the limo-like legroom in the back. There really is loads of space to stretch out, thanks to the car's relatively long wheelbase, and the front-drive format means there's no large transmission tunnel to trip over.
They also appreciate the large fold-down central armrest with its twin cup-holders, comfortable seats and the good ventilation that keeps the air fresh when the dog is breathing heavily over their shoulders. 
Things aren't entirely rosy from my nine-year-old's point of view, because the HR-V's letterbox-style glasshouse is a little bit limiting for small people trying to see out. But this is negated slightly by the cabin, with the attractive light-grey leather and fabric trim of our top-spec Advance Style model. 
The black roof, roof bars and Premium Sunlight White Pearl paint (a worthwhile £825 extra) give the HR-V a genuinely upmarket presence. Taken altogether, it makes the Honda feel a cut above some of its obvious rivals, without any of the badge snobbery you get from upmarket brands.
Not everything is rosy in the HR-V's garden, of course, and for me the aphid in the ointment is the car's automated driver 'assistance' systems. On paper the Honda Sensing package looks great – a suite of features that include cross-traffic monitoring, traffic-sign recognition linked to an 'intelligent' speed limiter, collision mitigation that applies the brakes if there's a possibility of a frontal impact, and road- departure mitigation intended to stop you veering off road by applying steering corrections and/or automated braking. 
In practice, the road-departure warning flashes every few minutes, accompanied by a series of warning beeps and too often an unhelpful tug on the steering wheel. And twice so far, the HR-V has braked suddenly and alarmingly from around 40-50mph when sporty cyclists have pulled up sharply at T-junctions as I've been driving past. In each case I had eye contact with the cyclist before the unwanted braking incident, and both were clearly coming safely to a halt.
These systems can be switched off, but it's a chore requiring close attention to the instrument panel. You start by thumbing a selector on the steering wheel, and then navigating through sub menus to check the separate Honda Sense functions. If you haven't done it before starting every journey, it's potentially unsafe to do so while driving. So I leave it all on, and try to ignore the continual small interventions. It's a shame, because without them the HR-V is a rather engaging machine to drive. 
Honda HR-V: first report
Practical, sporty and frugal SUV makes a good first impression as it joins fleet
Mileage: 7,499
Economy: 58.4mpg
Pearlescent paintwork isn't something I'd expect to consider when choosing a car spec, but the funky white finish on our new Honda HR-V hybrid shows off this practical and sporty SUV's lines to great effect. Flip-flopping between a pleasingly blingy sparkle in the sunshine to cool grey-ish tones in the shade, the paint job helps give it a premium look, I feel. 
The HR-V is already styled to project a strong sense of dynamism, via crisply cut lines that feature a full-length shoulder crease from nose to tail-lights, as well as a rakish 'coupé' rear profile. It's especially dramatic in our top-spec Advance Style trim, with its contrasting black roof, smoked rear lights and what Honda refers to as 'playful colour accents' – a.k.a. orange strips on the door sills, and small red, white and blue flashes in the body-coloured grille. The latter are Honda Racing colours by the way, and not the company's tribute to Her Majesty the Queen in her jubilee year.
Not that the Queen wouldn't enjoy the VIP treatment in our new Honda, which despite its relatively compact size offers acres of rear legroom. At six feet four inches, even I can sit comfortably behind the driver's seat when it's pushed back fully.
But the trade-off from the rakish rear is felt in the boot. There's plenty of room for luggage or shopping, but headroom back there for Lotte, our Large Munsterlander dog, is marginal, although the screen rake wouldn't be an issue for Corgi-sized canines. It's great to find wipe-clean plastic boot sides and a removable boot tray back there, too, instead of the carpeted dog-hair magnet in the Renault Captur I was living with previously. An extra unexpected benefit of that sloping rear screen is that it's deep enough to warrant a proper-sized wiper. 
Many small crossovers make you peer out of a mucky rear window through a virtual porthole, but not this one, even though the HR-V's rear-view camera makes light work of reversing.
We've got a few months ahead to get to grips properly with our new Honda, but having spent the past six months mostly driving the aforementioned Captur, I'm immediately enjoying the Honda's crisper handling and its sharper style. The car's early fuel economy figures look promising, too, because I'm typically bettering 58mpg on local routes with the electrified HR-V.
The secret of the Honda's parsimonious ways is its impressive hybrid powertrain, which is a 1.5-litre four-cylinder petrol engine with two electric motors that offer a not-quite-mighty 106bhp. That said, it's certainly eager enough on the road, at least by family SUV standards.
Its responsive steering and roll-free cornering make the HR-V feel like a sports car compared with the relatively wallowy Captur. It rides softly and smoothly, but with a better sense of composure than the Renault through corners, which I found to be comfortable but far from engaging when pressed. The difference in feel is notable and welcome, and the Honda is actually quite fun to drive, as befits its styling and marketing aspirations.
The Japanese firm is definitely out to attract a more sporty audience than the somewhat matronly Captur, which is evidenced by Honda's sponsorship of English Rugby and a rather random video on the company website of Formula One ace Max Verstappen driving an HR-V without passing any comment on it at all.
Although I'll never lead the England rugby team into battle, it's nice to know a suitably wrapped HR-V provides an escort service for the team bus on big match days.
We bumped into an England team-liveried HR-V at Honda's fleet garage in Bracknell, where we went to collect our own car, which had already racked-up more than 7,000 miles on the company's demo fleet before our extended test began. That's probably the best part of a year's motoring for many Honda drivers, but aside from the odometer reading, it feels like a brand-new car. Whether that's a credit to the car or the team at the Honda press garage I'm not entirely sure, but I'm guessing a bit of both!
| | |
| --- | --- |
| Model: | Honda HR-V 1.5i-MMD Advance Style e-CVT |
| On fleet since: | April 2022 |
| Price new: | £34,660 |
| Engine: | 1.5-litre 4cyl petrol hybrid, 107bhp |
| CO2/tax: | 122g/km/£155 |
| Options: | Premium Sunlight White Pearl paint (£825) |
| Insurance*: | Group: 31 Quote: £455 |
| Mileage: | 12,235 |
| Economy: | 51.8mpg |
| Any problems? | None |
*Insurance quote from AA (0800 107 0680) for a 42-year-old in Banbury, Oxon, with three points.