Hot Hyundais on the way as Hyundai N performance division confirmed
Three Hyundai N performance cars are on the way with the i30 N and Genesis G70 N set to arrive first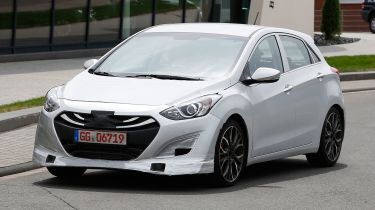 Hyundai has revealed that it is currently working on three separate N-branded performance cars.
Woong-Chul Yang, vice chairman, Namyang research and development centre, confirmed the plans as the brand unveiled its new Ioniq eco model to journalists in South Korea.
He said: "For N, we are working on three cars - the next i30, the small Genesis [the G70 BMW 3 Series rival] and one more."
Insiders suggest this is likely to be a small coupe, and with the Veloster – already canned in the UK – set to be axed globally at the end of its lifespan, it would appear that the third model will be a sports car to replace it. It is unclear whether it would be badged Hyundai or Genesis, although the latter appears to be more likely.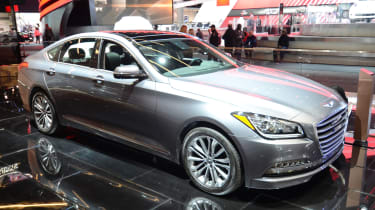 Yang added that the i30 would be definitely be front-wheel drive and have under 300bhp, making it a rival to the Ford Focus ST. A four-wheel drive G70 N is being developed, and would act as a rival to the likes of the M3/M4.
The i30 N is scheduled to appear in 2017, but fans will face a long wait for the other two models with neither likely to appear before 2020.
The news confirms recent speculation that N-branded Genesis cars were a possibility.
And Minsoo Kim, director of brand strategy, added: "Yes, we have a plan to share the N brand. We will see high-performance Genesis on the market."
Genesis will launch six new models by 2020, although it is unclear which will be sold in Europe. "We have no concrete plans for Europe just yet," admitted Minsoo Kim. "It is being looked into and under consideration."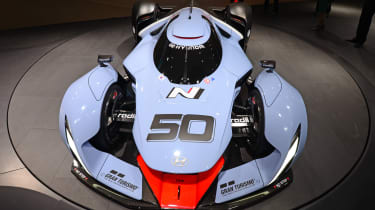 The company has called in Manfred Fitzgerald, former brand director of Lamborghini, to look at the feasibility of selling in western Europe in addition to the expected core markets of Korea, Russia, China and the US.
The Genesis line-up is likely to consist of the G70, G80 (a 5 Series rival) G90 (7 Series), plus the sports coupe and two SUVs according to a company insider, with the first new model, the G90 revealed at the recent Detroit Motor Show, not being sold over here.
The new cars are likely to be sold alongside Hyundais in existing dealerships.
"We think we can share some dealers; it's not a big problem," said Minsoo Kim.
"Industry convention is you need different dealers but we think we can build a new business model."
All Genesis models will be rear-wheel drive or rear-wheel drive-based, with hybrid models also under consideration.
Do you like the idea of a crop of hot Hyundais? Have your say in the comments section below...