Jaguar Land Rover's £1billion makeover
Jaguar Land Rover is making a huge investment rebranding itself. We learn about its grand plans
Brand stereotypes and reputation can be a blessing and a curse. If you've got a good name, marketing your latest models and getting customers on board can be a breeze. On the other hand, if you're struggling to shake a negative image, you'll find that changing public perception is more difficult than you'd like.
A poor brand image could come from an unpopular model from 20 years ago, perceived unreliability in the brand or word of mouth about a dodgy dealer. Whatever it may be, if you're able to shake that reputation and rebrand yourself, it can work wonders for sales - but the process certainly doesn't come cheap.
• Driver Power 2016: best car dealers
The results of our annual Driver Power owner satisfaction survey, and in particular the dealer rankings highlight the importance showroom experience plays in reputation; the cars themselves aren't everything, after all. That's been traditionally proven by Lexus franchises, which have led the way with a mix of customer-oriented service and sparkling outlets that are constantly being upgraded.
Renault has made dramatic improvements over the past year, too, by redesigning showrooms for the 21st century and revamping sales service. And all of that helped the brand top our 2016 dealer survey. Now it seems other manufacturers are sitting up, taking notice and embarking on their own remodelling in a quest to change their image.
The most significant of those is the UK's biggest success story of recent years: Jaguar Land Rover. The launch of new models like the XE, F-Type, Evoque and now the F-Pace has helped the brand shed the old-fashioned image associated with Jaguars and Land Rovers of the past and now bosses have committed to bringing the dealers along for the ride.
It's a move that's needed, too. Even though they are seen as premium brands, Jaguar slipped to 13th in our dealer rankings while Land Rover was down in 25th. The performance of the networks is in contrast to the firms' cars, which traditionally do well - the XF and Discovery were joined by the XJ and the Evoque in the top 100 of our Driver Power model countdown.
• Driver Power: the best cars to own
To reverse this trend and change public perception of the brand from a customer service stance, JLR and its dealers - which so far this year have sold a car every four minutes in the UK - have put their money where their mouths are.
As we said, it doesn't come cheap. JLR and its dealers have committed to £1billion of investment up to 2018 to overhaul the 'corporate identity' and develop a consistent brand image across the world. JLR says it's the quickest implementation of a new identity and the single biggest expansion ever undertaken in the UK by any brand.
The first new dealer set-up was introduced in 2013 in Plymouth, and now the rollout is picking up pace. By 2020, nearly 90 per cent of the new JLR sites will be dual brand - up from just a third today.
Partnership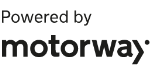 Need to sell your car?
Find your best offer from over 5,000+ dealers. It's that easy.
So how do you rebrand a UK superpower so quickly? The first, and most glaringly obvious, change is the dealer itself. Gone is the mish-mash of different designs and in comes a boxy, minimalist, glass-fronted building that will be instantly recognisable as a JLR site. Some areas of the country won't warrant a dual site and the dealer will be a standalone Jaguar or Land Rover outlet, but the image won't change; the design is simply cut in half.
That look is important to the whole rebrand as it means passers-by - potential customers - will instantly recognise it as a JLR dealer. It's a design that's been penned with help from the company's very top designers, such as Ian Callum.
• Jaguar F-Pace vs Land Rover Discovery Sport vs BMW X3
In total, more than 200 JLR sites will be upgraded nationwide, with dealers investing between £2 million and £15 million each. It might seem like a lot of money to pour into a place where customers actually now spend less time than ever thanks to the age of online configurators. Market research shows a potential buyer now visits a dealer just 1.5 times before purchasing a car, compared with a decade ago when an average of 10 visits were made before customers signed on the dotted line.
But JLR UK managing director Jeremy Hicks tells us it's as much about creating the right image for the cars as it is about enticing new buyers into the showrooms. He also still believes people want to 'touch and feel' their new model when they're looking to buy.
"We're a bit late coming to this one but we are going to do this more rapidly than anyone has done," says Hicks. "Jaguar Land Rover has invested massively in its vehicles and production facilities in recent years, and now to accomodate the shift in quality of those vehicles, we're transforming the Jaguar Land Rover retailer network."
"We want them to be a destination for our customers, offering a service befitting the quality product our consumers have bought into."
• Car of the Year 2016: Jaguar F-Pace
To that end, the new sites will have free WiFi, lounge-style waiting areas with refreshments and drive-in servicing facilities. Longer opening hours, shiny new indoor vehicle handovers and virtual reality technology will all form part of the new corporate identity, too.
Any investment must be matched by training for staff and improved serive, though, otherwise to the everyday customer the new corporate identity is nothing more than a pretty new building and, for cynics, the potential for increased servicing costs.
JLR has promised that apprenticeship and training schemes also form a big part of the overhaul, and Hicks himself has reviewed every single dealer business plan before giving it the green light.
Bill Fennell, managing director of industry regulator Motor Codes, says getting this customer service aspect right is vital for any manufacturer looking to improve a reputation or change public perception through its dealerships.
He adds: "Brands have invested significantly to evolve the corporate identity of their retail network but this is just one element of a long-term brand strategy which also incorporates the product, communications and customer service training within their franchise retail network."
"A total of 39 vehicle manufacturers are currently subscribed to the New Car Code, covering 99 per cent of all new cars sold across the UK, while their dealers are also signed up to the Service and Repair Code. This financial commitment demonstrates their desire to provide the very best customer care."
For potential JLR buyers and existing owners, then, the future looks bright as the new corporate identity sheds stereotypes. That is, of course, as long as the brand can address the biggest complaint customers have about JLR dealers now according to Driver Power: unanswered calls.
Owners will be hoping there's budget for some new phonelines as part of the £1 billion investment.
For SEAT, the only way is up...
Languishing at the foot of our Driver Power dealers table was SEAT, but don't expect that to continue. The Spanish manufacturer is on a similar journey to JLR with a remodelling of its coporate identity.
It's overhauling its dealers with five different new showroom designs. Some are new builds, depending on the site's size, plus there's a fresh SEAT totem outside.
Design's take inspiration from the famous Avenida Diagonal in Barcelona - SEAT's home city - with a pathway set at an 11 degree angle. The unique feature splits the showroom into two seperate areas. 
Minimalist white desks, leather chairs and bright red carpets all nod to high-end airport louges as SEAT makes sure the customer is central to what it does.
As with JLR, digital tech will sit alongside static car displays of the latest range, while hospitality areas will be available for those having a vehicle serviced. That extends to new handover bays for a 'VIP experience'.