Used Jaguar XF review
A full used buyer's guide on the Jaguar XF covering the XF Mk2 (2015-date)
Jaguar grew out of a coachbuilding company called Swallow Sidecars, and since it was founded in 1935 it has been at the forefront of Britain's premium car brands. In the fifties and sixties Jaguar was at its zenith, but the British marque has had more than its fair share of relaunches since then, while German companies such as Audi, BMW and Mercedes have become the default for many buyers in this price range.
That's a shame, because Jaguar has always offered a fantastic selection of cars, and the arrival of the original XF in 2009 marked the start of a new era for the brand, with an all-new look matched by ultra-modern tech and higher levels of quality than ever. We were so impressed that we named the original XF our Driver Power Car of the Decade – and the Mk2 is even more accomplished.
Models covered
Jaguar XF Mk1 (2008-2015) - Mk1 exec was a game changer for Jag, and is still a fine buy. 
Jaguar XF Mk2 (2015-date) - Mk2 gives British marque's prestige saloon an extra edge.
Used Jaguar XF Mk2 review
History
The second-generation XF saloon went on sale in April 2015. There was a 2.0-litre four-cylinder diesel in 161bhp or 177bhp forms, a 296bhp 3.0 V6 diesel, or a supercharged 375bhp 3.0 V6 petrol. There was no petrol V8 option as there had been with the original XF, while the four-cylinders came in manual or auto forms, and the V6s were auto only.
In February 2017 a 237bhp twin-turbo 2.0-litre diesel joined the range, along with 197bhp and 247bhp versions of the Ingenium 2.0 petrol four-cylinder. A 296bhp Ingenium engine arrived in June 2017, alongside the Sportbrake estate, which came with 2.0 (161bhp, 177bhp and 237bhp) or 296bhp 3.0 V6 diesels, and a 245bhp 2.0-litre petrol unit. All Sportbrakes featured an automatic transmission.
Which one should I buy?
While the 2.0-litre diesel is all you need, ideally in 177bhp form, the 161bhp edition is fine, too. The V6 diesel provides effortless cruising yet the running costs are higher, while the petrol engines are impressive but can't match the diesels' economy. We'd stick with the brilliant automatic gearbox, plus manual cars are harder to sell on.
All XFs are well equipped, with standard kit including leather trim, electrically heated and adjustable front seats, rear parking sensors and bi-xenon headlights on the entry-level Prestige. Portfolio adds extra leather, 18-inch alloys, heated windscreen, upgraded infotainment, front parking sensors, reversing camera and power-folding mirrors. All Sportbrakes come with a powered bootlid and self-levelling rear suspension.
Alternatives to the Jaguar XF
The XF's toughest adversaries by far are all German: the Audi A6, Mercedes E-Class and BMW 5 Series. All are well equipped, good to drive, efficient and available in saloon and estate forms. Plus there are plenty of versions of all three to choose from, whether you want economy, performance, or a blend of the two. The Lexus GS is far rarer than the Jaguar, but offers peerless reliability and plenty of kit – although it can't hope to match the XF's dynamic abilities. Don't overlook the Volvo S90 and V90, which are ultra-safe and have excellent interiors, while Skoda's Superb is incredibly spacious and well equipped, and it also offers impressive value with excellent reliability.
What to look for
Infotainment
Partnership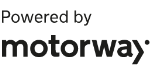 Need to sell your car?
Find your best offer from over 5,000+ dealers. It's that easy.
Glitches with this set-up are common – the Bluetooth disconnecting mid-call being one of the most annoying.
Towing
If you're buying to tow, most XFs can pull up to 2,000kg, although the 161bhp 2.0d model is limited to a 1,600kg towing capacity.
Interior trim
The perforated Windsor leather is prone to premature wear; it can look tired after the car has covered as little as 8,000 miles.
Sat-nav
Satellite-navigation problems are a common gripe among XF owners. Jaguar has already stopped supporting the InControl system.
Interior
As with its predecessor, the XF's cabin is modern rather than traditional – and all the better for it. The dashboard and steering wheel are a bit busy with buttons, but intuitively laid out. The fit and finish are decent, there's plenty of room for four adults – or five if the journey isn't too long – and load space is also good, at 540 litres. This can be expanded by folding the rear seats, which significantly boosts practicality.
There's an eight-inch touchscreen system situated in the centre of the dashboard, below which are physical controls for the heating/air-conditioning set-up. The XF's air vents also rotate when you start the car, which is a neat little party trick.
Prices
Check out the latest used prices for the Jaguar XF on our sister site Buyacar.
Running costs
Petrol XFs should be serviced every 12 months or 16,000 miles, diesels every two years or 21,000 miles. The brake fluid needs to be replaced every third service, while the coolant must be renewed every fifth service for the four-cylinder diesels, every seventh for the V6 diesels, and every 10th for petrol cars.
These costs are included in servicing prices, which vary between £486-£1,442 for the 2.0d (£550 is typical), £495-£2,032 for the 3.0d (£700 is average) and £517-£1,323 for the 2.0 petrol (averaging £650). No engines have a cambelt, but they do all have a drive belt; replace this every fifth (2.0d) or sixth (3.0d, 2.0T) service.
Recalls
There have been 13 recalls for the XF Mk2 so far. The first was launched in June 2016 because some early 2.0-litre diesels were found to suffer from auxiliary-belt failure, leading to the engine overheating and loss of the steering's power assistance. Since then there have been further recalls for fuel leaks (in fact, there have been four separate campaigns for this problem), cracks in the sill (leading to fuel leaks in the worst cases), instrument cluster failures and airbag faults (two separate campaigns were launched for this).
The most recent recalls, which came in March and August 2019, were because software glitches could lead to exhaust emissions being higher than they should be. These last two campaigns only affected XFs built up to November 2018.
Driver Power owner satisfaction
While the XF Mk1 still features in our Driver Power used car survey, the Mk2 has yet to make its debut. However, it is a regular in the new car survey, where it notched up a 47th placing this year after coming 42nd last year and 52nd in 2017. Owners really like its steering, handling, brakes, ride quality and practicality. Most other scores are mid-table, but the switch layout is the thing people like the least.
Verdict
Although the second take on the XF looks virtually indistinguishable from the first, don't be fooled. The newer car represents a significant advance – not that this did Jaguar much good, with the company's German rivals continuing to dominate the market. Compared with the all-steel original, the second generation of the Jaguar XF features more rear space than the Mk1, better infotainment and new driver-assistance systems, as well as improved engines and transmissions, while a largely aluminium structure ensures greater agility and lower fuel consumption. The result is a car that's as good to drive and live with as it looks. So while reliability isn't the XF's strongest suit – particularly for its infotainment – it's a hugely appealing exec, with more character than many models in this class. The key, as always, is to find a cherished example and a good dealer who will look after you.