Jaguar XF Sportbrake vs BMW 5 Series Touring vs Volvo V90
The new stylish Jaguar XF Sportbrake loads up against its key exec estate rivals, the BMW 5 Series Touring and Volvo V90
It wasn't long ago that we thought Jaguar would never build another estate car. The arrival of the F-Pace showed that Jag could produce a superb SUV – exactly the type of car that's been stealing sales from the traditional estate over the past decade or so.
But here we are with the latest XF Sportbrake, the estate version of one of our favourite large executive cars. It's facing two tough competitors in the form of the BMW 5 Series Touring and Volvo V90, so it has a fight on its hands for class honours. In order to beat its rivals, the XF Sportbrake needs to be filled with up-to-date tech, be engaging to drive, offer luxury and, most importantly, feature a huge boot and a versatile interior to differentiate it from the saloon.
Modern executive estate cars are much more than just a huge load space on wheels, and the BMW 5 Series Touring already proved itself as the best car in its class when we tested it last year.
The Volvo came a close second to the BMW in D4 guise, so the D5 PowerPulse tested here will want to make amends. In the coming pages we'll see how the XF Sportbrake fits into the rankings, too.
Jaguar XF Sportbrake
| | |
| --- | --- |
| Model: | Jaguar XF Sportbrake 2.0d 240 R-Sport |
| Price:  | £44,600 |
| Engine:  | 2.0-litre 4cyl turbo, 237bhp  |
| 0-60mph:  | 7.6 seconds |
| Test economy:  | 36.9mpg/8.1mpl  |
| CO2:  | 153g/km   |
| Annual road tax:  | £450 |
The Jaguar XF Sportbrake builds on the strong points of the saloon, with a focus on driving dynamics and style, without sacrificing too much in the way of comfort. At £44,600, the 237bhp 2.0-litre diesel R-Sport version we're testing here sits between its two rivals when it comes to price. The question is, is it with them on the road?
While the Sportbrake's large wheels make themselves known over potholes, the chassis is actually well set up to deal with British roads. Only the harshest bumps upset the ride quality, and despite not using adaptive dampers, the Jaguar is acceptably comfortable both on the motorway and on B-roads.
In this company, though, the XF is actually behind its rivals. The Volvo V90's damping is softer, allowing an even smoother ride on harsh surfaces, and the BMW 5 Series is the most comfortable of the three cars on test, soaking up bumps incredibly well.
The XF does win back some ground thanks to the level of involvement on offer. Its steering is heavy but reasonably quick, and body control is good, so it feels more agile than you might expect, given its size and weight. The gearbox shifts smoothly and quickly and the engine is muscular, so it's fun to drive on a flowing B-road. It's certainly more engaging than the Volvo, but the 520d is even more entertaining, while riding more smoothly at the same time.
Jaguar's 237bhp engine is the most powerful on test, and produces its 500Nm of torque from just 1,500rpm, so in-gear performance is excellent. Going from 30-50mph in fourth took 3.5 seconds, one tenth faster than the Volvo and three tenths up on the BMW. From 50-70mph in fifth the XF posted a five-second time, beating the BMW's 5.4 seconds, although it fell behind the V90's 4.6 seconds.
Partnership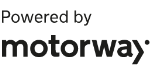 Need to sell your car?
Find your best offer from over 5,000+ dealers. It's that easy.
Unfortunately, the Jag's 2.0-litre unit is noisy and sounds harsh when pushed. Wind and road noise are also most prevalent in this car, and while it's still a great motorway cruiser, it's the least refined choice. 
Testers' notes: "At 4,955mm long and 1,987mm wide, the Jaguar is the largest car of the three. That doesn't automatically translate to more space inside, though; the XF feels a little more cramped." 
BMW 5 Series Touring 
| | |
| --- | --- |
| Model: | BMW 520d xDrive Touring M Sport |
| Price:  | £44,075 |
| Engine:  | 2.0-litre 4cyl turbo, 187bhp  |
| 0-60mph:  | 8.1 seconds |
| Test economy:  | 43.4mpg/9.5mpl  |
| CO2:  | 134g/km  |
|  Annual road tax:  | £450 |
There are only two trim levels to pick from with the BMW 5 Series Touring; SE and M Sport. We've gone for the latter spec here. It's the four-wheel-drive 520d xDrive variant we're testing, which delivers 187bhp from its 2.0-litre diesel engine and costs from £44,075.
The BMW 5 Series is one of those rare cars that truly manages to be properly comfortable, while at the same time isn't so soft as to be unnecessarily floaty.
Put the Variable Damper Control in the Comfort setting and the 520d irons out bumps and potholes effortlessly, but isn't so soft as to be floaty. Instead, its body is controlled and consistent over badly surfaced roads; motorway trips are even better, because the BMW is refined and comfortable at speed.
On a twisty road you can switch the dampers to Sport mode to tighten up the body and wheel control, letting you lean on the car more into corners. However, the setting isn't so stiff as to be uncomfortable, nor does the car ever crash into potholes harshly. The chassis is superb and it gives lots of confidence on B-roads.
The 187bhp 2.0-litre diesel is refined, especially when at low speed; in our 30mph noise test it was significantly quieter than its rivals, yet that's also down to less tyre roar from our car's 18-inch wheels.
Despite being down on power and torque in this test, the 520d still serves up plenty of performance. Our tests were conducted in slippery conditions, so the four-wheel-drive system was hard at work to pull out an 8.1-second 0-60mph sprint time.
That was a little behind the 7.6 and 7.2 seconds it took the XF and V90 respectively, but you won't often find yourself trying a benchmark sprint on the road, so the in-gear figures are more relevant here. The BMW wasn't so far behind its rivals on performance as to disappoint. Its 3.8-second 30-50mph time in fourth gear trailed the Volvo by only two tenths and was three tenths behind the XF, for example, even if the difference was larger in the higher gears.
The eight-speed box is smooth when in auto mode and shifts quickly in manual, so it adds to the driving experience without taking away from comfort. Few cars in any class manage such a fine balance of ability.
Testers' notes: "Given how agile and enjoyable to drive the 520d Touring is, it's a shame it has the worst steering, with a squidgy feel that's not as transparent as either the XF Sportbrake or V90." 
Volvo V90 
| | |
| --- | --- |
| Model: | Volvo V90 D5 PowerPulse AWD R-Design |
| Price:  | £45,165 |
| Engine:  | 2.0-litre 4cyl turbo, 232bhp  |
| 0-60mph:  | 7.2 seconds |
| Test economy:  | 33.0mpg/7.2mpl  |
| CO2:  | 129g/km   |
| Annual road tax:  | £450 |
Volvo's history with big estate cars is well known, and its legacy of safety and comfort lives on in the V90. But this is a truly modern car full of the latest technology, and in D5 PowerPulse form, it's powerful, too. Our R-Design model comes in at £45,165, so it's the most expensive car here.
The larger wheels and stiffer suspension in R-Design trim mean the V90 doesn't ride as well as more comfort-orientated versions, but it's still set up for comfort and is a great cruiser.
In their softest mode the adaptive dampers allow plenty of compliance, so only potholes and big dips in the road will really cause discomfort. Along with the autonomous driving tech, that makes motorways the Volvo's natural home. It's not as good to drive as either the Jaguar or BMW, though, because it isn't as agile, especially through tight turns.
The suspension deals with body movement well, but head into a bend and you'll find mid-corner bumps upset the chassis a little more than in its rivals.
Dynamic mode adds a bit of steering weight and firms up the dampers, but it's not a big difference and there's little feel through the wheel anyway, so the extra weight feels unnatural. The light steering weight in normal mode is pleasant to use in town, though.
The 2.0-litre D5 engine uses clever technology to boost performance; it builds up compressed air to feed into the turbo when needed, giving a big surge when you get on the accelerator. This helped the V90 sprint from 0-60mph in the fastest time of our test trio, taking just 7.2 seconds even in slippery conditions.
• BMW 5 Series Touring vs Mercedes E-Class Estate vs Volvo V90
Our in-gear tests showed the Volvo was quickest in every gear apart from 30-50mph in fourth, so its four-cylinder diesel has plenty of punch.
The eight-speed gearbox shifts smoothly in auto mode, but it's not as snappy as the units in the BMW and Jaguar when in its manual setting. However, left to its own devices, the torque-rich engine means it makes good progress. 
Testers' notes: "If diesel isn't your thing, the V90 is also available as a T8 plug-in hybrid. With CO2 emissions of just 46g/km, it's worth a look for company car drivers and delivers strong performance, too."
Verdict 
First place: BMW 5 Series Touring
A fantastic blend of comfort, practicality, efficiency and driving dynamics means the 5 Series Touring wins this test comfortably. It's one of the most versatile and accomplished cars on sale today: there's lots of space, while it's refined and luxurious, but it's also great to drive and is relatively affordable. The hi-tech kit seals the deal: the BMW retains its crown.
Second place: Volvo V90
Although the Volvo doesn't have as wide a range of ability as the BMW, it's still a top choice. Its focus on comfort over agility means enthusiasts might prefer one of its rivals, but it more than makes up for that with its high-quality cabin, long list of standard equipment, and clever safety and convenience technology. It might be pricier, but it delivers strong performance, too. 
Third place: Jaguar XF Sportbrake
The XF Sportbrake finishes third behind some very talented rivals, but its entertaining handling, practicality, powerful engine and handsome looks mean the margin is small. The Jag is let down by a frustrating infotainment system, and although it's cheaper on finance than the V90, you'd have to add several expensive options to match that car's level of standard kit. 
Is it worth waiting for this model? 
Audi A6 Avant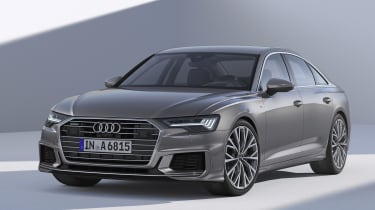 Due: Mid-2018 Price: £44k (est)Engine: 2.0-litre 4cyl, 201bhp
The new Audi A6 has been revealed in saloon guise, and the Avant estate will ape the look of the four-door but add to this even more practicality. The cabin will feature the same advanced design and quality. 
Figures
| | | | |
| --- | --- | --- | --- |
|   | BMW 520d xDrive Touring M Sport | Volvo V90 D5 PowerPulse AWD R-Design | Jaguar XF Sportbrake 2.0d 240 R-Sport |
| On the road price/total as tested | £44,075/£58,265 | £45,165/£45,165 | £44,600/£52,400 |
| Residual value (after 3yrs/36,000) | £22,051/50.0% | £23,400/51.8% | £21,502/48.2% |
| Depreciation | £22,024 | £21,765 | £23,098 |
| Annual tax liability std/higher rate | £2,454/£4,908 | £2,427/£4,855 | £2,819/£5,638 |
| Annual fuel cost (12k/20k miles) | £1,571/£2,619 | £2,064/£3,440 | £1,849/£3,082 |
| Ins. group/quote/road tax cost | 31/£524/£450 | 33/£587/£450 | 34/£576/£450 |
| Servicing costs | £399 (3yrs/36,000) | £956 (3yrs/54,000) | £649 (5yrs/50,000) |
|   |   |   |   |
| Length/wheelbase | 4,942/2,975mm | 4,936/2,941mm | 4,955/2,960mm |
| Height/width | 1,498/1,868mm | 1,475/1,895mm | 1,496/1,987mm |
| Engine | 4cyl in-line/1,995cc | 4cyl in-line/1,969cc | 4cyl in-line/1,999cc |
| Peak power/revs  | 187/4,000 bhp/rpm | 232/4,000 bhp/rpm | 237/4,000 bhp/rpm |
| Peak torque/revs  | 400/1,750 Nm/rpm | 480/1,750 Nm/rpm | 500/1,500 Nm/rpm |
| Transmission  | 8-speed auto/4wd | 8-speed auto/4wd | 8-speed auto/4wd |
| Fuel tank capacity/spare wheel | 66 litres/run-flats | 60 litres/space saver | 66 litres/sealant kit |
| Boot capacity (seats up/down) | 570/1,700 litres | 560/1,526 litres | 565/1,700 litres |
| Kerbweight/payload/towing weight | 1,735/730/2,000kg | 1,783/583/2,200kg | 1,805/590/2,000kg |
| Turning circle | 12.1 metres | 11.4 metres | 11.6 metres |
| Basic warranty (miles)/recovery | 3yrs (unltd)/3yrs | 3yrs (60,000)/3yrs | 3yrs/3yrs |
| Driver Power manufacturer/dealer pos. | 9th/21st | 7th/16th | 12th/13th |
| NCAP: Adult/child/ped./assist/stars | 91/85/81/59/5^ (2017) | 95/80/76/93/5 (2017) | 92/84/80/83/5^ (2015) |
|   |   |   |   |
| 0-60/30-70mph | 8.1/8.4 secs | 7.2/6.8 secs | 7.6/7.4 secs |
| 30-50mph in 3rd/4th | 3.3/3.8 secs | 2.9/3.6 secs | 3.0/3.5 secs |
| 50-70mph in 5th/6th/7th/8th | 5.4/7.0/9.2/17.3 secs | 4.6/5.4/7.3/9.4 secs | 5.0/6.4/8.2/15.0 secs |
| Top speed/rpm at 70mph  | 137mph/1,600rpm | 145mph/1,800rpm | 150mph/1,500rpm |
| Braking 70-0/60-0/30-0mph | 59.3/45.4/11.8m | 53.1/41.5/11.6m | 57.3/39.8/11.3m |
| Noise outside/idle/30/70mph | 68/48/56/68dB | 70/47/60/68dB | 69/46/63/71dB |
| Auto Express econ (mpg/mpl)/range | 43.4/9.5/630 miles | 33.0/7.2/436 miles | 36.9/8.1/535 miles |
| Govt urban/extra-urban/combined  | 49.5/60.1/55.3mpg | 49.6/62.8/57.6mpg | 37.7/58.9/48.7mpg |
| Govt urban/extra-urban/combined  | 10.9/13.2/12.2mpl | 10.9/13.8/12.7mpl | 8.3/13.0/10.7mpl |
| Actual/claimed CO2/tax bracket | 174/134g/km/28% | 229/129g/km/27% | 205/153g/km/32% |
|   |   |   |   |
| Airbags/Isofix/park sensors/camera | Six/yes/yes/£375 | Seven/yes/yes/£400 | Six/yes/yes/£375 |
| Auto box/lane keep/blind spot/AEB | Y/£895*/£895*/y | Yes/yes/£600*/yes | Yes/£480/£525/yes |
| Climate ctrl/cruise/leather/heat seats | Yes/yes/yes/yes | Yes/yes/yes/yes | Yes/yes/yes/yes |
| Metallic/LEDs/keyless go/pow tailgate | £675/yes/£695/yes | £700/yes/yes/yes | £705/£1,275/£525/£450 |
| Sat-nav/digi dash/DAB/connect apps | Yes/yes/yes/yes | Yes/yes/yes/yes | Yes/£1,780*/yes/yes |
| Wireless charge/CarPlay/Android Auto | £475/£235/no | No/£300*/£300* | No/no/no |