New Jaguar XJR 575 UK review
Does Jaguar's mighty XJR 575 super saloon make sense on UK roads? We find out
Find your Jaguar XJ
Offers from our trusted partners on this car and its predecessors...
Or are you looking to sell your car?
Advertisement
On virtually every level Jag's super saloon is flawed. But with the addition of more power, slightly improved technology and louder looks, the new XJR 575 is a more charismatic curio in the rare super saloon class. It remains the driver's choice, but in reality, it doesn't stack up – especially in the SUV and electric world Jaguar is painting itself in.
Of all the cars launched in 2017, the Jaguar XJR 575 stands out like giant, purple-throbbing sore thumb. It bellows a petrol-gargling song in a room that's concerned about CO2 emissions and electrification. Add in the fact it costs nearly £94,000, and the only reasonable verdict you can come to is that it's a left-field curio – a total irrelevance.
Well it is, and it isn't. Compared to all the other polished new cars Jaguar has launched in the last 12 months, the XJR 575 seems to be the crazy uncle that it's best to steer clear of. The F-Pace is bagging new buyers, and the baby E-Pace is all ready to be the Brit brand's breadwinner. Furthermore, the I-Pace all-electric SUV is showcasing where the future lies; these Jags have perfect personas.
The XJR 575, however, is more Sweeney in character. It harks back to a time when the word 'supercharged' meant a compressor forcing air into an engine to boost power, rather than a type of electric charging network. And in a world where almost every car comes with a social conscience, the XJR 575 is about as old fashioned as can be.
But it is new. The XJR has quietly slipped away and been replaced by the XJR 575. While most car firms make great claims of improved efficiency with their new models, Jag has added a dollop more power – to hell with the CO2 and fuel economy figures.
The 5.0-litre supercharged V8 has been stroked to give 567bhp (575 PS, hence the name) and 700Nm of torque – 25bhp and 20Nm more than before. That's knocked 0.4 seconds off the 0-62mph time (now 4.2s) and there's an extra 12mph added on to the top speed. The big cat will still return a miserable 25.5mpg, and cough out a considerable 264g/km of CO2.
Just so you know the 575 is all about patent power it gets some styling updates, too, comprising of LED headlights, lashings of gloss black trim and a few 'XJR 575' badges. Most visually arresting are two new colours – rather dubious-looking matt Satin Corris Grey and the retina-searing Velocity Blue you see here. There's some red stitching sown in the new diamond quilted leather seats, and that garish 575 font makes its appearance on the dashboard too – on the rail that runs beneath the windscreen.
Elsewhere, Jaguar has finally relented to the criticism levied at the XJR, by updating the car to feature the firm's latest Jaguar InControl Touch infotainment system with a wide 10-inch screen and on-board wi-fi. A handful of new safety systems have been thrown in as well, including Forward Traffic Detection, Lane Keep Assist and Pedestrian Detection.
Partnership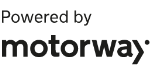 Need to sell your car?
Find your best offer from over 5,000+ dealers. It's that easy.
Happily, this new level of autonomy is just a mild dally, as in many ways the big Jag feels just like it did before – and a far cry from any other large and fast limo. Thumb the starter button and the V8 growls into life without the rampant revving and exhaust popping you'll find in an F-Type SVR; the 575 is a little more sophisticated than that.
Prod the throttle and that extra 25bhp and 20Nm of torque kicks in much earlier than you'd think, making the 575 is noticeably quicker off the mark than the old 542bhp XJR. It's all accompanied by an exhaust note that's just about loud enough, and one of Jaguar's trademark eight-speed auto gearboxes; changes aren't lightening fast but they're good enough.
From here on in it's business as usual. Just like good old Jags, the 575 doesn't need to be manhandled into a corner – the crisp steering allows you to flick a near-two tonne car into a bend with confidence. And it sticks, too, as there's decent grip from the rear tyres and even when you do switch off all the restraining nets, there's a poise to XJR that's quite staggering. It will wag its tail when provoked but it's always controllable.
While that's all good, the ride remains the same; it's floaty for the most part but the 20-inch wheels really do crash in to potholes, more so than a Mercedes-AMG S 63 ever would.
The S 63 is an interesting car for consideration, though, as on paper it's one of the Jag's biggest rivals. In the real world, however, it's worlds away. The S 63 is a limo that's been hardened and made to be fast, whereas the XJR 575 feels more like a fast car that's been crafted into a limousine.
If space is your thing though the long-wheelbase Merc trumps the shortened Jag with acres more room in the rear. The S-Class's dual-screen infotainment system is a marvel, as well, while the 575 doesn't even boast Apple CarPlay or Android Auto.