Jeep's electric future: Christian Meunier reveals the brand's EV masterplan
Plug-in hybrid Jeeps will be on sale soon, and new boss Christian Meunier tells us what's so exciting about them
It was a pivotal year for Jeep in 2019. It surprised a fair few at the Geneva Motor Show when it unveiled not just one, but two new electrified models. There were record sales, too – ten years earlier, Jeep was selling 300,000 cars a year, yet in 2019 it was five times that.
And it's also the year that Christian Meunier joined as global president of the Jeep brand, replacing Mike Manley, the Brit who now runs the whole FCA empire. "I love the job and I love the brand!" Meunier said. "It's an honour and a privilege – and a huge responsibility."
That responsibility can't be much greater with his new boss being the guy who elevated Jeep to its current position. So how did he feel when he got the call?
"When Mike Manley asked me to lead the Jeep brand globally, I thought it was an amazing challenge and opportunity," said Meunier. "I couldn't pass.
"Jeep is one of the most recognised and most beautiful brands in the world, a crown jewel and one with almost 80 years of history. My job is to make it stronger and ready to shine even more for the next 80 years."
Meunier cites Jeep's core values as freedom, authenticity and adventure, and also recognises the sense of community behind the brand. That's something Manley was also very mindful of, especially while the firm worked on replacing the iconic Wrangler.
Rather than take the route that Land Rover has with its new Defender, Jeep left the look of the Wrangler much as it was, but changed almost everything else. So now it drives very differently to the old car, and has the sort of tech that the diehards would only have dreamt of, but it still looks like a Wrangler. And it's due to be electrified, too, with a plug-in hybrid 4xe model shown at the Consumer Electronics Show in Las Vegas in January.
As much as Jeeps will always offer incredible off-road ability, Meunier is well aware where most of these vehicles spend most of their time. "Jeep will continue to thrive in the Asphalt Jungle," he says. "We invented 4x4 and we're now making it better and more exciting – more relevant for the trails and the streets."
But, first to arrive in the UK will be a plug-in hybrid version of the Renegade, expected to hit showrooms in time for the plate change in September.
The Jeep Renegade 4xe off-roader will be powered by an all-new PHEV powertrain. The system uses a turbocharged 1.3-litre four-cylinder petrol engine, which works with a battery pack and an electric motor to give a combined output of either 187bhp or 237bhp.
The more powerful of the two systems will be used in the first Launch Edition model, offering impressive performance: a 0-62mph time of around seven seconds is expected, with CO2 emissions lower than 50g/km.
Electric power should allow a range of about 31 miles, and speeds of up to 81mph, while Jeep says the PHEV can be charged in less than two hours from a 7.4kW charger.
A new electric all-wheel-drive system is employed, too, with the front wheels powered by the internal combustion engine and the rear wheels by the electric motor – which alone generates 260Nm of torque, once fed through the rear axle's 10:1 gear reduction system. Jeep says this set-up improves off-road performance, thanks to the low-down grunt available from the electric motor.
Partnership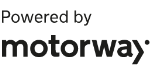 Need to sell your car?
Find your best offer from over 5,000+ dealers. It's that easy.
Meunier is clearly excited by the new cars, saying: "They pair unmatched 4x4 and all-terrain, all-weather capability with electrification for the first time, enhancing our core brand attributes, allowing greater torque control and improved crawl ratios."
Meunier's colleague, Jeep's European Head of Product Marketing, Marco Pigozzi, went even further: "The move from mechanical to e [electrified] all-wheel drive is a massive improvement – it's more capable than a conventional Jeep. The enormous torque on offer from the electric motor allows [the car] to easily crawl over rocks and obstacles. And the fact that it's mounted on the rear axle means [the car] is pushed up hills rather than pulled."
So how would Meunier sum up the first electrified Jeeps? "They're more capable, more fun to drive, silent, refined and deliver fast acceleration," he said.
Jeep's electrified game won't end there though. All-electric Jeeps are also on the cards, and Meunier promises that "by 2022 all of our models will offer electrification. It'll reinforce our brand DNA and we'll be delivering the most capable and fun-to-drive Jeeps ever made."
 Click on the links below for more from our Inside Fiat Chrysler Automobiles special...