Inside Fiat and Jeep in 2020: the boss, the dealer and the customer
We meet up with FCA's UK boss to find out his vision for the future of the brands, plus spend time with a leading FCA dealer and a dedicated owner
A new boss will always shake things up; that's their job. But in the two years that Arnaud Leclerc has been director of Fiat Chrysler Automobiles – FCA – in the UK, he's revived Fiat, Abarth, Alfa Romeo and Jeep's sales, given the dealer network a new lease of life, and put a smile on the faces of customers and brand devotees. Quite some achievement, given the dark places the brands had been, even recently.
"I joined FCA because it had in its hand fantastic brands with strong DNA," Leclerc tells us. "We are now in the middle of something historically amazing in terms of FCA's transformation. The plan that we have announced a few months ago is just reinforcing the excitement. There are so many new products that are coming that will make us stronger than before."
The new products, with electrification playing a major part across all FCA brands, have the potential to make for another success story. But one of the most noticeable things is the way Leclerc has worked with the dealer network to improve customer satisfaction.
"We don't work with us on our side and the network on the other," says Leclerc. "We're partners; it's what we have developed together in the past two years with one objective: to improve the customer experience that we can have for each of our brands."
That's apparent when you see where the FCA brands sit in our Driver Power customer satisfaction surveys – way ahead of where they were just a few years ago, and ahead of customer expectation. It's also clear that Leclerc has delivered financially.
"It's essential that the national sales company is in a healthy situation in terms of profitability," he tells us. "It reassures us and our network that we can develop and continue to grow in the UK."
Leclerc's instant impact hasn't gone unnoticed at FCA's HQ in Turin. In addition to running FCA in the UK and Ireland, he has just been given Alfa Romeo to run across the whole of Europe, the Middle East and Africa; no small job in itself.
However, his focus on the UK, he promises, will remain undiminished by his new role. And he's quick to talk us through what he views as the potential for all of his brands, starting with Fiat, which has seen a 30 per cent growth across the 500 range.
"That 30 per cent for me is just the beginning," says Leclerc. "We need to continue to focus. On the 500X, we have launched the Sport, which addressed for us a new territory, and we aim to have 20 per cent of our 500X sales focus on the 500X Sport."
Leclerc has higher hopes for the Tipo, too, revealing that a facelift towards the end of this year will hopefully give it a similar boost. Mild hybrids have revived the Panda and 500 ranges, while the world is waiting for the new 500 Electric. At which point Leclerc sits back, smiles and breathes a sigh that hints at how good he thinks that model will be.
Another smile crosses Leclerc's lips when we mention Abarth, although that has its own pressures. "It's a very strong pillar for us because we are, with Italy and Germany, in the top three best sellers of Abarth worldwide," he explains. The big job there, it seems, is to get more people into the cars just to experience Abarth's models.
Partnership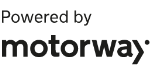 Need to sell your car?
Find your best offer from over 5,000+ dealers. It's that easy.
It's a different story for Jeep, where plug-in versions coming for Renegade should provide another timely boost for FCA and its dealers. But has the all-SUV brand ever fulfilled its potential in the UK?  "We have grown in Jeep," says Leclerc. "So at least we are going in the right direction.
"Can we do more? That's for sure – it's clearly an ambition at the top level. I can tell you, I have already met Christian Meunier, the new CEO of Jeep, several times, and the UK is clearly part of his global plan."
Compass sales have grown, while recent Renegade demand has been strong, and Leclerc is banking on plug-in versions to continue that trajectory. He also describes Wrangler as "a huge opportunity".
Jeep and Alfa share a Leclerc innovation that has helped to get unsure customers over the line – a five-year warranty. "Everybody knows about Jeep and Alfa," says Leclerc. "When we looked at the reason for rejection, one of the reasons, wrongly or rightly, was the confidence in the quality of the product. Of course, we know that our level of product is at the highest quality compared to our competitors.
"But to make sure that customers could reach the same level of confidence, we have decided to implement this five- year warranty. Does it impact sales? I'm not sure that was the purpose. We want the people who are buying our cars to be confident of quality and increasing their level of customer experience. On this, it has definitely been the case."
Leclerc is confident in the product and its point of difference in a crowded market. "With the Giulia and Stelvio, we have definitely the right level of product in terms of quality and dynamics. And what I like is that even with the Stelvio SUV, we succeeded in keeping the DNA of the brand.
"If there's one thing that Alfa Romeo is recognised for, it's design – we have always been renowned as one of the most stylish brands. So now we are combining this with the quality of product, so I think we have the right foundation."
There's also something new coming to Alfa to celebrate its 110th birthday. "The Giulia GTA is a strong asset," Leclerc tells us. "It's a way for us to celebrate the 110th anniversary. I can tell you that the enquiries that we have is amazing."
The FCA dealership
Thames Motor Group, Slough
With all that in mind, we head down the road from FCA's UK headquarters in Slough to Thames Motor Group, where the display of Alfas and Jeeps is in an environment the equal of anything from the premium German makes located nearby.
We meet up with Sanjay Sobte, dealer principal for the family-run group. He gives us a clue to how much Leclerc has changed the business so quickly. Apparently, at his first dealer conference, Leclerc took anyone to task who didn't turn up in an FCA product, laying down a marker there and then.
And it's the support for the brands and dealers that has led to improvements, as Sobte explains: "Improvements have been down to a collective effort between HQ and the network – there's more emphasis on getting it right. People have woken up to the fact that, if you look after your customers, they'll come back.
"The biggest shift has been with Alfa Romeo and Jeep, because they are perceived to be premium brands. It's fair to say that we had the premium cars out there before we were premium in everything we did. I think it's taken a couple of years for that to catch up with itself, but now we're getting the true results of the hard work that's gone on."
Improving satisfaction ratings mark that out, which is even more laudable given how customers are changing. "Today's customers are better educated," says Sobte. "They're well read on what they can buy, so you have to be absolutely on point. It's our job to make sure we guide them to the right car for their requirements. We are constantly learning, training and evolving as a business."
Innovation is key, and Sobte is full of praise for five-year warranties. "They've worked fantastically well," he says. "They are the best thing they've done in the past few years."
The innovation won't stop there, with Sobte just as excited as Leclerc about the onslaught of electrification. They're ready for it, and, he tells us, customers will be ready, too.
The FCA Customer
Michael loves his 'stunning' Giulia
While bosses and dealers at FCA offer a unique insight into the brands, speaking with owners provides a grass-roots view of what makes people choose to buy from the companies.
Michael Brooks is on his second Alfa Romeo Giulia in a row, this one a Veloce Ti. He's owned numerous Fiat and Abarth models over the years, including his first car, a Fiat Panda; and he now counts himself as a loyal and happy Giulia owner.
"It's an absolutely stunning car," Michael, from Corby in Northamptonshire, told us. "It's amazing to drive and I don't think it has aged, either. Considering how long it's been out it still looks very modern. Every time I see another one on the road, it really stands out.
"I had my first Veloce for a couple of years and absolutely loved it, but then Alfa released the Veloce Ti, which had a bit more kit. I liked the car so much that I thought I'd change mine for an upgraded model."
Michael has dealt with two Alfa Romeo dealers over the course of his Giulia ownership, and has been impressed with both. "I think the customer service has been very good," he added. "The staff knew all about the car, and all about the options, right down to the minute details."
Click on the links below for more from our Inside Fiat Chrysler Automobiles special...