Jeep Cherokee (2004-2010) review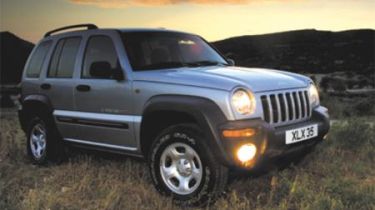 Odd that, in the UK at least, Jeep's iconic Cherokee should live in the shadow of that young upstart Land Rover Freelander. But this is more a reflection of the Freelander's image than any flaws with the very capable Cherokee. Unlike its predecessor, 2001's all-new Jeep sported rounded looks which hark directly back to original war-time models, whose pleasing proportions have not been dimmed by a few year's familiarity. The interior remains funky too, with neat instruments and fine detailing, and crucially offers bags of room. The rear in particular is very comfortable, with a high bench supplying plenty of room for legs, though not at the expense of headroom. Limited models are the pick of the range though, given all that they offer over Sport models for such a small price increase.
The 3.7-litre V6 is a glorious engine but staggeringly thirsty, while the 2.4-litre's not much better and far less refined. This makes the CRD units the pick of the range, the 2.8-litre in particular. It comes with a smooth-shifting five-speed auto 'box, which is preferable to the 2.5-litre's clunky manual. Both are strong engines, are refined and offer decent economy. The Cherokee drives well too, with good on-road composure and ride, while handling's accurate so long as you compensate for lifeless steering. Off-road brilliance caps a good show, which shames the Freelander in the pricing stakes.
Engines, performance and drive
0
MPG, CO2 and Running Costs
0
Interior, design and technology
0
Practicality, comfort and boot space
0
Next Steps
Which Is Best
Cheapest
Name

3.0 CRD Trailhawk 5dr Auto

Gearbox type

Auto

Price

£50,380
Most Economical
Name

3.0 CRD Trailhawk 5dr Auto

Gearbox type

Auto

Price

£50,380
Fastest
Name

3.0 CRD Trailhawk 5dr Auto

Gearbox type

Auto

Price

£50,380