Kia celebrates 30th anniversary in Britain
Kia has changed a lot in the past 30 years, going from budget car brand to becoming a rival to some established premium brands - how have they done it?
The life of a large, multinational car company is frequently a complex, varied narrative tied up with global politics and history, and Korean giant Kia is no exception. Starting out in 1944 as a bicycle manufacturer called Kyungsung Precision Industry, the company changed its name to Kia Industries in 1952, at which point it started making motorcycles, trucks and eventually cars.
The firm has faced some major challenges in its time, being forced to stop car production by a military dictator in the early 1980s, for example, and even filing for bankruptcy in 1997 before being rescued by its current parent company, Hyundai, the following year.
In 1991, when Kia arrived in the UK as a budget brand, the company sold just 1,786 cars. In 2019 – the last full year unaffected by Covid – 97,323 Kias found homes in the UK.
In celebration of the 30th anniversary of Kia's UK launch and its achievements in that time, we climbed behind the wheel of a selection of the brand's old and new models to see exactly how far it has come.
Kia Pride vs Kia Picanto
Given the gargantuan size of its research and development division today, it's odd to think that the first Kia sold in the UK wasn't really a Kia. The Pride was an affordable supermini that was also sold as the Mazda 121 and the Ford Festiva in various markets across the globe.
Kia recently updated its logo to a new, more premium-looking design – for many years previously it had simply been the word Kia inside an oval. But the Pride sports an even earlier badge, which depicts the 'K' of Kia as a chimney with fumes pouring out of it. This was meant to bring connotations of industry, but viewed today in light of climate change and the car industry's push towards electrification, it further emphasises the progress that the Korean brand has made in the last 30 years.
Another wonderful bit of progress made in that time has been the introduction of power steering as a standard feature – the first thing you notice when you set off in a Pride in 2021 is how, at low speed, you really have a fight on your hands to get this tiny car to go where you want.
Get up to a reasonable pace – something that takes a while – and that issue subsides, but is replaced by a marked amount of wind and road noise, as well as a fair racket from the 60bhp 1.3-litre petrol engine.
Something must be said in the Pride's favour, however: once you get a feel for it, hustling along a rural road at 50mph is properly fun, and its simple, honest nature can't help but raise a smile, even with that weighty steering wheel in your hands.
We parked the Pride next to its modern-day equivalent – the Kia Picanto X-Line. What's fascinating is that even though the latter car is three decades newer and designed to have crossover styling that makes it look bigger than it is, it's actually 20mm shorter than the Pride, just 20mm wider and only 40mm taller.
Partnership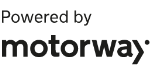 Need to sell your car?
Find your best offer from over 5,000+ dealers. It's that easy.
Despite having similar footprints, the driving experience of the Picanto when compared with the Pride couldn't be more different. Whereas the new car doesn't have the same sense of back-to-basics fun as its predecessor, it's infinitely easier to live with. The steering is light and effortless, and the entire car feels unbelievably refined in comparison with the Pride. Structural and technological improvements mean that if we had an accident, we'd much rather be in the newer model, too.
Yet while the Picanto's cabin is light years ahead of the Pride's, it only has an extra 6bhp under the bonnet. It weighs 153kg more, too, so the new car actually takes 14.1 seconds to accelerate from 0-60mph, a considerable 2.3 seconds longer than the Pride. But for the refinement, tech and safety features you get in exchange for this performance deficit, it's clear which of these cars is more advanced.
Kia Cee'd Mk1 vs Kia Soul EV
Launched in 2007, the first-generation Kia Cee'd found itself in the incredibly competitive family hatchback segment, ruled by the likes of the Volkswagen Golf and Ford Focus. The Kia put up a good enough fight, though, spawning two more generations after it, the most recent of which is currently offered as a hatchback, Sportswagon and Proceed estates, and as the high-riding XCeed crossover, all of which have wisely now dropped the apostrophe from their name.
It's fair to say the original Cee'd we tried on our day with Kia had been well used; the odometer read 229,290 miles when we were handed the keys.
Incredibly, however, one wouldn't have guessed the mileage to be anywhere near that high from driving impressions alone. The Cee'd didn't look particularly presentable, with plenty of wear inside and out, but it was far from unpleasant to be behind the wheel.
Most striking of all was the 1.6-litre diesel engine, which still felt sweet and had a good amount of low-end torque. We would even wager that most of its original 113bhp was still there.
We could have sampled the latest Ceed to see where progress has been made, but the Soul EV arguably demonstrates changes within both Kia and the wider industry better. And while it's unfair to compare the switchgear or finish in a brand-new model with a car that's done the equivalent of nine laps of the globe, the power and instant torque from the Soul's motor and batteries are simply on another level.
Plus, despite the EV's extra 390kg mass compared with the Cee'd, it still feels incredibly easy to drive by comparison. That light steering Kia has fitted to many of its new cars isn't the most engaging, but it certainly makes for a relaxing drive.
Kia Sorento Mk1 vs Kia Sorento Mk4
Comparing the original Kia Sorento to the most recent model reveals a host of differences, but also a comparable number of similarities. The first-generation car doesn't feel spartan – the cabin quality is pretty decent, with switchgear that would have been standard fare at the time in 2008, when the post-facelift model we drove was sold.
To drive, however, the Sorento Mk1 can best be described as feeling like a boat. The ride is far too soft, almost to the point of being nausea-inducing, and there's really very little feedback of any sort. Whereas SUVs are at an incredible height of popularity today, it's hard to see why anyone who needed a large family car 13 years ago would have bought one of these over a similarly priced estate.
The new Sorento is a fair bit larger than its ancestor – a whole 220mm longer, in fact – but from behind the wheel it feels more compact. Again, the level of refinement is as improved as one would expect from the time that has passed between the two cars.
One area worth highlighting here is what's under the bonnet of these cars. The Sorento Mk1 we tested had a 2.5-litre diesel engine, producing 168bhp and with an NEDC CO2 figure of 209g/km. The Mk4, meanwhile, makes 226bhp from a 1.6-litre petrol-electric hybrid powertrain – its WLTP CO2 figure is 169g/km.
Clearly, a smaller engine with an electric element producing more power in a cleaner, more efficient way is an excellent indicator of the progress Kia has made.
How things have changed, according to the boss...
Paul Philpott joined Kia in 2007 and has worked for the firm in both the UK and Europe, and is president and CEO of Kia UK & Ireland. He says the last 14 years of Kia have been "typified by a real change in strategy, with a clear, growing emphasis on growing as a global brand rather than a South Korean brand that was exporting to other markets". The 1bn Euro investment in a Slovakian production facility that opened in 2007 was emblematic of that intent.
Philpott also explained how there had been a "fundamental recognition" that Kia needed a face for its products, resulting in the creation of a design language across the brand.
"During that decade [2000s], we got our quality right," said Philpott. "We went from a position of being perhaps a budget brand with low quality to really focusing on quality and being able to back that up with a manufacturer's seven-year warranty."
Kia's engineering has now "caught up" with its design, Philpott continued, claiming the brand still represents "fantastic value" despite its prices rising "significantly".
"From Pride to EV6, that is an enormous leap in just 30 years, and many of our competitors have been selling cars in the UK for well over 100 years."
Kia isn't the only manfacturer celebrating an anniversary, Suzuki is celebrating its centenary here...