Mitsubishi L200 Barbarian X: long-term test review
Third report: Does our Mitsubishi L200 pick-up live up to its predecessors?
Verdict
I've not yet fully gelled with the L200. There are many things I like, including the standard technology, but the lacklustre engine hasn't brought a benefit in economy, and the ride is bouncy.
Mileage: 4,063
Economy: 26.3mpg
The point of long-term tests is to offer an idea of what cars are like to live with over a long period, rather than how they perform against the stopwatch or in a road tester's hands for a week or so.
That's why, at some point, you need to decide whether this is a vehicle you'd like on your drive permanently.
I've been running pick-ups and large SUVs since 2016, when I took delivery of the previous-generation L200, and none of my test cars since has eclipsed it. I had hopes that the new L200 might be able to oust it from the top of the pile, but the jury's out.
Its time with me has not been helped by being barely used for two months, but I've notched up 4,000 miles in it now, mainly on lengthy trips to circuits around the UK with one of my track cars on a trailer. 
And still I can't make my mind up about this sixth-generation L200.
On the positive side I love the looks and the Sunflare Orange colour, which takes it a good step away from its commercial roots. It's no longer the ugly duckling pick-up.
The cabin is well specified, too, with (essential for me) Apple CarPlay, and heated steering wheel and seats. Plus the spring-assisted, soft opening tailgate makes life so much easier when loading heavy items such as tool bags and wheels in to the bed. 
There's no getting away from the fact this is a big vehicle, so the excellent bird's eye- view camera is a big asset. I've been using the option to 'see' down the passenger side of the car and I like how easily it is accessed through the steering wheel controls. 
I also like the gearshift paddles as I flick the transmission down a gear or two on long descents with the trailer behind. 
The load capacity is impressive, and the area behind the rear seat for everything from jackets to carrier bags is great, too.
I'm pleased to report the minor niggles we had with the fuel flap and the tailgate lock have been resolved with lubrication.
So why am I unsure about the L200? Well, there are niggles with the collision-mitigation system, which triggers too easily, and the hard-top's lock doesn't feel as secure as I'd like. However, my main doubts concern the drivetrain and suspension.
This latest L200 got a new engine design to improve emissions, but this has between 20bhp and 30bhp less than many of its main rivals. The more I drive it, particularly when towing, the more I miss the extra power. 
Where previous pick-ups have tackled hills and the like with relative ease, the L200 seems to be working hard. Joining fast-moving traffic and getting up to speed is a noisy, full-throttle business. 
Partnership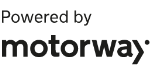 Need to sell your car?
Find your best offer from over 5,000+ dealers. It's that easy.
The task is not helped by the L200's automatic gearbox. Although it's smooth to change, it's slow-witted off the mark, taking what seems an age to move before lurching forward as it hooks up. The stop- start system also appears to activate at inopportune moments, further delaying the truck getting away from a standstill.
The power loss has not been economy's gain because I'm getting 26-27mpg. As always, this is compromised by towing but we've seen little improvement without the trailer. This could be down to the less-powerful engine having to work harder.
Then there's the ride, which has little compliance, particularly when there's nothing in the load bed. Pick-ups are not known for their smooth ride, especially when unladen, but this Mitsubishi sometimes crosses the line of what's tolerable. The extra payload that has been added over the previous generation is undeniably handy for staying above the key 1,000kg commercial vehicle tax break when adding accessories, but there's a price to pay in ride comfort.
I'm not giving up on the L200, though. I've a busy few months ahead, so there's plenty of chance for it to endear itself a little more.
Mitsubishi L200 - second report
The L200 is proving capable, but the ride can be a challenge, and fuel consumption is not as good as we'd hoped. However, the damped tailgate and multimedia set-up are proving their worth.
Mileage: 2,020
Economy: 27.2mpg
I generally dread visiting my mother-in-law. Not because she's like someone from an old Les Dawson joke or she thinks I'm not good enough for her daughter – although she'd be right if she did. No, my reluctance to visit her is totally down to the journey from my home near Cambridge to her flat in West London.
The M11 can have its moments but is usually okay, then you have to run the gauntlet of the North Circular or the M25.
We usually allow two hours for the trip, yet it can easily take three, with much of the time spent in grinding, stop-start traffic. But I was looking forward to the latest visit on VE Day. Not just because my wife could top up the freezer with meals for her mother, who is now quite a frail 92, but also because it would be the first time I'd driven more than a couple of miles to the supermarket in the L200 since the end of March.
It was good to get out, and the lack of traffic due to the lockdown made the trip a pleasure; the journey was done in a barely credible one hour and 20 minutes.
Freezer filled and, via a short detour to my equally aged mother on a similar food delivery mission, it took a near identical time to get home. Mission accomplished.
To make the trip, I had to fill up and saw it was two months since I'd last done it. I don't think I've ever gone that long between fills in my daily driver. Fuel consumption in the L200 is just over 27mpg, and for once that is not skewed by towing my track cars. 
I had hoped for more given the onboard computer often shows economy in the low 30s. I also expected better from a new design with 30bhp or so less than many rivals. Things may improve as the miles rack up and the motor loosens up. It seems a little less harsh than before, but it's still hardly refined.
The trip to the pumps saw a repeat of the fuel flap failing to open when the release by the driver's foot was pulled. Fortunately, my wife was able to pull the lever as I pushed on the flap. It needs investigating since I don't want to get caught out when I'm alone. I'm really not a fan of the system because I still forget to release the flap when I go to the passenger-side filler. I'd prefer a door that works with the central locking system.
I mentioned my concern over the security of the pick-up bed in Issue 1,626, but right now I'd be quite happy if some criminal cleaned it out, because even more test samples and unwanted kit have gone in there since my previous report. 
The load bed is big, but I'm running out of space as I'm getting to the end of my garage clear out. Happily, the extra weight helps settle the L200's ride, particularly on the motorway, but on the capital's rough streets it remains a trial. There doesn't seem to be much compliance in the suspension, which reacts to every bump or dip, and there's also a rattling from the rear seat. 
Still, the 130-mile round trip confirmed our L200's cabin is a comfortable place to be. The air conditioning coped easily with the VE Day heat, the seats were comfortable, and the infotainment system proved easy to use, with Apple CarPlay providing us with both directions and entertainment. 
The steering is slow so it requires plenty of arm-twirling when parking, but it is well weighted and needs little effort on the move – which is exactly where I want to be, and preferably towing my Caterham or Lotus Elise to a race track. I know that the L200 will be more than up to the job, and I'm keen to see how it changes as the miles go on.
Mitsubishi L200 - first report
It's early days yet for the L200. However, there's already a lot to like, and we're keen to see how it fares on longer trips. The comfy cabin and plentiful standard kit show promise, though. 
Mileage: 1,673
Economy: 27.1mpg
There was an odd sense of 'the same but different' when I collected my new Mitsubishi L200 from a local dealer – EMG in Duxford, Cambridgeshire.
I'd come to know the dealership quite well when I ran previous versions of the L200. But there have been big changes at the site, with new ownership, and revamped showroom and workshop facilities, making it one of the biggest Mitsubishi dealers in the UK.
There was a similar feeling when general manager Mark Sturgess took me through the new truck's features. Yes, there are signs of the previous generation, particularly on the inside, but plenty has changed too.
Our top-spec Barbarian X model's cabin is a pleasant place to be, with leather and Alcantara trim, plus plenty of tech. Two USB slots are a neat touch and both have enough power to keep my iPhone charged while using a sat-nav app and playing music. 
Safety features include forward collision mitigation (which annoyingly kicks in a fair bit around town), blind-spot warning, rear traffic alert and a misacceleration mitigation system. We've rarely troubled these, but the heated seats have been on almost the whole time, as has the heated steering wheel. It's really welcome on a cold day, but we'd prefer it if the whole wheel was heated rather than just the '10 to two' positions. The heating is also on a timer, which is a nuisance, although it does stay on for a while.
I live at the end of a tight cul-de-sac, and that means some nifty manoeuvring to get the L200 parked. There's not much steering lock, but the rack is slow, so there's plenty of wheel-twirling to get it from lock to lock – and it could do with a touch more assistance at low speeds. The 360-degree camera is a welcome addition, though, especially as you can switch it to show the passenger-side kerb.
Elsewhere, Mitsubishi has redesigned the seats with better side bolsters, but they are still pretty close to the floor both in the back and front, making for a slightly awkward driving position. Storage for larger items is limited in the front, too, so I've made full use of the space behind the rear seats, which is easily accessed with a release strap. 
The biggest changes to the L200 are outside, and I really like the new look, particularly in this Sunflare Orange (a £515 option). It looks contemporary and not the odd one out in the pick-up market. With my weekends filled with taking cars to tracks, I'm loving the damped tailgate, which makes accessing the rear a breeze.
It also means the heavy tailgate is easily manageable one-handed. We've gone for the Adventurer III hard-top (£1,735) which makes the L200 more like an SUV. But the top isn't part of the central locking system – a common complaint with this type of cover – so it needs opening manually, and that's not always easy because the key can get stuck in the lock. The cover also leaks a bit when cleaned with a power washer, although both problems are solved with the Professional hard-top Mitsubishi makes for the L200.
The truck has only been with us for a few weeks, but it has already been loaded with spares and towed my trailer and track car, which put the new 148bhp diesel to the test. While economy and emissions are improved, rivals boast 20-30bhp more, and I've noticed a lack of grunt when overtaking or climbing hills with a trailer. It does the job, but it's not as effortless as more powerful rivals. 
Fuel economy is hurt by towing, but even with that included I'm getting 27.1mpg, and I'm seeing 30-plus mpg on the dashboard computer on long trips. The new six-speed auto is smooth but not particularly alert, even when changing gear manually.
Mitsubishi has also reworked the suspension to give a higher payload – now up to 1,080kg – and a gross train weight of up to 6,155kg. It's great when loaded, but the ride is definitely firm. The truck shudders over big potholes, and poor roads can be a trial – although motorway cruising is fine.
| | |
| --- | --- |
| Model: | Mitsubishi L200 Barbarian X Auto |
| On fleet since: | Feb-20 |
| Price new: | £38,640 |
| Engine: | 2.2-litre 4cyl turbodiesel, 148bhp  |
| CO2/tax: | 206g/km/£260 |
| Options: | Hard-top (£1,735), towbar (£682), metallic paint (£515), bed liner (£252) |
| Insurance: | N/A |
| Mileage/mpg: | 4,063/26.3mpg |
| Any problems? | None so far |
*Insurance quote from AA (0800 107 0680) for a 42-year-old in Banbury, Oxon, with three points.