New Mazda MX-5 2018 facelift review
The Mazda MX-5 has been given a series of updates, but the headline stat is the arrival of a new 181bhp 2.0-litre engine
Find your Mazda MX-5
Offers from our trusted partners on this car and its predecessors...
Or are you looking to sell your car?
Advertisement
You won't be able to spot a 2019 Mazda MX-5 from a 2015-2018 one because in Mazda's typical unassuming style the new car wears its improvements beneath the skin. While the changes to the interior fall a little wide of the mark they do nothing to detract from the original fourth-generation car's charm. The big star, however, is the new 2.0-litre engine – it's fizzy and frantic in a way the old 2.0-litre never was and is a perfect partner to the cracking 1.5-litre version. It's the engine the MX-5 should have had all along.
There have been just four generations of the Mazda MX-5 in the roadster's near 30-year life. Mazda only updates the two-seater when it's strictly necessary, which is exactly why this revised 2019 MX-5 looks exactly how it did when the fourth generation car launched in 2015. Apart from a tiny little camera stuck on the rear bumper it's no different on the outside. 
In typical Mazda style the modifications are beneath the bodywork and most have been brought in as a result of customer feedback. So the flimsy cupholders – that can be attached to the centre console either by the passenger's knee or behind both occupants – are now stronger. There's now a reversing camera to help with parking (it's standard on a new range-topping trim level called GT Sport Nav+) while Apple CarPlay and Android Auto have been fitted. There's even a new brown roof option for the Convertible model giving a more sophisticated look to the traditional looking sports car.
If that wasn't enough there are a few other practical touches such as seats and doors that have a smoother reclining and opening action, and a telescopic steering column that can, for the first time in the fourth-gen car, be adjusted for both rake and reach. The outgoing MX-5 was a tall driver's worst friend as the wheel could only be tweaked for rake, but this new car has 30mm of reach adjustment.
Perhaps surprisingly by Mazda's standards the changes are mostly unsuccessful. The new tougher cupholders seem as delicate as before and the seat and door's smoother operation are impossible to feel. Meanwhile the reversing camera is both grainy and has a fish-eye type of lens meaning it's a tad difficult to use; ironic really as a reversing camera in such a small sports car seems pointless anyway. 
Worse still European buyers do indeed get Apple CarPlay and Android Auto but in the UK it's a £350 dealer-fit option, and that classy chocolate coloured cloth roof isn't offered here either. But Brits can take some comfort knowing that there's a high chance these features will appear on future special editions that are so beloved of die-hard MX-5 fans. 
The MX-5's arsenal of safety equipment has been updated no matter which country you live in, though. A front and rear Advanced Smart City Brake Support has been added, as has traffic sign recognition and driver attention alert. The model range is the same as before – albeit with a '+' added to denote the MX-5 is now WLTP compliant – so there's an entry-level SE+, mid-range SE-L Nav+, Sport Nav+ and a new GT Sport Nav+ trim.
Partnership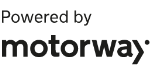 Need to sell your car?
Find your best offer from over 5,000+ dealers. It's that easy.
The RF targa-style hardtop MX-5 carries on being offered in every trim level bar the SE+ and only comes with a 2.0-litre with a manual or automatic gearbox. With the addition of the new GT Sport Nav+, MX-5 prices now top out at a rather alarming £29,195.
But while some of those changes are for the better and others less so, the big news is that the MX-5 is now more powerful, silencing critics who moaned the car was too power deficient and consequently a bit limp wristed. A totally new engine has replaced the outgoing MX-5's 158bhp 2.0-litre and it now packs 181bhp, an extra 5Nm of torque and a rev range expanded to 7,500rpm – up from 6,800rpm in the old car. At a stroke the new MX-5 2.0-litre puts its more flamboyant sister car – the Abarth 124 Spider – into the shade and finally gives the MX-5 the engine it should have had all along.
That extra power comes from a wide range of improvements including a larger intake manifold, increased injection pressure and a new exhaust system that not only expels air more quickly but also gives a sportier exhaust note. Stop-start debuts too and Mazda has also carried over a few of the 2.0-litre's improvements to the 1.5 resulting in an extra 1bhp and 2Nm of torque.
Climb into the new MX-5 and the more adjustable steering column is immediately obvious as it gives a more comfortable seating position whether you're small or tall. Fire up the engine and initially there's very little difference between the old and new 2.0-litre, but step things up a gear and the new motor's qualities start to shine.
Mazda claims a 0.8-second improvement to the 0-62mph sprint time (now a pretty impressive 6.5 seconds) in the Convertible, 0.6 seconds in the RF and 0.5 seconds if you opt for the automatic, but in truth the new engine doesn't feel enormously quicker. 
Thanks to that extra 700rpm, the MX-5 shoots up to the red line in manner similar to the fizzy 1.5 which means there's far more enthusiasm and zest than in the old 2.0-litre. And as it's naturally aspirated, the revs build steadily and there's even a raucous four-cylinder howl reminiscent, oh so very slightly, of a Honda S2000. It doesn't feel noticeably faster but by gum does it feel so much more fun and alive.
The 2.0-litre still costs an extra £1,500 over the cracking little 1.5 but while in the old car the smaller engine was the star, the gap is far narrower this time around to the point where the 2.0-litre could be classed as the better engine. It's now as punchy and keen to be taken by the scruff of the neck as the 1.5 but has added refinement, especially when overtaking as changing down a couple of gears isn't always necessary – the engine gives enough clout so you can stay in a high gear and still overtake with ease. 
Aside from the fabulous new engine Mazda has left the MX-5 untouched – and it's all the better for it. There's still the deliciously crisp and nicely weighted steering, perfectly positioned pedals, snappy six-speed manual gearbox and gorgeously nimble chassis. And despite more power and excitement, your trouser pocket isn't dented either – the 2.0-litre Convertible will return just shy of 41mpg and it's only an extra £300 over the old 2.0-litre. 
The pick of the range remains the SE-L+ with its limited slip differential, heated seats and seven-inch touchscreen, but for extra £2,500 there's the Sport Nav+ with its sports suspension, Bilstein dampers, strut brace and extra luxuries like leather seats, BOSE stereo system and all the latest 2019 safety kit. Given all that, the price jump isn't too much to stomach.