Caterham 170R vs Mazda MX-5: 2022 group test review
We try the Caterham 170R and Mazda MX-5 in the midst of winter to see which is the best lightweight sports car
The past two years have been extremely difficult for all of us. Restrictions put in place to keep us safe during the pandemic have prevented us from travelling where we want, meeting the people we'd like, or simply having fun the way we used to. 
If it feels like you need some sort of release, it's probably deserved. And if you're a petrolhead, then the chances are that you've considered trying a track day. If you've saved on fares during lockdown then you might have some cash to put towards something sporty and fun. Fortunately, a modest budget certainly doesn't mean you have to settle for less excitement. 
Few brands have managed to so consistently offer up the E-word over the last few decades as Caterham. Even the 170R tested here, the entry point to the firm's range, promises the sort of driver involvement that most brands can only dream of providing. 
While the Caterham looks like it's from a bygone era, this version is brand new. The Mazda MX-5, by contrast, has existed in its fourth-generation guise since 2015 – albeit with updates since.
Both cars offer those looking to let their hair down – or let it get messed up in the wind – an affordable route into the world of sports cars. But which is best? We tested them on the road and on a track to find out.
Caterham 170R
| | |
| --- | --- |
|   | Caterham Seven 660cc turbo 170R |
| Price:  | £26,385 (£23,990 in kit form) |
| Engine:  | 660cc 3cyl turbo, 84bhp  |
| 0-60mph:  | 6.9 seconds |
| WLTP economy:  | 58.3mpg/12.8mpl  |
| CO2:  | 109g/km   |
| Annual road tax:  | £155 |
The entry point to the Caterham Seven range comes in at similar money to an everyday compact crossover: £22,990. That figure is for the car delivered in kit form to build yourself; on the road, it costs £26,385. The R pack adds £1,000 to that figure, and after options the car seen here totals £34,000.
Design & engineering
Ever since Caterham bought the rights from Lotus to build the Seven, the tiny British sports car maker has made incremental improvements to the formula. In the case of the engines, the original Lotus twin cam made way for Ford, Vauxhall and Rover K-Series units offered in varying states of tune to cater for anyone from the amateur track driver to the professional racer. 
Now the range tops out with 2.0-litre Ford Duratec engines, but the entry-level model has gone much more left-field. The 170 is powered by a 660cc engine derived from a Japanese-market "kei" city car. 
The 170 is available in two variants. There's the road-biased S pack, with leather seats and seatbelts, a full windscreen and roof. Then there's the R version driven here. It loses the windscreen in favour of an aeroscreen, but that isn't fitted in these pictures.
Caterham's entire ethos has always focused on minimal kerbweights, and here it's taken to the extreme. When fitted with that aero screen, the total is just 440kg, making it the lightest Caterham Seven ever sold from the factory. That 170 moniker, relating to the car's power-to-weight ratio, is conservative; here, the figure is 191bhp per tonne. The wheels measure just 14 inches – tiny by modern standards – and are wrapped in skinny Avon ZT7 tyres.
Partnership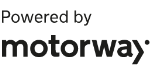 Need to sell your car?
Find your best offer from over 5,000+ dealers. It's that easy.
Driving
One thing Caterham has always understood is that sports cars are about far more than just specs. What matters most are the sensations that they feed back to the driver. Here, the Seven puts a smile on your face like little else on the road.
Very rarely has 84bhp offered up so much fun on four wheels. The tiny three-cylinder unit has bags of character. From the second you thumb the red starter button, you're greeted by a buzzing, vibrating onslaught. Accelerate away, and the thrum turns into a growl, almost cancelled out by a riot of whistles and pops from the turbo and ancillaries. It's not obnoxiously loud like some performance cars, but with no sound deadening – indeed, barely a roof – it's possible to hear all of the mechanical parts teaming up to create a unique and quirky soundtrack. 
With so little weight to move, performance is very sprightly. The engine is low on grunt until the turbo wakes up at around 2,000rpm, but from there it pulls strongly. The gearing is very short, so you can make full use of the brilliant five-speed gearbox, which is almost as precise as the steering. 
Barely a flick of the wrist nudges the Seven in the direction you choose. There's no power assistance, but the steering is precise and loaded with feel. It's light, too, which, combined with the Seven's brilliant visibility, makes it easy to drive at low speeds. Perhaps most surprising of all is the ride. While the car can get thrown around by larger bumps, for the most part it's more forgiving than a hot hatch – if a little busier than the Mazda.
Practicality
Part of the challenge with a Caterham is getting into it in the first place. Fold back the featherweight doors, and even the most agile and flexible adults will find it tricky to manoeuvre themselves through the narrow opening and into the barely padded sports seats. 
It's even harder to get in or out if the chair is positioned forwards, because the side bolsters then interfere with the door fixings, so you can't get your fingers in to remove it. Moving the seat on its slider is tricky because the chassis rail below is almost touching the adjustment bar. A removable steering wheel helps with access, though.
Getting in is much easier without the roof and doors in place, and both are fully removable. Taking the doors off is barely a second's work; a pair of pins lift out of guides on the side of the windscreen, and when removed, the roof can fit into a modest storage space at the back. Otherwise there's room for a soft weekend bag. 
There isn't any room to store the doors, but unless you're driving with a full-face helmet, we'd keep them on to stop the severe wind buffeting. Our car was also fitted with four-point harnesses. They're brilliant for holding you in place on track, but if you'll be driving regularly on the road, they're quite an effort to constantly remove and re-fasten.
Ownership
The Caterham's concessions to safety and security are much more "route one" than those of the MX-5. An optional, sturdier track-day roll bar offers more protection in case the worst happens, while the four-point harnesses are more secure than a standard three-point seatbelt. The Seven has an immobiliser, while an optional battery master switch and the removable steering wheel make it easy to deter any opportunists if you leave your car parked unattended.
Running costs
Carrying a bare minimum of mass around from day to day doesn't just benefit the Caterham's performance, but its efficiency, too. Combined with that tiny engine, the 170R is quoted at a remarkable WLTP figure of 58.3mpg and CO2 emissions of just 109g/km. 
A mixture of hard track driving and sensible road driving over two days saw us use little more than a quarter of its 36-litre tank. Its weight means it'll be very kind on its tyres and brakes, even with hard track use, so it's a very low-cost performance car. The Mazda also impresses; an official 40.9mpg seems entirely achievable in mixed driving.
Testers' notes
"It's not just the 170R's engine that has a link to Japan's kei cars. The Caterham's tiny dimensions mean it qualifies for the Japanese city car rules, too"
Mazda MX-5
| | |
| --- | --- |
|   | Mazda MX-5 Skyactiv-G 2.0 Sport Tech |
| Price:  | £28,970 |
| Engine:  | 2.0-litre 4cyl, 181bhp  |
| 0-62mph: | 6.5 seconds |
| WLTP economy:  | 40.9mpg/9.0mpl  |
| CO2:  | 155g/km   |
| Annual road tax:  | £155 |
The world's best-selling sports car faces off against one of the purest, but can the MX-5 hold its own against such a thrilling machine?
Here it's tested in Sport Tech trim which, once the cost of the striking Soul Red paint is added (an £800 option), weighs in at £29,780.
Design & engineering
While the Caterham's design can be clearly traced back to a decades-old Lotus design, the Mazda's lineage is merely inspired by an old Hethel classic instead. The Mk1 MX-5 of 1989 borrowed its ethos of a simple, small, lightweight drop top – not to mention many of its styling cues – from the Elan of the mid-sixties. Through each of the three subsequent generations it has become more modern, more efficient and safer, but it still manages to cling onto the same brief. 
As with the Caterham, there's an engine at the front that powers the rear wheels. The Mazda's unit is almost precisely three times larger, at 1,998cc, but it goes without a turbo. Power stands at 181bhp and 205Nm of torque – more than the Caterham, but then, it has 687kg more weight to move around. The engine is linked to a six-speed manual gearbox – one more ratio than in the Caterham. Lower down the range, the MX-5 is also available with a less potent, but very keen and revvy, 130bhp 1.5-litre unit. 
The suspension consists of double wishbones all round, with lots of aluminium in its construction to help save weight. The 2.0-litre models have uprated Bilstein dampers as standard, while at the rear a limited-slip differential ensures that power can be deployed to the road as effectively as possible. 
Driving
In contrast to many performance-oriented cars on sale, Mazda hasn't gone for uncompromisingly stiff suspension. Its philosophy is that feeling the car's weight transfer through softer springs, and the outer wheels load up through a corner, delivers a more fun driving experience, more of the time. 
For the most part, it's hard to argue with that. Drive the MX-5 on a country road at six or seven-tenths of its capability, and it's possible to build up a smooth, satisfying flow, with the forgiving ride flowing across road imperfections. The body reacts progressively to adjustments of the steering, throttle and brakes, allowing you to alter your line mid-corner without fearing how it might react. 
It's all the better at these speeds, thanks to the excellent control weights. The steering's response is wonderfully judged, the brake pedal feels firm and reassuring, and the six-speed manual gearbox is among the finest to use of any new car on sale.
The engine doesn't have the juvenile drama of the Caterham's three-pot, but the way the MX-5's motor builds power right the way to the red line always gives you the incentive to make the most of what it can offer. The accompanying soundtrack is pleasing, too, even down to the slight whine from the transmission, a clear nod to British sports cars of the past. Against the clock, a 0-62mph time of 6.5 seconds is 0.4 seconds quicker than the 170R, although in reality, the Caterham's minimal inertia, and indeed its lack of refinement, make it feel quicker and more responsive.
Practicality
For such a small car, the MX-5 isn't short of everyday usability. First, there's the boot; at 130 litres, it's enough to carry a small suitcase and a couple of soft bags. 
Fairly low sills mean that getting in and out is easy, and once inside, the cabin is snug, but has plenty of legroom for even tall adults to stretch out, and there's more elbow room than in the Caterham. There's no glovebox, but valuable items can be stored away in a lockable cubby between the seats. There's a small shelf ahead of the gearlever that you can just about squeeze a smartphone on to as well. 
As with the Caterham, the MX-5's roof is manually operated, but this one is an absolute doddle to use. There's just one release lever front and centre that pops off, and then the canvas simply folds back behind the seats and locks into place. It can be done with just one hand and takes seconds.
Ownership
The MX-5 was safety tested by Euro NCAP in 2015, and it achieved a respectable four-star score. Sport Tech trims and upwards feature the likes of blind-spot monitoring and a reversing camera. 
Owners find living with Mazdas similarly agreeable; based on our 2021 Driver Power survey, the Japanese brand took 14th spot overall. That's just above mid-table.
Running costs
By performance-car standards, the MX-5 is fairly affordable to buy. Thanks to strong residual values, it won't be that pricey to own, either. After three years, the Sport Tech model we tested here is predicted to hold on to 56.1 per cent of its original value.
While residual values for the Seven aren't available, a quick look through the classified advertisements shows that the model's popularity remains incredibly strong, even on the used market. Much of the appeal comes from the ability to buy a used car instantly rather than having to wait for eight to nine months for a new model to be built. Indeed, many dealers state that asking prices for second-hand Sevens are barely any less than when they were new. It's a track-day toy, but it also makes a great deal of financial sense.
Mazda offers a three-year service package for the MX-5, which comes to £649. The Caterham's service intervals are much closer,  as frequently as once every three months and 1,000 miles if the car is regularly taken on track. A major annual service for the Seven comes to £425.
Testers' notes 
"Those people looking for a little more security and refinement can opt for the MX-5 RF. It gets an electrically retractable hard-top in place of
Verdict
First place: Mazda MX-5
Once again Mazda has proved that it has nailed the small sports car formula for the masses. Although the Caterham is ultimately more fun to drive, the crucial winning blow that the MX-5 strikes is that, for someone stepping out of a regular family car, it really is no less refined or difficult to live with every single day. It remains a fantastic, yet affordable, sporting all-rounder. 
Second place: Caterham 170R
For 99 per cent of buyers, the Seven will prove to be too impractical, too unrefined and too raw to use as an everyday vehicle. For that final one per cent – or for those who just want to have fun on track – then little else comes close to the 170R's driving experience for the money. Throw in the tiny running costs and it makes for a pragmatic purchase, too.  
Also consider...
New: Hyundai i20 N
Price: £24,995 
Engine: 1.6l 4cyl turbo, 201bhp
If the thought of going topless is just a little too extreme, then the lairiest of the small hot hatches might be a better fit. The Hyundai i20 N Is a snarling, agile, little hooligan of a car that's still great fun on a track, yet benefits from the practicality of five doors, a roomy boot and a solid roof.
Used: Lotus Elise 111S
Price: £26,000 
Engine: 1.8-litre 4cyl, 156bhp
The Seven is derived from a Lotus classic, and these days the Hethel brand offers a more modern track-day option, too. A used second-generation Elise costs similar money to these two sports cars, and combines a stunning chassis and a level of refinement that falls between the two.
Figures
| | | |
| --- | --- | --- |
|   | Mazda MX-5 2.0 Skyactiv-G Sport Tech | Caterham Seven 170R  |
| On the road price/total as tested | £28,970/£29,780 | £26,385/£34,000 |
| Residual value (after 3yrs/36,000) | £16,249/56.1% | N/A |
| Depreciation | £12,721 | N/A |
| Annual tax liability std/higher rate | £2,042/£4,084 | N/A |
| Annual fuel cost (12k/20k miles) | £1,825/£3,041 | £1,280/£2,133 |
| Insurance group/quote/VED | 33/£556/£155 | N/A/£846/£155 |
| Cost of 1st/2nd/3rd service | £649 (3 years) | £425 per year |
| Length/wheelbase | 3,915/2,310mm | 3,180/2,225mm |
| Height/width | 1,225/1,735mm | 1,090/1,470mm |
| Engine | 4cyl in-line/1,998cc | 3cyl in-line/660cc |
| Peak power/revs | 181/7,000 bhp/rpm | 84/6,500 bhp/rpm |
| Peak torque/revs | 205/4,000 Nm/rpm | 116/4,500 Nm/rpm |
| Transmission | 6-speed manual/rwd | 5-speed manual/rwd |
| Fuel tank capacity | 45 litres | 36 litres |
| Boot capacity | 130 litres | N/A |
| Kerbweight | 1,127kg | 440kg |
| Power-to-weight ratio | 161bhp per tonne | 191bhp per tonne |
| Turning circle | 9.4 metres | N/A |
| Basic warranty (miles)/recovery | 3 yrs (60,000)/3 yrs | 1yr (6,000)/N/A |
| Driver Power manufacturer position | 14th | N/A |
| NCAP: Adult/child/ped./assist/stars | 84/80/93/64/4 ('15) | N/A |
| 0-62mph/top speed | 6.5 secs/136mph | 6.9 secs*/105mph |
| WLTP economy/range | 40.9/405 miles | 58.3/462 miles |
| WLTP combined | 9.0mpl | 12.8mpl |
| Claimed CO2/tax bracket | 155g/km/36% | 109g/km/26% |
| Airbags/Isofix/park sensors/camera | Four/yes/rear/yes | No/no/no/no |
| Auto box/lane keep/blindspot/AEB | No/yes/yes/yes | No/no/no/no |
| Climate control/cruise control | Yes/yes | No/no |
| Leather/heated seats | Yes/yes | No/no |
| Met paint/LED lights/keyless entry | £575/yes/yes | £750/£800/no |
| Sat-nav/digital dash | Yes/no | No/no |
| DAB radio/connected services | Yes/yes | No/no |
| Wireless charge/CarPlay/Android Auto | No/yes/yes | No/no/no |