Mercedes leasing deals 2020
The best Mercedes leasing deals on the market now...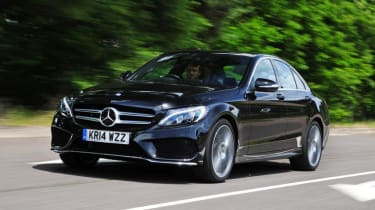 Mercedes has expanded the number leasing deals it offeres in recent times, providing customers with a wide range of hatchbacks, saloons and SUVs to lease. A PCH deal is a great way to bring down the monthly cost of a car, and with a premium brand such as Mercedes, it puts expensive cars within reach of the masses.
For some though, maintaining the option of buying a financed car outright at the end of a contract is worth the extra monthly expenditure. If this is a priority for you, a PCP deal is the way to go...
We've chosen some of the best available Mercedes leasing deals below, including an E-Class for under £390 per month.
Mercedes leasing deals 2020
Mercedes A-Class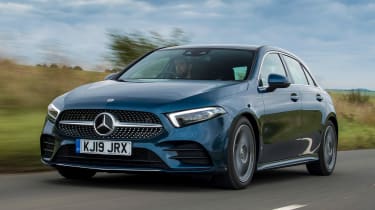 The Mercedes A-Class is by no means the perfect hatch, but its good looks and clever on-board tech make it charming despite its flaws. A base model A 160 Sport can be leased for £199 per month, but an initial rental of almost £4,667 is on the expensive side.
Model: Mercedes A 160 Sport
Monthly payments: £199
Initial rental: £4,667
No. of payments: 47
Annual mileage: 10,000 miles
Excess mileage: 9.6p per mile
Mercedes C-Class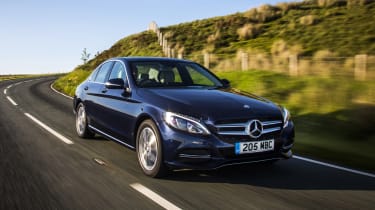 The C-Class finds itself in a competitive sector of the car market, with rivals like the Jaguar XE, Audi A4, BMW 3 Series and Alfa Romeo Giulia for company. However, it sells well consistently, suggesting it is one of the most trusted vehicles on the road. Mercedes offers lots of leasing deals on the C-Class, but the C 200 SE is available for less than £300 per month.
Model:

Mercedes C 200 SE
Monthly payments: £299
Initial rental: £6,745
No. of payments: 47
Annual mileage: 10,000 miles
Excess mileage: 10.8p per mile
Mercedes GLC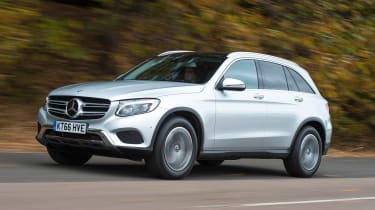 The GLC is Mercedes' rival to the Audi Q5 and BMW X3, and it can boast several strengths in the shape of a high-quality cabin and relatively low running costs. An initial rental figure is quite a hurdle to begin with, but after that monthly payments come in at £349.
Model: Mercedes GLC 220d 4MATIC Sport
Monthly payments: £349
Initial rental: £8,220
No. of payments: 47
Annual mileage: 10,000 miles
Excess mileage: 9.6p
Mercedes E-Class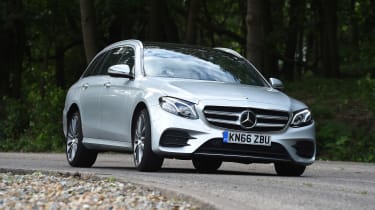 The Mercedes E-Class is one of the best executive cars money can buy, and to drive one away you'll need a fair amount of cash, even on a leasing deal. Mercedes demands an initial rental of £7,319, followed by monthly installments of £389. That takes the total sum to over £25,000 for your four year lease…
Model:

Mercedes E 220d SE

Monthly payments:

£389

Initial rental:

£7,319

No. of payments:

47

Annual mileage:

10,000 miles

Excess mileage:

10.8p
Manufacturer leasing deals
Have you ever leased a car? Let us know what you think of leasing deals in the comments section below...
Read more of our best car recommendations...