Mercedes C-Class (Mk4, 2014-2021) review - What do owners think?
The C-Class has had mixed results in the Driver Power customer satisfaction survey
Find your Mercedes C-Class
Offers from our trusted partners on this car and its predecessors...
Or are you looking to sell your car?
Advertisement
For some owners, the Mercedes C-Class Mk4 has been a bit of a mixed bag. While this generation of C-Class has made its way on to the list of top 75 cars on quite a few occasions, reliability has frequently been cited as one of the worst aspects of the car.
Reliability
Based on our Driver Power customer satisfaction surveys, the Mercedes C-Class Mk4 doesn't have the strongest of reliability records: in the 2021 survey, the car was ranked 71st out of the eligible 75 cars, with owners citing mechanical durability as one of the car's weakest areas. The Mercedes brand itself fared a bit better, with a mid-table ranking of 13th out of 29 manufacturers putting it ahead of Audi and BMW, but behind Lexus, Volvo, Jaguar and Tesla.  
Mercedes C-Class Mk4, W205 owner reviews 
Below you'll find a sample of what Mercedes C-Class owners told the Driver Power survey about their cars...
Driving
"Excellent braking system, I don't drive the car hard but have complete confidence in its ability to keep me out of trouble when needed, for example stopping to avoid an oncoming idiot who was overtaking a car on a blind corner."
"This was one of Mercedes 1st PHEV's, so is more of a modified existing design rather than a vehicle specifically designed as a PHEV and the battery is whatever they could shoehorn into an existing space. It came out at 6.8kwh, so about 14/15 miles max in summer, 7-10 in winter."
"Fabulous performance, amazing fuel economy, super smooth engine/gearbox, absolutely love it."
"It's so comfortable and refined. Very little noise comes through even at motorway speed. Just a great place to spend time driving."
"​​The AMG suspension on this vehicle gives you excellent road holding at speed, however around town the compromise is some crashing into potholes and a rather unsettled ride."
"So Conformable and so easy to drive. I am a Police Driving Instructor  and I have never driven a better car. Believe me, I've put many a vehicle through its paces and the Mercedes C Class comes out tops."
Practicality
"Storage spaces are adequate for everything I want to have access to when driving. The USB and media plugs in the centre armrest/storage box can limit the use of that compartment."
"The size of the boot and boot opening are limited. I knew about this when I bought it and did it anyway as I like the car, but that is a drawback."
"Boot space is adequate once you have tried various ways of packing and that is with the roof up or down. Once you have discovered the best way it is perfectly adequate if not versatile for all purposes."
"In my experience Mercedes always have hard seats (I have had many). Clearly made for heavier members of European society! Quite good for your posture however."
"Very good, supportive seats, I have an old back injury that is aggravated by a poor seating position. No such issues in this car. Only extra I'd really like is ventilated seats, they get very, very hot when parked in the sun."
Partnership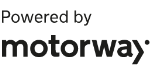 Need to sell your car?
Find your best offer from over 5,000+ dealers. It's that easy.
"It is such a versatile car (I have the estate version) - so can fit 4 adults and luggage easy as well as being a good load carrier when taking rubbish to the local waste disposal site."
Build quality and design
"Probably the best I've seen and experienced. No real hard plastic but just nice quality all round and particularly lovely design."
"6 years on and the car still looks like new with no paint blemishes or rust or any negative points."
Technology and infotainment
"It is useless, sometimes it can't find postcodes, sometimes it takes you to the wrong place, and sometimes takes you on very odd routes. I now use Google Maps to navigate and the Sat Nav for reading speed limits on long journeys."
"Nowhere near as good as Google Maps (even compared to Google Maps in 2015), but even worse, Mercedes wanted £250 to update the maps. I could buy a brand-new Android tablet just for doing sat-nav for less money than that."
"No touch -screen controls on my model. All physical controls are fine. Backlighting behind the speedo and other information could be much brighter. Especially hard to read in bright sunshine."
"There is a 'touch pad' of sorts, by the centre console, and this frankly is a waste of time. Otherwise the layout and functionality of controls and switches, is logical and easy to access."
Costs
"Mercedes dealer charges £200 or thereabouts for a 'diagnostic' on top of the cost of the repair. This is even when it's blindingly obvious what actually needs to be done. Repairs and servicing are not exactly cheap either. (That said, the service is excellent.)"
"Quite expensive, paying monthly for a 3 year service plan until it expired. £35 per month. Was quoted £488 for the 4th service at Merc. Benz. So decided to go independent and paid £287 for a 'B' service."
"Apart from servicing costs all seems good value, even the purchase price compared with similar vehicles."
If you could improve one thing about your car, what would it be? 
"A bigger, more practical boot. But l was well aware of the size before purchasing. In all honesty l could pack more in my SLC43 boot, that was very deceiving and held a lot more if you used the under floor area of the boot. My C300d does not have this benefit"
"Overall performance (handling, ability to turn off traction control, faster acceleration)... basically a C63"
"Reduction in servicing costs and the hourly rate that you pay at franchised dealers."
"The gear selector control should be central, and not on a steering wheel stalk."
"Audio controls; fiddly and touch pad is pointless."
If you've owned a Mercedes C-Class, or any other car, tell us about it in the Driver Power car customer satisfaction survey and help fellow car buyers find the best car for them...