Mercedes GLC review - MPG, CO2 and running costs
The GLC is one of very few cars available with a diesel plug-in hybrid set-up, which is great for efficiency
Find your Mercedes GLC
Offers from our trusted partners on this car and its predecessors...
Or are you looking to sell your car?
Advertisement
Fuel consumption of 51.4 to 52.3mpg consistently means that the Mercedes GLC 220d is an excellent choice for private buyers, especially as it's also the cheapest model in the range. The engine uses mild-hybrid assistance, which means there's a small electric motor that boosts efficiency seamlessly – it's nothing like the true hybrids in the range that can drive on electric power alone.
The GLC 300d is a bit less economical than the 220d, retuning between 47.9 to 49.6mpg according to official figures. This is still decent for a large, heavy family SUV and the engine is a bit more powerful, so might be worth considering. The GLC 300 petrol returns 36.7 to 37.7mpg, so isn't ideal – the plug-in hybrid models are far better suited to short trips, while the diesels are great for long ones, so this model doesn't really excel when it comes to running costs.
There are two plug-in hybrid models available here and they both use the same 31kWh battery and 134bhp electric motor. However the GLC 300e uses a petrol engine to supplement this, while the GLC 300de uses a diesel motor. This is a rare combination as most plug-in hybrid cars use petrol, but it's fantastic for efficiency and those who mix long trips with shorter ones.
Usually plug-in hybrids are pretty rubbish for fuel economy on long trips, as they carry extra weight in batteries and so aren't very economical once battery charge is depleted. The diesel engine in the 300de means that while it's not as efficient as the non-hybrids when the battery is empty, it still should keep bills down on longer trips.
Both plug-in hybrid models have some crazy fuel economy numbers: 706mpg in the diesel and 565mpg in the petrol. These, like all plug-in hybrid official economy numbers, are not a reflection of reality unless you charge religiously and almost never use the combustion engine.
Electric range, battery and charging
Both the GLC 300e and 300de have a range of around 80 miles on electric power only, which is excellent as most PHEVs can't even manage 50 miles. For example, the plug-in Jaguar F-Pace P400e will cover 40 miles at most before its battery is out of juice.
You can charge the Merc's 31kWh battery in two hours and 45 minutes using an 11kW home wallbox or public charging point (it'll take longer on a typical 7kW charger). Driving is quiet and smooth on electric power, so you'll want to use it as much as possible.
The best reason to choose the plug-in models, though, is the company car tax benefits. At the time of writing, a GLC 300d will cost a higher-rate earner well over £8,557 to tax this year, while an equivalent GLC 300de will cost just £1,408. That's a huge difference and over a few years will help to make up the purchase price difference (of about £9,000).
Insurance
Insurance group ratings for the latest GLC start at group 40 for the GLC 220d and go up to around 47 for the top-spec plug-in hybrid 300e. The mid-range diesels fall in between this at around group 44, which is on par with most of its rivals. This is a high rating, as you'd expect of a luxury SUV like this, so expect fairly hefty insurance costs to drive a GLC.
Partnership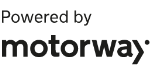 Need to sell your car?
Find your best offer from over 5,000+ dealers. It's that easy.
You can get personalised car insurance quotes fast with our comparison tool powered by Quotezone...
Depreciation
The latest Mercedes GLC should retain around 55 per cent of its list price over three years and 36,000 miles of ownership, with the mild-hybrid petrol GLC 300 projected to hold onto the most value when it comes time to trade-in.
To get an accurate valuation on a specific model check out our valuation tool...