Mercedes S-Class - most comfortable cars
The Mercedes S-Class leads the way for luxury, comfort, refinement and technology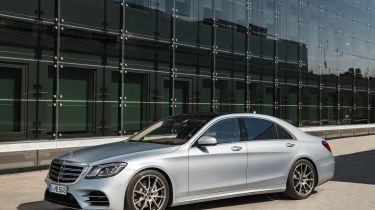 The Mercedes S-Class often previews technology 'regular' cars won't see for decades. Adaptive cruise control, Merc's Comand cabin control system debuted on it, while tech such as double-glazed windows and safety kit such as airbags and three-point seatbelts also appeared first on the S-Class.
• Best executive cars to buy now
There's no faulting the S-Class' engineering pedigree, and this translates into a hugely comfortable car to drive around town or on long trips. High-spec long-wheelbase models deliver plush driving comfort, with air-suspension cushioning the ride and soft seats with massage functions available in the back. The extended wheelbase means there's space to spare for even the tallest of rear-seat occupants, while the standard LED ambient lighting and full suite of entertainment in the back mean you're well looked after.
The current S-Class is nearing the end of its life cycle, but even so it's still a tour de force of luxury. There's a variety of drivetrains available, from simple diesel to complex hybrid and powerhouse AMG variants, but all models deliver the kind of luxury that has made the S-Class a perennial winner of the Best Luxury Car title at the Auto Express New Car Awards.
Most comfortable cars on sale