Bentley Bentayga - most comfortable cars
The Bentley Bentayga might be expensive and inefficient, but it's also one of the best luxury SUVs on sale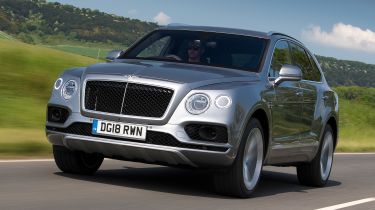 Using the same platform as the Audi Q7 and Porsche Cayenne, the Bentagya builds on VW Group SUV know-how and adds an extra level of luxury and sophistication to make it stand out.
The Bentayga is available with a full-fat 600bhp 6.0-litre W12 that has featured in Audi A8s, Bentley Continentals and VW Phaetons throughout the years. There's also a mid-range V8 and even a hybrid version which will allow for electric-only driving for up to 16 miles.
Thanks to air-suspension, the Bentagya's ride is silky smooth and yet in the corners it still feels composed despite it's 2,440kg kerbweight.
All Bentaygas are able to waft along with a serenity few other SUVs can match but if you have an itchy right foot there's the Bentayga Speed with 626bhp and an almost unbelievable 0-62mph time of 3.9 seconds.
Most comfortable cars on sale