BMW 5 Series - most comfortable cars
Whether cruising along or tackling tight corners, the BMW 5 Series has it all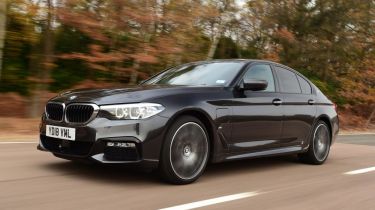 Despite being an executive saloon rather than a fully-fledged limousine, the BMW 5 Series still offers brilliant ride quality that belies its size.
The current 5 Series makes use of tech from its 7 Series bigger brother, including carbon fibre in its construction and plenty of hi-tech gadgets. And another useful feature that's carried over is the 5 Series' ability to carry five people in comfort.
If you choose the adaptive dampers, the ride is almost on a par with the 7 Series and at just a push of a button can switch between motorway cruiser and b-road sports car.
OK, so there's not quite as much space as you'll find in a 7 Series, but rear occupants won't feel short-changed by a lack of head or knee room. And the cabin is still quiet and refined, while BMW offers a similar range of rear-seat entertainment as the 7 Series, too.
Most comfortable cars on sale