Mercedes eSprinter review
The Mercedes eSprinter is a fine battery-powered large van, but it comes up short for range
The Mercedes eSprinter is a large electric van that competes on price, specs and range with the Renault Master ZE, while in Europe it's also a rival for the Volkswagen e-Crafter. The eSprinter is based on the front-wheel-drive version of the current Mercedes Sprinter, but that van's diesel running gear is stripped out and replaced by an electric drivetrain that's shared with the medium-sized Mercedes eVito.
This means that the eSprinter gets a 114bhp electric motor, while the battery is uprated from the eVito's 41kWh pack to a 55kWh version. However, the added size and weight of the eSprinter means that it has a maximum quoted WLTP range of 95 miles, which is roughly the same as you get from an eVito.
Unlike the extensive diesel Sprinter range, the eSprinter comes in a single body style. It's called L2 H2, and means that the van features the mid-length wheelbase and medium roof height. This is because the eSprinter is designed for short last-mile urban deliveries, and this layout provides the optimum balance between size, space and payload weights.
There's 11 cubic metres of space on offer, with a load floor that's 3.4-metres long, which is the same as the diesel L2 H2 van, because the eSprinter's electric running gear is fitted under the existing Sprinter bodyshell. There is a maximum payload of 731kg on offer, although get near this and you'll harm the eSprinter's driving range.
Standard kit is reasonable, since the eSprinter is only offered in mid-spec Progressive trim. There's a spacious three-seat cabin with a steel partition dividing the cab from the cargo area, while kit such as air conditioning, a heated driver's seat, automatic emergency braking, LED interior lighting and a Thatcham category 1 alarm and double locking all comes as standard.
Economy and running costs
As with many other electric vehicle makers, Mercedes focuses on the Total Cost of Ownership (TCO) of the eSprinter, which helps soften the blow of its initial purchase price. It starts at around £52,000 (ex-VAT) for the standard model, although you can upgrade from that version's 20kW charging to 80Kw capacity for around £500 extra, which could be useful to 'future-proof' the van so that it works with faster charging sources as they become more common.
While the initial outlay is high, there are incentives to get you behind the wheel. The Government's Plug-in Van Grant offers up to £6,000 off the list price, while Mercedes Vans offers a free charging point installation, subject to survey, to anyone buying an eSprinter.
Where the TCO sums really add up is with the day-to-day running costs. According to Mercedes, the eSprinter's 95-mile range is good enough for a days' work (it has conducted surveys where it has found that last-mile delivery vehicles tend to average around 65-70 miles in a day), and with an eight-hour charge possible via an AC source, that means the eSprinter can be fully charged overnight for a day's work.
DC charging from 10-80% can be done in 120 minutes if you stick with the standard 20kW on-board charger, but this drops to half an hour if you upgrade to the 80kW on-board charger. The van's charging socket is located in the nose, behind the large three-pointed star on the grille.
Other cost savings can be had in terms of tax, but if you don't need all the space that the eSprinter offers, but still want an electric Mercedes van, then the eVito offers similar performance for around £10k less.
Load space & practicality
The eSprinter's electric running gear has no impact on cargo capacity when you compare it with the standard front-wheel-drive diesel Sprinter. There's a single sliding side door (but no option to add a second door on the other side), and the rear doors open to 270 degrees but can be held at 90 and 180 degrees. When they are fully open they're held against the sides of the van by magnets. Access to the cargo area is great thanks to these wide openings, while the load floor is as low as the front-drive Sprinter's (which means it's slightly lower than that of the rear-drive Sprinter...) and isn't impacted by the battery that's carried under the cargo floor.
While there's just one body style offered, the L2H2 layout has 11 cubic metres of space, and the high-roof layout means you can carry a lot of goods of varying shapes and sizes. The floor is 3,397mm long with 370mm of space under the seats, and there's a 1,412mm width between the wheelarches. Maximum cargo area width is 1,787mm, while the 2,079mm roof height is generous.
Partnership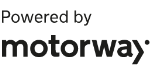 Need to sell your car?
Find your best offer from over 5,000+ dealers. It's that easy.
Mercedes offers a partition with glass if you want to inspect your cargo without opening the doors, while the resin-coated wooden load floor can be replaced by a plastic covering and load securing rails at extra cost.
The latest Mercedes Sprinter is built to cope with a hard working life, and the eSprinter is the same. It comes with a three-year warranty with no mileage limit, while the eSprinter's battery is covered by an eight-year/160,00km warranty. If during this time the battery capacity drops below 70 per cent, you're covered by the guarantee.
In addition, Mercedes dealers are open for long hours to help keep your business moving. The majority are open until midnight, while over a third are open 24/7 for servicing and maintenance. Mercedes also offers Service Care, which you can bundle in with any finance arrangement and covers maintenance of the eSprinter for the duration of your Contract Hire agreement.
Safety kit is great for a large van. Active Brake Assist emergency braking is fitted as standard, as its Attention Assist, which detects when the driver is tired. The electronic stability control system includes Crosswind Assist, while automatic headlights are also included. The eSprinter is electronically limited to 75mph, or can be fitted with 62mph or 50mph limiters if needed. While these are useful for safety, they will also help preserve battery energy.
There's just one driver's airbag as standard, but this is typical of the large van class, and you can add a passenger and side airbags at extra cost. Battery safety is boosted by having the power pack enclosed in a strengthened steel cage that has been extensively tested to prevent damage to the battery in the event of an accident.
While many electric cars offer a surprising turn of performance, the Mercedes eSprinter is nothing special. The modest 114bhp power output and 295Nm of torque are just about enough to let the van keep pace with traffic, and the eSprinter builds speed with purpose from a standstill, rather than sprinting off the line, like its name could suggest.
Still, once you're on the move, the Sprinter is very quiet and refined for a large van. Bumps and lumps send shudders through the body, and they seem louder than they do in the standard Sprinter, but that's because there's no diesel engine noise to compete with the sound. The lack of a gearbox makes life easy, too, so you can just concentrate on driving.
Like the eVito, the eSprinter features four driving modes that adjust the amount of energy recovery that takes place when you're on the move. These are called D-, D, D+ and D++, and the resistance decreases from D- to D++. This feels a little counter-intuitive (we'd have thought a plus sign would indicate added resistance, not less), and you only really use the first two settings when driving. D++ is essentially the same as freewheeling and doesn't plough any energy back into the battery, while at the other end of the scale D- is similar to diesel engine braking. That means there's decent energy recovery, although you can't drive the eSprinter using one pedal.
Big mirrors and a large glass area give a good view out, although some drivers might find the driver's side wing mirror is partially obscured by the join between the window and quarterlight on the driver's door.
The eSprinter's cab is vast, and there's lots of room for three occupants to stretch out. Storage is good, too, with dash-top trays, lots of cupholders, big door bins and under-seat storage for the twin passenger seat. The trays on top of the dashboard can be upgraded to lidded storage, while the high roof body means there's a good sized shelf above the sun visors.
The eSprinter's air vents will look familiar to anyone that's been in a current Mercedes passenger car, but while they're the same design, they are made from harder plastics in keeping with a commercial vehicle. Overall build quality feels good for a work vehicle, with plenty of hard-wearing plastics and functional switchgear. The LED interior lighting adds a bit of an upmarket touch, though.
The standard fabric seats feel comfortable for a day of driving, although wipe-clean artificial leather is available for a small additional outlay, and a comfort seat with armrest and more adjustment is also available.
Now check out our tips & advice page on How to run a zero-emissions van...