Used MG GS review
A full used buyer's guide on the MG GS covering the GS Mk1 (2016-2019)
MG will be celebrating its centenary in 2024, and the fact that it's still here at all is nothing short of a miracle when you consider the twists and turmoil the brand has been through.
For the first six decades of its life, MG was best known for its open-topped sports cars, but by the eighties the marque had become little more than a badge for Austin Rover's most sporting models.
Things took a turn for the better when the MGF was launched in 1995, but when MG Rover closed down in 2005 it looked like MG was history. However, thanks to Chinese owner SAIC, MG is still alive, building top-value family cars, including the now-defunct compact SUV, the GS.
Models covered
History
The MG GS was launched in June 2016. The range consisted of a single turbocharged 1.5-litre petrol engine that produced 164bhp and 249Nm of torque, which MG claimed was more than any two-wheel-drive rival; the GS had only front-wheel drive.
The range started at £14,995 for the entry-level GS Explore, while the range-topping GS Exclusive was £19,495 with a manual gearbox, or £20,995 in auto form. The Exclusive was the only GS available with an automatic gearbox, with MG opting for a seven-speed dual-clutch transmission.
More reviews
Car group tests
In-depth reviews
Road tests
Sales ticked over for the next three years or so, but by summer 2019 the GS had been axed, with fewer than 3,000 examples sold.
Which one should I buy?
You don't have many decisions to make when buying a GS, because the model range is so narrow. The 1.5-litre petrol engine is pleasant enough to use, as are both of the transmissions so we wouldn't steer you away from either option.
You're unlikely to find an entry-level Explore, but if you do, you'll get 17-inch alloy wheels, air-conditioning, cruise control, automatic headlights, electric adjustment for the door mirrors and a radio with an aux/USB input. Excite adds a multifunction steering wheel, MP3 and iPod compatibility for the radio, Bluetooth, climate control, plus rear parking sensors and a camera. Then there's Exclusive, which comes with 18-inch alloys, leather sports seats, electrically adjustable and heated front seats, navigation and a digital radio.
Alternatives to the MG GS
The MG's closest rivals are the SsangYong Tivoli and Dacia Duster, both of which offer impressive value for money. They're not as sophisticated as some alternatives, but like the MG, they carry much smaller price tags.
If your budget is flexible we'd suggest that you put the Nissan Qashqai and its Renault Kadjar cousin on your shortlist. The problem is that because the MG is somewhat worse at holding on to its value than most rivals, you'll need to dig deeper to buy one of its alternatives, a list which also includes the Ford Kuga, Mazda CX-5 and Honda HR-V, along with the Suzuki Vitara, SEAT Ateca and Skoda Karoq. Don't forget the Kia Sportage or the Hyundai Tucson with their long warranties, either.
What to look for
Warranty
Partnership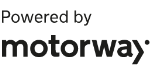 Need to sell your car?
Find your best offer from over 5,000+ dealers. It's that easy.
A five-year, 80,000-mile warranty means only the earliest GSs are now out of guarantee.
Crash test
The GS was never tested by Euro NCAP; MG's 3 and ZS achieved just three stars, although the HS managed five stars.
Towing
The GS can tow up to 1,750kg regardless of transmission if the trailer is braked; if it's unbraked the limit is 692-733kg, depending on model.
Headlights
Condensation within the headlights isn't unusual, but they're vented so any moisture should disappear once the lights are switched on.
Common faults
Many of the faults reported by MG GS owners are related to the electrics, while the gearbox is another area that causes bother. Owners have mentioned issues pertaining to the GS's clutch, engine and suspension in numerous cases.
Interior
The GS's cabin and dashboard design is modern, but you can see where MG has saved money; some of the materials look and feel cheap, with very few soft-touch materials to speak of.
The dashboard is well laid out and because it's not over-stocked with buttons and switches it's easy and intuitive to use, while there's plenty of storage space and decent leg and headroom for four adults; five will be cosy though.
Leave the rear seats in place and the boot can stow a competitive 483 litres; drop them (they fold flat) and this expands to 1,336 litres.
Running costs
The GS needs to be serviced every 12 months or 15,000 miles, with services alternating between minor and major. These are generally priced at £155 and £455, but every third year or 45,000 miles you'll pay a premium of around £60 if the car has a dual-clutch transmission, because a fluid change is required. These costs don't include any replacement brake parts because those are renewed as and when they're needed, but fresh brake fluid is required every two years, while the coolant should be changed every four years or 60,000 miles.
The 1.5-litre engine fitted to all GSs has a timing chain, so there's no cambelt to replace, which helps to reduce maintenance costs a bit.
Recalls
No recalls have been issued for the GS, and indeed, MG Motor hasn't issued any recalls for any of its range since January 2016, just before the GS hit the road.
There have been just five recalls for all MG Motor models since 2009, when the MG TF was recalled because of faulty welding being present in the suspension. Since then the TF was recalled twice more (both times because of suspension failures) while the MG6 was recalled on two occasions, because of electrical short circuits and braking glitches.
However, whereas recalls are in the public domain, technical service bulletins remain within the dealers, and it's likely that some of these lower-level actions have been issued against the GS, but we can't know for certain because this information isn't publicly available.
Driver Power owner satisfaction
The GS didn't sell in large numbers, so it has never appeared in any of our new or used Driver Power surveys. The company did achieve a 20th place in our 2020 Brands Survey however, out of 30 companies overall. That put it ahead of Ford, BMW, Mercedes, MINI and Vauxhall, which is impressive. So is the fact that many owners have left a review on Carbuyer.co.uk, giving the car an average rating of 4.4 stars out of five.
Verdict
The biggest issue with the GS is its very narrow model range. With the same mechanical specification for all models (choice of manual or automatic transmission notwithstanding), there's little choice. In a segment where diesel was still very popular, the lack of such an engine at launch was seen as an oversight. But just as the GS was launched, diesel began to fall out of favour and having only a petrol engine wasn't such a problem, so maybe MG knew what was coming. If you also consider the impressive value when compared with more obvious rivals, along with the long warranty, impressive driving experience and spacious cabin, the GS holds some appeal. However, you must bear in mind that the cabin quality is inconsistent, the ride is unsettled and the fuel economy can be disappointing, so consider all of your options before buying.