Used MINI Clubman review
A full used buyer's guide on the MINI Clubman covering the Clubman Mk2 (2015-date)
The original 1959 Mini was an object lesson in creating an innovative, affordable car with a focus on fun and usability. That usability was amplified in the 1960 estate, which was sold in Austin Mini Countryman and Morris Mini Traveller guises, before the names were discontinued, and the estate came only as the squared-off Clubman.
Under BMW's ownership of MINI the Countryman name would be attached to a small SUV, while the Clubman badge was revived in 2007 for a car that was longer than the standard Hatch, with twin 'barn doors' for the boot, and a rear-hinged 'Club Door' on the driver's side only. The Clubman Mk2 of 2015 dispensed with the Club Door, but kept the barn doors, plus the cheeky styling, and there was plenty more to like.
Models covered
MINI Clubman Mk2 (2015-date) - While it isn't a fully fledged estate, this is a good alternative to a premium hatchback.
History
Orders for the Clubman Mk2 opened in June 2015, when three models were available: the 134bhp Cooper (1.5-litre, turbo three-cylinder), 148bhp Cooper D (2.0-litre, four-cylinder) and 189bhp Cooper S (2.0-litre, turbo four-cylinder). By April 2016 a frugal 115bhp One D had joined the range with a 1.5-litre three-cylinder engine; and the hot 228bhp John Cooper Works (JCW) arrived in September with a 2.0-litre turbo engine.
Redesigned instrumentation was added in summer 2017, alongside Apple CarPlay, then in August 2018 the Clubman City appeared with rear parking sensors. In late 2018, a fresh model range structure arrived – Classic, Sport and Performance – before the April 2019 facelift brought redesigned lights and grille, new wheel designs, extra options and new exterior colours.
Which one should I buy?
We wouldn't steer you away from any Clubman, because every engine is perky and refined enough, and the transmissions are pretty slick too – although we'd favour the manual over the automatic unless we were driving largely in urban environments.
Initially there were no trim levels. Instead, each derivative (One, Cooper, etc) got its own list of standard equipment. From the outset all cars came with auto emergency braking, alloy wheels, stop/start, a multi-function steering wheel, air-con, heated door mirrors and windscreen washer jets, Bluetooth, a DAB radio and sat-nav.
The Classic comes with cloth trim and 16-inch or 17-inch alloys depending on spec, while the Sport and Exclusive get 18-inch wheels, adaptive cruise control and leather-trimmed sports seats. The Sport also comes with rear parking sensors.
Alternatives to the MINI Clubman
The Clubman is a curious proposition. It's effectively a supermini estate, but with SEAT having given up on the Ibiza ST in 2017 and Renault on the Clio Sport Tourer in 2013, the far cheaper Skoda Fabia Estate is the only new car that compares. As a result your best bet is to look at other premium superminis and small hatchbacks, which bring similar usability for similar amounts of money.
The obvious rival is MINI's own five-door Hatch, which comes with the same engines, or there's the Audi A3 Sportback, which also comes with excellent engines, impressive transmissions and the option of four-wheel drive. Other alternatives include the VW Golf and SEAT Leon (hatch and estate), and hatch-only Mercedes A-Class and BMW 1 Series.
What to look for
Engines
Partnership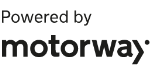 Need to sell your car?
Find your best offer from over 5,000+ dealers. It's that easy.
Whereas the Clubman JCW originally got a 228bhp engine, from July 2019 a significant power boost saw a 302bhp unit fitted.
Boot doors
Those side-hinged boot doors may add character, but you'll often need to park nose-in to a space if you want to be able to open them.
Towing
The Clubman can tow 1,200-1,500kg (braked). Check the V5C or owner's manual if you want to find the towing capability of any specific car.
Options
Being a MINI means personalisation and option packs abound. Work out what is available, and what you want, before inspecting a potential buy.
Interior
You'll either love or hate the Clubman Mk2's interior because it's very design-led, but it's certainly high in quality with lots of premium materials. The seats are supportive, the BMW iDrive-based infotainment system works well, and the ergonomics are pretty good once you've got used to everything.
Rear-seat space is much improved over the Clubman Mk1, but boot capacity is pretty average at 360 litres with the seats up, or 1,250 litres with them folded down. There are retro touches throughout the cabin, and particularly appealing are the aircraft-style switches and LED-trimmed centre display.
Prices
Check out the latest used prices for the MINI Clubman on our sister site Buyacar.
Running costs
All Clubmans have condition-based servicing, which usually calls for maintenance after 18,000 miles or two years – but it can be fewer. An oil change costs £101, an oil and filter change is £163, while a fresh air filter and plugs plus an oil and filter change is £284.
Many Clubmans will have the balance of TLC pre-paid servicing, which lasts for five years or 50,000 miles, although this can then be topped up by another three years or 30,000 miles. You can see if any Clubman has a TLC package by checking www.approvedusedminis.co.uk/benefits. All engines are chain-driven, so there are no timing belts to replace.
Recalls
Just two recalls so far for the MINI Clubman Mk2 isn't a disaster. While both campaigns affected a wide array of models from the BMW-MINI range, neither involved many individual cars. The first campaign in January 2017 included the Clubman as well as the BMW i8, 2, 3, 4, 5 and 6 Series, plus the X1 and M4, some of which had faulty airbags; the solution was to fit replacement airbag control modules. In all, 668 cars were affected.
The second recall came in October 2018 and affected the MINI Clubman as well as the BMW 1, 2, 3, 4, 5, 6 and 7 Series, plus the MINI Countryman. This time it was discovered that 1,642 cars had left the factory with problematic crankshaft sensors, which had to be replaced entirely in order for the issue to be resolved.
Driver Power owner satisfaction
While the Clubman hasn't appeared in any Driver Power surveys, the MINI hatch has featured regularly. Its last appearance was finishing 63rd out of 100 in the 2019 used car survey, with owners praising its dynamics but less happy about practicality. MINI's 26th place out of 30 in the 2020 Brands survey isn't great, but on Carbuyer.co.uk most owners give their cars an encouraging four or five stars out of five.
Verdict
It's easy to see the MINI Clubman's appeal, because it's a premium small estate that's stylish, fun to drive and comes with some excellent, efficient engines. The quality is generally impressive, as is comfort, while practicality is decent, if hardly class-leading. MINI pioneered the concept of the truly personalised car and the Clubman typifies this, with an incredibly long options list. Every aspect of the car could be upgraded, including the wheels, interior trim and entertainment. As a result you need to pin down exactly what you're buying because some Clubmans are much more highly specified than others – and there are plenty to choose from. You must also haggle hard when buying, because these cars aren't as rare as dealers might like you to believe.