MINI Clubman vs Mazda 3
The MINI Clubman offers more space than a hatch, but does it work as a compact family car? We pitched it against the Mazda 3 to find out
One of the things you'll hear often when talking about the modern MINI brand is how big its cars have become. Of course, as buyers demand larger cars and regulations force manufacturers' hands in certain ways, it's clear why MINIs in 2019 are the size they are. But what about if you actually do want a bigger, more practical car that shares DNA with the excellent MINI hatch?
The potential answer comes in the form of the Clubman. It's a model that, on the face of things, has few direct rivals; it's a premium small family car that doesn't quite follow the trend. Part of that is due to features like its unusual barn-style double rear doors, which replace a traditional hatchback boot.
However, there are other manufacturers that do things slightly differently in this class, one of them being Mazda. We've brought the revised Clubman together with the Mazda 3, which has many of the same features. It's a style-focused car that's great to drive and has space for the family – and in the case of this test, a petrol engine and auto box. Which of these more upmarket family models offers the best value, fun and practicality?
MINI Clubman
| | |
| --- | --- |
| Model: | MINI Clubman Cooper Exclusive Auto |
| Price: | £26,450 |
| Engine:  | 1.5-litre 3cyl petrol, 134bhp  |
| 0-60mph:  | 8.6 seconds |
| Test economy:  | 39.4mpg/8.7mpl  |
| CO2:  | 120g/km |
| Annual road tax:  | £145 |
The new Clubman has a refreshed trim range, and it matches the hatch variant with Classic, Sport and Exclusive versions. It's the latter spec we're testing here in Cooper form, which starts from £26,450 with an automatic transmission.
Design & engineering
The Clubman is based on BMW's UKL2 platform, which means it shares parts with the larger Countryman SUV, as well as BMW models including the latest 1 Series hatchback. It features MacPherson strut suspension up front and a multilink axle at the rear, while the Clubman Cooper version features a 1.5-litre three-cylinder turbocharged petrol engine with 134bhp and 220Nm of torque.
Probably the most distinctive and unusual feature on the Clubman is its rear-end design, which features double doors rather than a hatchback tailgate. They open out like barn doors on hydraulic struts, using the big chrome handles.
This latest version of the Clubman features a new grille, LED lights and Union flag tail-lights and, on certain models, a sportier suspension lowered by 10mm is available. There's also the option of adaptive dampers (£700), which can be toggled between firmer and softer settings.
Standard equipment on this Exclusive model includes 18-inch alloys, leather seats, cruise control, LED lights, sat-nav and AEB, but as with most MINIs, many key options come as part of extra packs. Our car had the Comfort Plus pack (£1,600), which adds heated seats, an armrest, parking sensors, a reversing camera and auto-dimming mirrors.
All of this kit is integrated into a well finished and upmarket cabin. The quality of the materials inside is high, with any cheaper parts hidden away, and the large infotainment screen means it can keep up with rivals when it comes to technology.
Driving
The MINI's engine is smaller than the Mazda's 2.0-litre unit, but because it's turbocharged it beats the Japanese car on power and torque. It has 134bhp and 220Nm, while the 3 has 120bhp and 213Nm, but it's not just about numbers: the delivery is different, too.
Partnership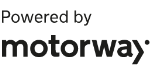 Need to sell your car?
Find your best offer from over 5,000+ dealers. It's that easy.
The Clubman's engine brings maximum torque at 1,480rpm, while the Mazda's arrives at 4,000rpm. That means you don't have to rev the MINI's engine as hard to make similar progress, which improves refinement and gives a greater sense of speed. While this is welcome most of the time, it's not as satisfying or as fun to use as the revvier Mazda.
Still, performance is good, especially in-gear. The Clubman went from 30-50mph in third and fourth in 3.9 and 5.0 seconds respectively, which was ahead of the Mazda's 5.3 and 7.1-second times in the same tests. Similarly, the MINI accelerated from 50-70mph in fifth and sixth in 7.3 and 9.6 seconds respectively, beating the Mazda's 9.5 and 13.8-second results.
It should be noted that our figures for the Mazda are for a manual model, because an automatic wasn't available for us at the time, but we expect the main takeaway to be the same: the 3's naturally-aspirated engine isn't able to provide the in-gear punch of the MINI's turbocharged unit.
Performance is only one part of the driving experience, and these two rivals are very closely matched when it comes to ride and handling. Both cars are fantastic to drive, and the Clubman's quick steering and grippy chassis mean it's a lot of fun. It has a great driving position too, and the auto gearbox is smooth and easy to use.
Plus, the MINI's ride quality is good, matching the Mazda 3 here. It doesn't glide over bumps in town, because it's a little on the firm side, but the benefits outweigh the slight discomfort at low speed: the Clubman rides smoothly once you're up to speed, keeping most under control. This also helps add confidence on country roads, where the Clubman keeps its composure through bumpy corners.
Practicality
While the Clubman isn't as spacious as some of the bigger cars in this class, such as the Honda Civic or Renault Mégane, many buyers won't mind because of the MINI's focus on style; just like with the Mazda 3. Still, the MINI's 360-litre boot is enough to make it the more spacious car here, nine litres up on its Japanese rival.
The boot doors are a unique aspect of the Clubman, and while they're a talking point, we're not sure of their practical use. The opening is restricted because of the car's extended roof, and the way the doors open means you must stop much farther away from any walls or other vehicles in a car park if you want to get shopping in. You also have to open and close the doors in order –they don't open independently of each other.
Ownership
An 18th place in our Driver Power 2019 satisfaction survey was a poor result for the British brand, especially because Mazda was ranked fourth, a very strong finish.
But the Clubman's safety credentials are strong, because it has eight airbags and AEB. Parking sensors and a reversing camera are only available as part of expensive option packs, though, and lane-keep assist and blind-spot assist aren't available at all, yet they're both standard on the Mazda 3 in GT Sport trim. 
Running costs
Our experts predict the Clubman will retain 40.9 per cent of its list price and the Mazda 3 44.7 per cent after three years or 36,000 miles. That means the MINI will lose £15,632, and be worth £10,818, while the Mazda will shed £14,320 and drop to £11,575.
Testers' notes: "The Clubman has significantly more room in the back than a MINI hatch, but it's still a bit cramped for adults. The Mazda is roomier in the rear. It does feel a little tight due to the styling, though."
Mazda 3
| | |
| --- | --- |
| Model: | Mazda 3 2.0 SkyActiv-G GT Sport Auto |
| Price: | £25,895 |
| Engine:  | 2.0-litre 4cyl petrol, 120bhp  |
| 0-60mph:  | 9.1 seconds |
| Test economy:  | 41.4mpg/9.1mpl  |
| CO2:  | 128g/km |
| Annual road tax:  | £145 |
There are two petrol engines in the Mazda 3, a clever new SkyActiv-X unit and a mild-hybrid-equipped 2.0-litre petrol. It's the latter we are testing here, and as a GT Sport auto, it costs from £25,895.
Design & engineering
This latest version of the Mazda 3 was launched earlier this year, and it was a major overhaul. Its new look is striking and it now features clever engine tech to boost efficiency. The SkyActiv-X motor uses new compression ignition technology to improve economy, but the model we're testing is the SkyActiv-G, which is a normal petrol unit combined with mild-hybrid assistance.
It's a naturally-aspirated 2.0-litre petrol, and it's available with a manual or automatic gearbox. Our figures are from the six-speed manual model, which would be our pick anyway, because it's cheaper and is one of the best gearboxes around. The six-speed auto is the one to match the MINI, but it's a conventional automatic compared with the MINI's DCT.
There are MacPherson struts up front and a torsion beam at the back, yet even with this simple set-up compared to the MINI, the 3 is still great to drive.
The cabin is a high point. It matches the MINI's for material quality but is also better-built. It's classy and interesting, which gives the interior an upmarket feel, and the new infotainment system matches it with its ease-of-use and modern-looking graphics.
Kit is superb as well. GT Sport models get 18-inch alloy rims, heated leather seats, sat-nav, smartphone connectivity, blind-spot assist and lane-keep assist, LED headlights and a reversing camera. 
Driving
It's clear that Mazda's engineers have carefully fine-tuned everything in the 3 to make the driving experience as good as it can be. This is mostly down to the cabin ergonomics: the seats are comfortable and the driving position is even better than the MINI's.
The steering is a little slower than the Clubman's, so the car doesn't feel quite as sharp to turn in, but once you get used to the rate of response, and it's clear that the Mazda has just as much grip and poise through corners. The steering is very nicely weighted, but it could have more feel and feedback. Overall the Mazda rides smoothly, because the suspension does a great job of dealing with bumps and potholes.
There's a little body roll in corners, but it's not disconcerting and instead allows you to feel how much the chassis is working mid-bend. The Mazda's naturally-aspirated engine is fairly progressive, too, because power and torque are delivered in a more linear way than in the Clubman. However, it does needing working harder to make similar progress.
The mild-hybrid system provides a tiny boost on initial acceleration, and it means the stop-start system works very smoothly, but it's otherwise hard to tell the system is there. More noticeable is the 2.0-litre engine's noise; because you have to rev the engine hard, it's louder than the MINI's 1.5-litre unit. It does relish revs, though, so on those occasions you want to drive quicker, it is fun. As a result, the 3 was at its best in our performance tests when going through the gears from 0-60mph and 30-70mph, taking 9.1 seconds and 9.2 seconds respectively.
However, the Mazda took 13.8 seconds to go from 50-70mph in sixth gear, while the MINI needed 9.6 seconds to do the same. This means you need to be in a lower gear to match its rival's acceleration.
Practicality
The 3's boot is just nine litres smaller than the Clubman's, at 351 litres, but when you fold the rear seats down the difference is bigger: the Mazda has 1,019 litres and the MINI has 1,250 litres in this configuration.
The rear seats are more spacious than the Clubman's, though. While the small rear doors and windows mean access isn't as good and it feels dark in the back of the 3, there's plenty of leg and headroom, even for adults. Yet the exterior styling does make it feel a little claustrophobic inside.
It also has a more traditional hatchback boot door, which makes it easier to park and load than the MINI. 
Ownership
Mazda has fitted AEB, a reversing camera, lane-keep assist, adaptive cruise and blind-spot assist all as standard, so the 3 is much better-equipped than its rival here when it comes to safety kit. However, both cars did score a full five-star Euro NCAP safety rating.
In addition, Mazda scored very well in our Driver Power 2019 poll. It managed a strong fourth place, ahead of MINI's 18th, but its dealers didn't match that impressive result: Mazda came in a very poor 27th place, compared to MINI in 21st.
Running costs
Despite its large capacity, the Mazda's mild-hybrid 2.0-litre engine returned 41.4mpg on test, while the MINI recorded 39.4mpg. That means the 3 will cost £1,685 over one year (or 12,000 miles) to fuel, while the Clubman comes in at £1,771 at the pumps.
We were only able to test the manual Mazda 3, however, which has a claimed fuel economy of 44.8mpg. The auto version is claimed to return 42.2mpg, so it's likely to cost a little more to run.
The Clubman is cheaper for company car drivers, although not by much. Standard-rate earners will pay £1,469 to tax it this year, while the Mazda 3 auto will cost £1,489. This is because of the 3's slightly higher emissions, yet to match the Mazda's kit, you'll have to add taxable option packs to the MINI. 
Verdict 
First place: Mazda 3
The Mazda 3 grabs a well deserved win here. It's just as good to drive and as comfortable as the Clubman, yet it should be cheaper to run, a little more practical and has a more complete infotainment set-up, too. It has one of the best interiors of any family car, with superb material and build quality, plus it's very well equipped. The only sticking point is the engine, which is noisier than the MINI's. 
Second place: MINI Clubman
Even factoring in the MINI's relative lack of standard equipment, it finishes only slightly behind the Mazda here. It's great to drive, comfortable and composed, and its turbo engine is quiet and delivers strong performance. The running costs, including the price, fuel economy and depreciation set it back – and it's not quite as practical as the Mazda. But it is interesting and unique. 
Is it worth waiting for this model?
Audi A3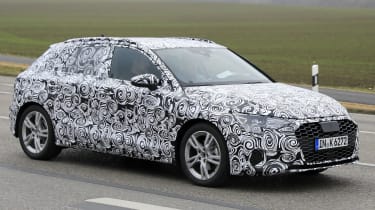 Due: Late 2019Price: £25,000
Audi will soon reveal a new A3 hatch. It's likely to be more traditional than the Clubman, but with engineering and tech shared with the Mk8 VW Golf, it could be worth waiting for. We've not seen it in the metal, but our spies caught it testing last month. 
Figures
| | | |
| --- | --- | --- |
|   | Mazda 3 2.0 SkyActiv-G GT Sport Auto | MINI Clubman Cooper Exclusive Auto |
| On the road price/total as tested | £25,895/£25,895 | £26,450/£31,175 |
| Residual value (after 3yrs/36,000) | £11,575/44.7% | £10,818/40.9% |
| Depreciation | £14,320 | £15,632 |
| Annual tax liability std/higher rate | £1,489/£2,978 | £1,469/£2,937 |
| Annual fuel cost (12k/20k miles) | £1,685/£2,809 | £1,771/£2,951 |
| Insurance group/quote/road tax cost | 17/£477/£ 145 | 21/£473/£145 |
| Servicing costs | £649 (3yrs) | £399 (5yrs) |
|   |   |   |
| Length/wheelbase | 4,460/2,725mm | 4,266/2,670 mm |
| Height/width | 1,435/1,795mm | 1,441/1,800 mm |
| Engine | 4cyl in-line/1,998cc | 3cyl in-line/1,499cc |
| Peak power/revs  | 120/6,000 bhp/rpm | 134/4,500 bhp/rpm |
| Peak torque/revs  | 213/4,000 Nm/rpm | 220/1,480 Nm/rpm |
| Transmission  | 6-speed auto/fwd | 7-speed DCT/fwd |
| Fuel tank capacity/spare wheel | 51 litres/repair kit | 48 litres/run-flats |
| Boot capacity (seats up/down) | 351/1,019 litres | 360/1,250 litres |
| Kerbweight/payload/towing weight | 1,389/518/1,300kg | 1,350/540/1,300kg |
| Turning circle | 11.4 metres | 11.3 metres |
| Basic warranty (miles)/recovery | 3yrs (60,000 miles)/3yrs | 3yrs (60,000)/3yrs |
| Driver Power manufacturer/dealer pos. | 4th/27th | 18th/21st |
| NCAP: Adult/child/ped./assist/stars | 98/87/81/73/5 | 90/68/68/67/4 (2015) |
|   |   |   |
| 0-60/30-70mph | 9.1/9.2 secs* | 8.6/8.2 secs |
| 30-50mph in 3rd/4th | 5.3/7.1 secs | 3.9/5.0 secs |
| 50-70mph in 5th/6th/7th | 9.5/13.8 secs/N/A  | 7.3/9.6/13.0 secs |
| Top speed/rpm at 70mph  | 122mph/2,400rpm | 127mph/2,000rpm |
| Braking 70-0/60-0/30-0mph  | 53.9/35.5/10.6m | 51.6/33.6/11.1m |
| Noise outside/idle/30/70mph | 69/42/63/72dB | 68/44/64/72dB |
| Auto Express econ. (mpg/mpl)/range | 41.4/9.1/464 miles | 39.4/8.7/416 miles |
| WLTP combined mpg | 42.2mpg | 39.8-42.8mpg |
| WLTP combined mpl | 9.3mpl | 8.8-9.4mpl |
| Actual/claimed CO2/tax bracket | 158/128g/km/29% | 166/120g/km/28% |
|   |   |   |
| Airbags/Isofix/park. sensors/camera | Seven/yes/yes/yes | Eight/y/£900^/£1600§ |
| Auto box/lane-keep/blind spot/AEB | Yes/yes/yes/yes | Yes/no/no/yes |
| Clim./cruise ctrl/leather/heated seats | Yes/yes/yes/yes | £1,600§/y/y/£900^ |
| Met paint/LEDs/keyless/pwr tailgate | £550/yes/yes/no | £595/yes/£350/no |
| Nav/digi dash/DAB/connected apps | Yes/yes/yes/yes | Yes/no/yes/yes |
| Wireless charge/CarPlay/Android Auto | No/yes/yes | £1,300±/£1,300±/no |