New Mitsubishi Outlander PHEV 2018 facelift review
The Mitsubishi Outlander PHEV has been updated, with a new electric motor and a new 2.4-litre engine taking centre stage. We try it out...
Find your Mitsubishi Outlander
Offers from our trusted partners on this car and its predecessors...
Or are you looking to sell your car?
Advertisement
To many buyers, the Outlander PHEV has made plenty of sense, and these improvements will maintain its appeal. If you want an SUV with tax-busting emissions ratings and the potential for tiny fuel bills, then nothing comes close on price. However, if you aren't desperate for a plug-in hybrid - or want a hybrid but don't need an SUV - there are many alternatives that are plusher and better to drive.
To say it's a surprise that the Mitsubishi Outlander PHEV is still the only reasonably affordable plug-in hybrid SUV on sale is something of an understatement. 
It's been around since 2013, yet no other manufacturer has yet produced a direct rival in the sub-£40,000 price bracket - a crucial figure for company car tax rates. Given that the Outlander is the biggest selling plug-in hybrid car in both the UK and Europe, it's a pretty big bandwagon that others have seemingly missed. Probably because it rolled silently by in EV-mode. 
• Best hybrid SUVs on the market
But it won't be long before that changes. There are more expensive alternatives already - the Volvo XC60 T8, for example - and the Kia Niro plug-in offers SUV style on a smaller scale. As such, Mitsubishi has seen fit to give its eco challenger a spruce-up.
There are some big changes under the skin hybrid-wise, with only the front electric motor carried over from the existing layout. A new rear motor, generator, increased battery capacity and new petrol engine all feature for the first time. The latter is a 2.4-litre lump - taking the place of the old 2.0-litre unit. There's more power (133bhp versus 119bhp) and more torque (at 211Nm versus 190Nm), while the rear electric motor's output has also increased, from 81bhp to 94bhp. 
As before, the Outlander works predominantly as a permanent four-wheel drive EV, with the petrol engine only directly driving the front wheels under heavy acceleration. The rest of the time, the internal combustion motor - now operating on the Atkinson cycle for greater efficiency - acts as a generator to top up the battery. 
The tweaks are said to improve efficiency while also boosting performance. Based on the same NEDC testing procedure as the old car, CO2 emissions have dropped 1g/km to 40g/km, and fuel consumption stands at 159.5mpg - a 2.7mpg improvment. However, on the latest, more stringent WLTP tests, the official figures are 46g/km and 139mpg. EV range on the latest cycle is claimed to be 28 miles. 
In a back-to-back test against the previous model, it's clear the new powertrain is an improvement. In full-EV mode the car feels perkier, and the extra torque of the bigger engine means that it doesn't drone as much under hard acceleration. But it sounds just as unpleasant when it does. 
• Best plug-in hybrid cars available
New welding processes have strengthened the chassis, and the suspension has been tweaked to match, bringing marginal improvements to ride comfort and refinement. The revised steering setup is lighter, more precise and quicker than before. 
Regardless of the updates, this still isn't a car to be hurried. It feels very heavy through the turns and there's more body roll than you'll find in most other SUVs. The ride manages to be both quite floaty at higher speeds and a bit harsh over rough stretches. 
Partnership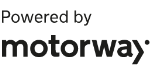 Need to sell your car?
Find your best offer from over 5,000+ dealers. It's that easy.
Unlike the mechanical tweaks, it'll take a serious Outlander anorak to spot the cosmetic changes. The fog lamps are square rather than round, the grille is subtly reshaped, there's a new wheel design (still 18 inches), and a bigger rear wing. But feedback from existing customers said that they didn't want change here, so that's that. 
More thorough interior updates wouldn't have gone amiss though. There's a revised digital display between the dials, new trim inserts and some repositioned switches, but that's about it. Top spec models get a set of very comfy quilted seats, too. Compared to most SUVs, and indeed other plug-in hybrids, the design is looking a little dated now. Build quality feels solid enough, but there's quite a few cheap plastics - around the glovebox and centre console, for example.