Best of British: the mavericks of Morgan
Quirky industry outsider Morgan is ready to cause a stir with its first-ever all-electric model
Morgan has been defying the critics for years, and is about to shock the motoring world with its first electric car. For a firm accused of living in the past and using outdated production methods to build its classic sports cars, Morgan says its electric venture will prove it is very much at the cutting edge of technology.
The Government clearly believes in Morgan, because it has awarded the company a £6million grant to develop its electric model and a range of heavily downsized fuel-efficient petrol engines with the latest electrification.
• The best sports cars to buy right now
Chief executive Steve Morris says the Government grant was "a big vote of confidence" in Morgan, and added: "This will help make us one of the greenest car companies in the world for CO2 emissions.
"We may make classic British sports cars using traditional hand-built methods, but we have our eyes wide open when it comes to cutting-edge technology and we are working with some of the biggest names in the industry."
Morris reveals that Morgan's new EV3 all-electric version of its three-wheel model and its hybridisation plans will help it double sales from 800 cars last year to 1,600 within five years. The firm will also look to double its workforce in the same period from 180 to 360, and create hundreds more jobs with its suppliers.
The EV3 three-wheeler will be unveiled at the Geneva Motor Show at the start of March, and Morris says production will start in the last quarter of this year, with first sales in early 2017 and an expected price of around £30,000.
The electric Morgan will be powered by an 18kWh battery to give it a range of 120 miles, and the model will be the firm's first to use carbon fibre parts. Morris says a key factor in developing the electric version was to retain the "emotion and drama" of a sports car that is crucial to Morgan's DNA. He stressed: "I love the roar of a V8 engine in our sports cars, and when I first drove the electric three-wheeler, the silence was very different. But it still has a wow factor... just a very different wow factor."
Morris is reluctant to go into detail about the firm's hybridisation plans, but says it will start with a three-cylinder engine and also retain a new version of its 3.0-litre straight-six twin turbo supplied by BMW. He insists any downsizing of engines will always result in an improvement in performance and fuel economy, plus lower CO2 emissions.
Walking around the ageing Morgan factory tucked away in the Worcestershire hills is like taking a trip down memory lane, with the company still using traditional wooden frame bodies and workers beating body panels with a hammer. There is a charm and organised chaos about the building, alongside a highly skilled workforce you won't find in the rest of today's hi-tech automated car industry. It's fair to say that Morgan is a slightly eccentric one-off.
Morris is quick to stress that the workforce is pivotal to the success of Morgan: "Everything revolves around our highly skilled workforce. We rely on our people and we are investing heavily in training and creating new apprentices."
Partnership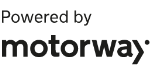 Need to sell your car?
Find your best offer from over 5,000+ dealers. It's that easy.
One of those apprentices who are the long-term future of Morgan is 21-year-old Luke Smith, now in his fourth year as an apprentice sheet metal worker. Luke's training is very much hands-on, as he explained: "I am learning all the skills needed from the old boys in the factory who have years of experience and knowledge.
"I love working for Morgan because we are hand-building traditional sports cars, and it's a small British car firm that is famous all over the world."
And Morgan's youth policy extends across the business. Chief designer Jon Wells is a youthful 29-year-old, with the heavy burden of designing the Morgans of the future. "We make traditional classic sports cars that are unashamedly nostalgic, and I think we can continue to evolve the design."
Critics say there should be no place in the modern motoring world for a firm like Morgan, whose models look like they belong in a bygone age. But Morgan has been successfully defying the odds for most of its history. Such is the lure and magic of the brand that over 30,000 owners and friends took an official tour around the factory in Malvern last year.
Morris concedes that finding the right balance between making traditional sports cars that embrace the latest tech is challenging, but believes it is what makes Morgan different from much of the sterile, run of-the-mill modern car industry.
Morris, who has worked his way from the shop floor to the top job in a 32-year career at Morgan, says his long-term goal is to make it a robust company that achieves sustainable growth, and not be a 'boom or bust' business. But he accepts that being such a small player presents ongoing challenges: "The real challenge in developing new models is always cash. We are a small independent company and we have to get the most out of our limited budget.
"But we remain in control of our own destiny and we represent a small business with great British workers who have real skills and produce cars with a difference that people all over the world want to buy."
Morgan is becoming more efficient, too, as it has reduced the waiting list for a car from five years in the nineties down to nine months now. And, as we left the factory, a car transporter arrived to collect Morgans to be shipped around the world, including a vivid green Plus 4 model on its way to a waiting owner in New Zealand.
Morgan may be small in size but its appeal stretches across the world – and it is every inch a very British affair.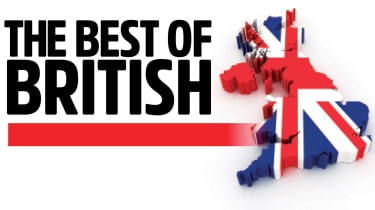 Get all the latest Morgan news and reviews.