Best of British: Honda Swindon plant is on the up
Honda's Swindon factory has had its ups and downs, but things are looking up again for its workforce
No car plant sums up the precarious nature of the car industry better than Honda's Swindon factory.
The Wiltshire site has experienced a rollercoaster ride of highs and lows: production once topped 250,000 in a year, it stopped building cars for four months in 2008 because of the global recession, and it's now back up to 120,000.
• Find out where Honda ranked in our Driver Power 2015 results.
Swindon has also see-sawed from hiring to firing, from a peak workforce of 5,500 to the current 3,200, and there have been genuine fears about its future.
But the plant and its workers have always bounced back stronger, and last year Honda highlighted its commitment with a further investment of £200million in its only European car plant. The latest investment in new advanced production technologies will make the factory the global hub for the vital all-new Civic model, due in 2017.
Toshiaki Mikoshiba, president of Honda Europe, is in no doubt of the importance of the site. He says: "The investment sends a clear message to our associates and suppliers of the strategic importance that Honda places on producing cars at Swindon."
The message has been a welcome relief to workers at the plant like Pete and Romula Soane. They met working together on the production lines, where Pete was Romula's boss, and are now married – Romula is expecting their first baby, too. Pete, 29, admits it took time for romance to blossom in the high-pressure environment. "I was her team leader and I enjoyed being the boss, but it changes now when we get home!" he jokes.
Pete says it's a good place to work. He reflects: "I worked in a dead-end job before I came to Swindon, but you have real career prospects here, and Honda is a good employer – it has looked after us in the tough times." He adds that the latest investment has removed "a lot of the uncertainty" over the long-term future of the plant.
Romula, 32, says working on the line is hard work, but Honda is good at recognising and rewarding it. She went to Italy last year as part of a team representing the factory in a competition for new ideas developed by Honda workers from around the world.
• Tenth-generation Honda Civic to be built in Britain
She agrees that the recent investment has provided more security, adding: "People are a lot more confident about their jobs and the long-term future now."
The factory is crucial to many families, like 29-year-old Kerrie Greening and her identical twin Lowes Marsh – their two uncles also work at the plant. Kerrie says working at Honda has literally changed her life: "When I came I was shy and lacked confidence, but now I am presenting in front of workers from all over the world in my job as an EU co-ordinator."
She works in the plant's environmental regulations compliance team, which looks at environmental issues, such as the effect of new regulations on components, and making sure no nasty chemicals are used in the car parts.
Partnership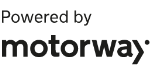 Need to sell your car?
Find your best offer from over 5,000+ dealers. It's that easy.
Kerrie persuaded her twin Lowes to apply for a job with Honda when she was made redundant, and Lowes says it worked out perfectly because Honda has given her a real opportunity. She works alongside her sister – they sit opposite each other – and she loves her job.
"No day is the same. We are always doing something different and challenging, and I love the complexity of the job," explains Lowes. "And it's very positive at the plant after the latest investment."
Honda has invested over £2.2billion at Swindon since 1985, with the firm receiving no financial support from the Government, unlike the majority of UK car makers.
Jason Smith, the plant director, who worked his way to the top after starting as an accountant, says the latest investment is a well deserved reward for the efforts of the workforce. "We've gone through some tough times, during which we have consistently demonstrated our resilience. The workforce is hugely committed and we have shown great flexibility in adapting to situations," he says.
"The investment has shown Honda's commitment to Swindon and that's great news for all the workers. We are all focused on making this a successful plant with a long-term future, producing cars for all around the world."
But the factory's future will always depend on Honda developing new cars that motorists buy in big numbers –something it has not done in recent years, despite having earned a great name for reliability.
Last year saw the biggest product offensive by Honda for over a decade, with every model replaced or updated to give the brand the newest line-up in the car industry.
A new Jazz, the all-new HR-V in the fast-growing crossover sector, the Civic Type R, an updated CR-V, the return of the legendary NSX supercar and an all-new Civic in 2017 are plenty of reasons for optimism.
Phil Crossman, Honda's UK managing director, is the man responsible for hitting the sales targets that will keep Swindon working flat out: "We had fallen off the radar of some customers, but our new models mean we are right back on the shopping list. We now have the newest model line-up in the business and everyone is very confident."
Phil says the response from dealers and the public has been phenomenal: "We can sell every HR-V we've got and the Civic Type R is sold out until next February. We are approaching 2016 with a lot of confidence and excitement."
Honda's advertising slogan for the new Civic Type R – "R you ready?" – seems to appropriately sum up this new-found belief in a brand that is back on track, and with a much more secure future in Swindon.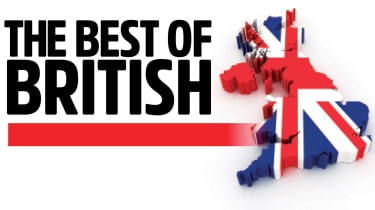 Get all the latest Honda news and reviews here.