'BYD is here to disrupt the EV market, and that's a good thing'
Mike Rutherford thinks that BYD's low-cost electric cars could spell the beginning of the end for its pricey, well-established rivals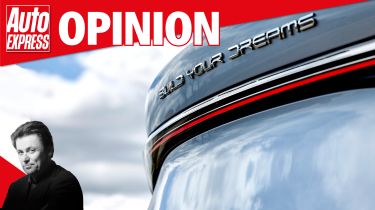 It's the biggest, brightest, best-value brand you've barely heard of. And I don't mind admitting that this car maker, born just 20 years ago, excites me more than any other mass manufacturer as we hit the halfway point of 2023. 
BYD Auto (what?) is a Chinese company that's just arrived in Britain and immediately shocked me with its apparently high-quality cars, positively provocative prices, and no-nonsense strategy of less talk, more action. Make no mistake, it's here to disrupt.
Sure, Polestar and Tesla played their parts in giving the traditional automotive business in Britain a kick up the backside. But not as effectively as I expected.
Also, Polestars at up to £86,000 apiece (with "dismal reliability stats," according to AE's Driver Power survey) are hardly enabling us to access the affordable, dependable products we crave, are they? And as for some Teslas ("notable for their breadth of reported faults," says DP) selling here in left-hand-drive only, that's a massive backward step for the firm whose LHD Model X is priced as high as £126,000. Gulp!  
Today, BYD is the incoming disruptor-in-chief and while it's little known and little understood, it's actually not so little. It makes – wait for it – 3.8 million vehicles annually and outsells most other leading, allegedly superior brands – Kia included. And to rub salt into the Korean firm's wounds, the pure-electric BYD Atto 3 is bigger, better and bargain-priced (with zero-cost metallic paint) compared with the equivalent Niro. 
State-of-the-art pure-electric BYDs such as the distinctive Atto 3 from £36,490 (less expensive than the very ordinary, bog-standard VW ID.4) and daftly named Dolphin from £25,490 (the cheapest Vauxhall Corsa Electric costs around £6,500 more) surely spell the beginning of the end for hitherto overpriced EVs in the UK. The BYD Seal is likely to come here, too (naturally, costing less than its direct rival, the Tesla Model 3).   
When I was first introduced to an unbadged (purely for research and valuation purposes) Atto 3 in the unlikeliest of locations a few months ago, it looked and felt to me like a car sitting comfortably in Lexus/Genesis/Volvo territory. And when I later drove it for a couple of hundred miles, its positives outweighed its minor performance and interior/exterior design negatives – which might be expected on an early, first-off-the-boat, RHD, almost pre-production model for UK journalists and dealers to evaluate.
Similarly, when I inspected the Dolphin, it had the appearance and feel of a supermini that the likes of Lexus, Genesis and Volvo haven't yet, but could design and build for growing numbers of urban drivers seeking more than a common-as-muck runabout.
Put another way, based on my initial impressions, BYDs already on sale in Britain just about qualify as premium products – not the 'cheapo Chinese concoctions' we thought we'd get from the largest and most productive car-making country on the planet. 
Earlier this month, Bloomberg – the legendary and much-respected New York-based financial giant – described BYD as the "world's hottest EV maker". Maybe, just maybe. 
Partnership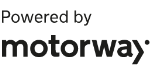 Need to sell your car?
Find your best offer from over 5,000+ dealers. It's that easy.
Looking for an ell-electric bargain? These are the cheapest EVs you can buy...