"Auto Express has covered 35 years of taxes, tolls and intolerance for UK motorists"
As a founding father of Auto Express, Mike Rutherford is uniquely placed to look back at changes in its lifetime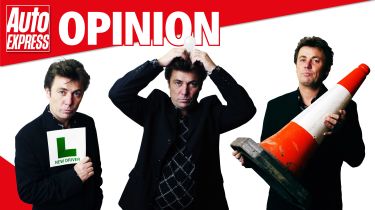 Camden Town, London, summer 1988. World famous for its lack of parking spaces and an abundance of yellow-peril traffic wardens (remember them?), this area was the unlikely venue for our mission to create an all-new motoring magazine with an alternative look, feel and attitude.
Our 'corporate home' close to Mornington Crescent tube station comprised three crumbling buildings: a grotty pub (in the mistaken belief it might aid creativity), an even grottier traditional office (which we shared with the heavy-metal mag Kerrang!) and a cheap-as-chopsticks Chinese cafe (our unofficial staff canteen). Smoking was legally permissible in all three establishments and that hugely pleased the Kerrang! crowd.
Myself and my fellow founding fathers had backgrounds in either newspapers or car magazines – or in my case, a bit of both, having served time as a departmental editor on Motor Trader and Motor, and motoring correspondent at London's Evening News. However, we weren't branding specialists, so didn't know what to call the mag we hoped to launch by Autumn. That's why we gave it only a working title: Auto Express.
More than a third of a century later, the name and the magazine remain alive and kicking. And because I've been around since before day one, subsequently lost all my hair and acquired a pipe and slippers, I'm the only journalist left from those planning and launch days. Most media-industry 'experts' and a few auto-industry snobs predicted we'd survive a month. Some 420 months later, Auto Express magazine retains its position as Britain's best-selling weekly car mag and now boasts one of the world's biggest car websites. Not bad, eh?
Back then, life was simpler, fairer, more tolerant of drivers. Anyone aged 17 or older and armed with just a few hundred quid was rightly praised for having enough get up and go to put a foot on the motoring ladder by booking a few lessons, passing their test, then buying a perfectly usable second-hand car, a third party, fire and theft insurance policy and a few gallons of leaded petrol. We – Britain's self-reliant motorists, young and old – appreciated the benefits of 24/7 freedom of movement that afforded us better social lives and the ability to drive to work rather than rely on iffy buses, trains and other much-hyped 'alternative' modes of transport that many misguided politicians and eco-mentalists have become evangelically obsessed with.
Late-eighties/early-nineties Conservative Transport Ministers, including Peter Bottomley and Christopher Chope, occasionally popped into our office/pub/Chinese cafe complex. Conversely, Labour's punchy Secretary of State for Transport and hypocrite-in-chief, John 'Two Jags' Prescott, almost chinned me after insisting I interview him on a rancid bus, on which he objected to my entirely accurate observation that he hadn't paid his bloody fare!
Another Labour Transport Minister was Steve Byers – who couldn't drive. Honest. Years later, the Conservative/Lib-Dem Coalition wheeled out its version of a transport secretary: Norman Baker, the only car owner I've met who was so disinterested in the subject matter that he genuinely and hopelessly didn't know the make and model of the vehicle he drove.
Partnership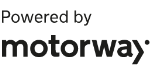 Need to sell your car?
Find your best offer from over 5,000+ dealers. It's that easy.
Of the Prime Ministers I briefly interviewed, I thought Tony Blair was a bit creepy, and spoke but said absolutely nothing; John Major seemed clueless and just sounded and looked knackered; and when I said to David Cameron "Are you a friend of the motorist?", he cleverly/deviously replied that he was (past tense).
Motorist-loathing matters then went from bad to worse. Intolerance for, and taxing of, drivers intensified via measures such as a higher (20 per cent) VAT rate on cars, cynical 'congestion' charges, and revenue-raising speed cameras.
London Labour Mayor Khan's extended-ULEZ racket that followed a decade or so later was the most blatant example ever of motoring being used as a political football, while also pricing countless motorists off the road. Equally disgraceful: Khan and others said car exhausts were the No.1 cause of poor air quality – despite the fact that they're not.
A VW Polo could be bought new in 1988 for £5,697. That's equivalent to £15,081 today, says the Bank of England's inflation calculator, yet the cheapest Polo now is £20,070. But if you think that's bad, the median price of a new car in 2023 is £41,000, which is unaffordable for the majority of private motorists.
Insurance costs have gone the same way as new-car list prices. I'm more convinced than ever that wide-boy insurers unscientifically invent prices as they go along in the hope and expectation that enough mug punters will pay up. It's a similar deal on petrol-station forecourts, where some companies have long been charging obscenely high prices for fuel. The most consumer-unfriendly brand I've spotted recently is BP, which has greedily facilitated pump prices of £10 per gallon/£2.20 a litre.
Driving in continental Europe is no longer the joy it was, due to unpleasant channel crossings plus uncompromising French traffic cops demanding cash from drivers accused of minor offences. As for airport car-rental desks, they're now my idea of hell.
Disappearing acts have included everything from Ford's vehicle factories in the UK (Dagenham is a shadow of its former self, just making engines), to MG Rover's jinxed Longbridge site and Honda Swindon. Equally tragic is how the organisers of what was (but is no more) The Greatest Motor Show on Earth – Geneva – were forced to cowtow to mounting pressure and cancel the Swiss event in 2020, transferring it to Qatar. They say they'll be back in Geneva next year. Let's see...
Among my top heroes and disruptors were and still are Sir Stirling Moss (RIP you lovely person), Peugeot CEO Linda Jackson, Goodwood's Earl of March, brilliant but odd Elon Musk, and ahead-of-his-time Daewoo founder Woo-choong Kim. Villains include VW's Dieselgate mob and Nissan's Carlos Ghosn, now a fugitive and my least favourite industry bloke I ever had the displeasure of meeting.
Elsewhere in the magazine you'll find endless exciting examples of the greatest cars since '88. But if I had to name just 3.5 modest, but historically significant, models of the last 35 years I'd opt for the affordable sports car (MX-5), the breakthrough hybrid (Prius), the first EV for the masses (Leaf) and the ultimate quadricycle (Ami).
The most important and successful car-producing countries on the world stage between 1988 and 2023? First Japan and Germany, more lately South Korea, today China. America, with its obsession with pick-up trucks, rather than cars, isn't even in the mix.
During the recent past and for the next several years, pure-petrol and petrol hybrid cars from several continents will continue to rule. But by the time Auto Express approaches, then reaches, its 50th birthday in 2038, UK showrooms will be utterly dominated by EVs – many of them from Asian brands we haven't yet heard of, some of which will have about as much individuality, visual appeal, and style as today's mobile phones. But hey… that's progress.
Click here to subscribe to Auto Express now for just £1...