Used Peugeot 208 (Mk1, 2012-2019) - What's it like to drive?
The Peugeot 208 Mk1 is composed and easy to drive, though it's not as fun as some rivals
While not quite a class leader in period, the Peugeot 208 Mk1 nevertheless does a good job at striking a balance between good handling and a comfortable drive. For the most part, the petrol and diesel engines offer peppy performance, but the least powerful choices only make sense if you predominantly drive around town.
Engines and performance
The Peugeot 208 Mk1 was available from new with a variety of engine options, with an overwhelming majority of them being petrols. The entry-level choice was a 68bhp 1.0-litre-three-cylinder, which is peppy enough if you only intend to drive in town; the more potent 95bhp 1.4-litre four-cylinder 82bhp and 110bhp 1.2-litre three-cylinder options are more flexible and easier to live with, especially if you do a fair bit of driving on faster roads like dual carriageways and motorways.
208 Mk1 buyers after a bit more oomph were catered for with a selection of 1.6-litre four-cylinder petrol engines. Regular 208s were available with a 158bhp version of this engine, whereas the 208 GTi hot hatch had 197bhp at its disposal. For the 30th Anniversary and Peugeot Sport versions of the GTi, the 1.6-litre engine had a modest power bump to 205bhp.
Diesel engine options weren't quite as comprehensive on the Peugeot 208 Mk1. Pre-facelift models were available with a 70bhp 1.4-litre and 92bhp and 115bhp versions of a 1.6-litre four-cylinder; post-facelift models used 75bhp, 99bhp and 120bhp versions of the same 1.6-litre. While efficient, the sub-80bhp models are very sluggish, so the more powerful diesel options are a more worthwhile pick and are still pretty economical.
An array of gearboxes was offered on the Peugeot 208 Mk1, although not all of them were available across the range. For instance, most models came as standard with a five-speed manual, while the GTi hot hatches and the most powerful petrol and diesel engines came with a six-speed manual. This is important to bear in mind if you do lots of long journeys, as the extra ratio in the gearbox means the engine runs at lower revs at motorway speeds than five-speed cars and therefore aren't as noisy.
Depending on the engine, the Peugeot 208 Mk1 was also available with a handful of automatic options. By far the best automatic offered on the first-gen 208 was the six-speed gearbox for the 1.2-litre 110bhp petrol engine, as it changed gears smoothly and suited the car well. In contrast, the ECG automatics used on the 82bhp 1.2-litre petrol and the diesel engines were very slow and clunky, and aren't easy to recommend unless you really need an automatic first-gen 208.
On the road
The Peugeot 208 Mk1 is focused a bit more on comfort than handling, so you'll likely be better off with a Ford Fiesta or a Mazda 2 if you want behind-the-wheel thrills from a used supermini. Don't go thinking the Peugeot's dull to drive, though, because it has strong grip, responsive steering and good body control when cornering.
Being a small car, the Peugeot 208 Mk1 is in its elements when being driven in cities and around town. The light steering and good forward visibility help make the Peugeot easy to position on the road, and the suspension does a decent job at ironing out lumps and bumps in the road. However, the low-speed ride is on the firm side.
Partnership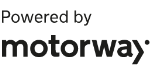 Need to sell your car?
Find your best offer from over 5,000+ dealers. It's that easy.
When on faster roads such as dual carriageways and motorways, the Peugeot's suspension fares better when dealing with rougher surfaces. The car can be a bit noisy at higher speeds, though, and be wary of the big blind spots caused by the chunky rear pillars.
For the most part, the Peugeot 208 GTi hot hatch model shares similar driving qualities with the regular versions, albeit with a sportier flavour. The GTi models benefit from more powerful brakes over the standard 208 Mk1, and the handling is sharpened up even further by the stiffer suspension. That does translate into a firm ride, but not to the point where it makes everyday driving duties uncomfortable.