Used Peugeot 208 (Mk1, 2012-2019) – How much will it cost?
Good fuel economy and affordable prices mean the Peugeot 208 Mk1 shouldn't be an expensive car to run
The Peugeot 208 Mk1 offered good value when it was brand new, and that quality has been carried over to the used marketplace. Prices for the Peugeot will tend to be a bit lower than like-for-like alternatives from rival car makers, and most 208 Mk1 models were nicely equipped as standard. Running costs are handily low, too, as the petrol and diesel engines are capable of returning very good fuel economy.
Prices
As a value-for-money proposition, the Peugeot 208 Mk1 makes a good case for itself. Most models came with a decent amount of equipment as standard, and prices for Peugeot 208 Mk1s remain a fair bit lower than those for some of its similar-age rivals like the Ford Fiesta and Volkswagen Polo.
Peugeot 208 Mk1 examples that are younger and have lower mileages will generally command higher premiums than older and higher mileage models. Regardless of the car's age, there won't be that many changes on the spec sheet bar any optional extras that were fitted when new: equipment levels for the most part remained the same across the 208 Mk1's lifecycle, and the mid-life facelift in 2015 introduced only fairly minor changes. You will need to go for a facelifted model if Apple CarPlay and Android Auto smartphone compatibility is a must-have feature, though.
You can check out the latest listings and used prices for a Peugeot 208 Mk1 on our sister site BuyaCar, or value a specific model using our valuation tool.
Fuel economy and emissions
On paper at least, one of the strongest areas of the Peugeot 208 Mk1 is its fuel economy. Across the board, the 208 Mk1's engine options are pretty good when it comes to fuel consumption, which means they're worth considering if you're intent on saving as much as you can at the pumps.
For the best possible fuel economy, the diesel engines are the ones to go for. Go for the 1.5-litre diesel, for instance, and you'll have a supermini that Peugeot claimed in period was capable of up to 67.7mpg and could emit as little as 86g/km of CO2. On paper, the 1.6-litre diesel that was available on earlier 208 Mk1s was more efficient still, with official fuel economy of up to 94.2mpg being quoted, but do bear in mind these figures were calculated using a different method from the one that the 1.5-litre models went through.
In comparison, the petrol engines aren't as frugal as the diesels, but are still pretty efficient. For example, the 1.2-litre engine could return between 49.8mpg and 51.5mpg and emit between 106g/km and 110g/km, depending on the power output. Peugeot also quoted fuel economy of up to 65.7mpg and 99g/km for the 1.0-litre, and 52.3mpg and 125g/km for 1.6-litre models – though, as with the previously mentioned diesels, their fuel economy wasn't calculated in the same way as the later 1.2-litre cars.
Running costs
How often you'll need to have your Peugeot 208 Mk1 serviced will depend on the engine under the bonnet. Petrol-powered models need to be serviced once every 12 months or 20,000 miles, whichever comes soonest, whereas diesel versions will need to be checked over once every 12 months/12,500 miles.
Partnership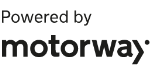 Need to sell your car?
Find your best offer from over 5,000+ dealers. It's that easy.
Services also alternate between minor and major ones, and will set you back £199 and £299 respectively. There are also additional costs you'll need to budget for: all Peugeot 208 Mk1 models have an engine timing belt which needs to be replaced every 10 years/112,500 miles, which will set you back £569 or £449 if you use pattern parts. A brake fluid change is also required once every two years, at £65 a pop.
Insurance costs shouldn't be too pricey on the Peugeot 208 Mk1, as many of the models sit in fairly low insurance groups. Versions with the 1.0-litre petrol engine promise the lowest premiums, as these 208 Mk1 variants start from insurance group 5, and the regular 208 Mk1 insurance group ranges top out at insurance group 26 for the punchy 1.6-litre petrol cars. For the 208 GTi Mk1 hot hatch, insurance groups vary from 30 to 34, depending on the spec.
When new, the Peugeot 208 Mk1 was available with a three-years/60,000-mile warranty. As a result, at the time of writing, it's still possible to buy a used Peugeot 208 Mk1 from 2019 that still has a little bit of manufacturer cover left to run, depending on its mileage.