New Peugeot 3008 Hybrid4 2020 review
The Peugeot 3008 Hybrid4 aims to be the perfect blend of family practicality, stylish design and impressive economy, but is it?
Find your Peugeot 3008
Offers from our trusted partners on this car and its predecessors...
Or are you looking to sell your car?
Advertisement
There's lots to like about the 3008 Hybrid4. It's well built, well equipped and has a cabin design that makes most other conventional family SUVs look ancient. It's comfortable, economical and relaxing to drive, too. However, all of this applies to the front-wheel-drive 3008 Hybrid, and that's as much as £10,000 cheaper. Company car users aside, this version is too expensive to recommend.
This is the Peugeot 3008 Hybrid4 - a car which, emitting just 29 grammes per kilometre of CO2, has comfortably the lowest tailpipe emissions of the 3008 SUV range.
That tiny emissions figure is courtesy of a powertrain that we're going to become very familiar with over the next year or two. This new petrol/electric setup, developing 296bhp, has been around since the arrival of the DS 7 Crossback E Tense and will later be used in all sorts of Peugeots, Citroens, DSs and Vauxhalls.
Perhaps surprisingly for a car with such tiny emissions numbers, one of the biggest benefits is power. The 3008's plug-in hybrid system uses not one, but two electric motors - each drives an axle, and each produces 108bhp. They combine with a 1.6-litre turbocharged petrol engine that makes 197bhp. Due to the fact that not every power source delivers its peak simultaneously, the overall result is 296bhp, while maximum torque stands at 450Nm.
Switch the drive mode select into Sport and it means this four-wheel-drive family crossover will sprint from 0-62mph in 5.9 seconds. It really feels it, too. Plant your right foot and - once the eight-speed automatic gearbox has figured out what gear it's meant to be in - the 3008 surges forward with a near hot-hatch like shove.
Given that the petrol unit is related to the one previously used by the 208 GTI and 308 GTI hot hatches, it has a sound to match, too, though it does transmit vibration through the steering wheel near the rev limit. At least when you're not pressing on, it settles into a gentle background hum and is decently refined.
Keep the 13.2kWh battery topped up and the 3008 Hybrid4 can drive around for 36 miles on electric power alone (based on the WLTP testing system), making the petrol engine almost redundant on short journeys. With only the electric motors engaged the 3008 feels smooth, silent and incredibly relaxing to drive. It's comfortable, too, even on the 19-inch wheels of our test car.
From startup, the car defaults to 'Electric' mode, while 'Hybrid' leaves the car to work out the best way to use both petrol and electrical energy in the most efficient manner possible. There's also a proper four-wheel-drive setting which, in addition to a hill descent control system, means that the 3008 can tackle some pretty decent off-road terrain - often without calling the petrol engine into action at all.
Another mode allows the driver to ringfence a certain amount of charge in the battery on longer journeys, saving it in reserve so that there's enough electrical energy left to use when entering towns, cities and designated low emissions zones. A smartphone app lets users set charging schedules (to make the most of cheaper overnight electricity tariffs, for example) or to pre-heat or cool the cabin.
Partnership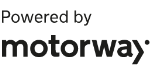 Need to sell your car?
Find your best offer from over 5,000+ dealers. It's that easy.
A full battery charge takes roughly eight hours through a regular three-pin plug, or one hour 45 minutes if you have a 7kW home charger. The battery pack itself is positioned beside a fuel tank that's 10 litres smaller than in other 3008 models.
Unsurprisingly, It eats into boot space. The 520-litre load bay of petrol and diesel models shrinks to 395 litres, while there's a 25-litre space for the charging cable under the boot floor. Passenger space is unaffected though - in other words, it's not quite as roomy as a SEAT Ateca, but it's more than good enough.
Along with the two motors, that battery also adds weight - 340kg compared to a regular 1.6 petrol 3008. So while the performance feels lively, the Hybrid4 feels too lethargic through the turns to be considered anything close to fun. At least all that mass is added low down in the car, so the neutral balance and strong grip are all that really matter for a family car like this.
In reality, the slightly unremarkable drive makes the power output seem a bit unnecessary. And so does the price: the 3008 Hybrid4 costs £46,735, a figure that puts Peugeot very much in the territory of a BMW X3 xDrive30e and Audi Q5 55 TFSI e.
That's in part due to the fact that the Hybrid4 is only available in the top-spec GT trim. It is very well equipped though: massaging front seats, a panoramic glass roof, an automated tailgate, adaptive cruise control which works in stop/start traffic and a system that can semi-autonomously steer the car within its lane are all standard. 
However, those low emissions still mean that this is a cheap car to run for company car drivers. As it stands, the 3008 Hybrid4's CO2 emissions put it into a 12 per cent Benefit in Kind rate, compared to a 27 per cent rate for the 3008 GT diesel. That means that earners in the 40 per cent bracket will pay £2,240 per year for the hybrid, while the diesel will cost almost double that.
For private buyers who just can't stomach that asking price though, there is an answer. Peugeot offers a 3008 Hybrid that goes without the rear motor; the front-wheel-drive PHEV produces 222bhp and accelerates from 0-62mph in eight-ish seconds. Like-for-like, it's £5,000 cheaper than the Hybrid4, but it's offered in lower trims too, so the cheapest Hybrid in Allure trim costs a more reasonable £36,585.