How to design an electric car
Peugeot's design boss explains how electrification will change his team's work
There's no escaping it: a ban on the sale of new internal combustion-engined cars is looming. And as the industry leads customers towards an all-electric future, the vehicles on UK roads are surely set to look very different. Having no engine in a car means much-reduced cooling requirements; even the length of the bonnet will change because, in many cases, there won't be anything under it.
Peugeot's design director Matthias Hossann is one of the key figures facing the challenge of turning the firm's products into EVs over the coming decade (the commitment is all-electric in Europe by 2030), including the potentially awkward transition period when cars may have to be offered with both power sources.
Hossann has solid form at Peugeot, having worked on crucial models for the French brand over the past decade – the current 208 and 2008 for starters, but also eye-catching concepts like the stunning e-Legend. When we meet him for a chat, though, he's walking around Peugeot's latest creation, the new 408. It's a car that's had a long gestation period – seven years, in fact – and Matthias has had a hand in its design since the first sketches were put to paper.
During this time, the 408 has evolved to offer internal-combustion engines and a pure-electric powertrain, highlighting a change in priorities for Peugeot and for the wider automotive world. "The switch to electrification is a great opportunity for design", says Matthias, "but it's also a challenge, because a lot of the time you used to be able to recognise a premium car by its engine. With electric cars this won't be possible, so we need to look at other methods."
Although electric cars offer new avenues of design, maintaining Peugeot's current distinguishing features is just as important for Hossann and his team. "We want some consistency," he states. "That means that on the street, you must always be able to recognise the Peugeot as a Peugeot." And as an example, he gestures to the 408's front end, saying, "The tiger-claw headlight signature is something we'll evolve, along with the grille, which on this car is smoother and more integrated."
Peugeot will soon reveal the pure-electric version of the 408, the e-408. It should follow a similar brief to the e-308, not varying too much from the combustion car. "This car has been designed with electrification in mind", says Matthias. "That grille is part of the thinking of becoming more aerodynamically efficient – which is hugely important on an electric car. The 408 has design constraints, in both internal combustion engine and pure-electrification, and we have to make sure it still makes sense in terms of packaging."
In some respects – notably the profile – the 408 stands apart from anything else in Peugeot's range. Hossann is quick to point out that this approach will continue. "We want to be creative," he argues. "We don't want to do Russian dolls."
Along with pure-electric powertrains, sustainability is also playing an increasingly large role in the way cars are modelled. Matthias says Peugeot is taking steps to incorporate a more eco-friendly approach in car design. "We're using no more chrome and we're looking to use more sustainable materials," he says. "We have to think differently in terms of lifecycle and process, and I believe a new aesthetic will be born from this way of thinking."
Partnership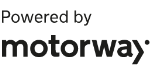 Need to sell your car?
Find your best offer from over 5,000+ dealers. It's that easy.
As Peugeot accelerates its push towards a full-electric line-up in Europe, the company will adopt the range of STLA platforms from parent firm Stellantis. Hossann admits his team is already playing with the fixed points and parameters offered by the new architecture.
"We are working with this skateboard platform," he says, "so we can really enhance the proportion to get the wheels in the corners of the car. But also the interior can benefit too with more space and a more extreme look. I think the electric-car revolution can transform car interiors."
Exterior and interior design can sometimes be looked at as two separate entities, but Matthias says it's important to have consistency. Inside the 408, he highlights the process of matching exterior to interior design. "It's about telling the same story," he says. "We have a cohesive machine and luckily the Peugeot design team is small, so we can communicate and make sure we're sharing key information."
A few 3D-printed extras are set up next to the 408 and Matthias points out the influence the new technology is already having on the way cars are both constructed and designed. "3D printing is a huge benefit for the customer, because at the end of the day you can really customise your own experience with the car," he says. "The printers can make larger items now, such as bumpers, and I think it's a process for the future. We'll be able to create individual design elements for each customer with 3D printing and this will lead to greater personalisation."
This also means customers potentially have the chance to divert from Matthias's original creations. You might assume he'd be sceptical about customers tweaking his work, but he says, "I feel it's more of an opportunity. There'll be scope for more flexibility of design; customers want something different from their neighbours."
This feeling of choice extends far beyond just design, however. Phil York joined Peugeot earlier this year as senior vice president of marketing, and he says that, as a company, Peugeot is well placed for the switch to electrification.
"I think within Stellantis we have the investment, the platforms and the product to have a competitive line-up," he says. Right now that means offering buyers of the 208, 308 and soon the 408 the choice of combustion power or an EV.
"The 308 and 408 are part of our 'power of choice' line-up," York says, "where we've been offering a range of different powertrains on the same platform. It's a great strategy during this transition period, but as we move forward into the Stellantis STLA platform era, they will be kind of EV by design."
There are an amazing 14 brands operating as part of the Stellantis group, and almost all of them are planning to use the STLA technology. To help differentiate future Peugeots from their Stellantis cousins, York says the brand has three key principles it must adhere to.
"Design is one pillar," he says. "It's the look and feel of the brand. Then driving experience, and finally excellence, which is about quality, technology and efficiency. These values are what we have to apply to internal combustion-engined cars today or EVs tomorrow."
There could even be good news for more traditional Peugeot fans, because York says his team isn't afraid of looking to the past for inspiration. "If I talk about iconic products, we did a lot of customer research and you can probably guess 205 GTi and 405 really shone through," he says. "It's important we align our values with our most-loved cars."
Click here for our list of the best electric cars to buy...