Porsche confirms 2019 Formula E entry as LMP1 programme ends
Porsche becomes the latest big name to join Formula E, and will pull out of LMP1 this year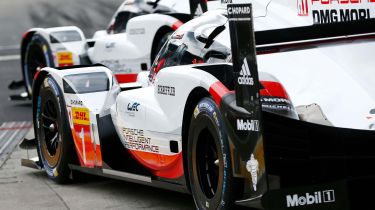 Porsche has become the latest major car manufacturer to commit to entering Formula E, and will end its Le Mans winning World Endurance Championship LMP1 programme at the end of the 2017 season.
The brand will enter Formula E in 2019 as the second brand from the Volkswagen Group to confirm its place on the grid – Audi confirmed earlier this month that it will join the sport for the 2017/18 season, taking control of the ABT Sportsline entry.
Porsche's announcement comes as a clutch of premium German manufactures have committed to the all-electric motorsport series. This month alone, alongside Audi, Mercedes and BMW have confirmed plans to fully enter the sport. BMW will join the grid in 2018, while Mercedes will enter alongside Porsche for the 2019/20 season.
Renault, DS and Jaguar already feature on the Formula E grid.
Like these other manufacturers, Porsche will use Formula E as a test bed to develop new electric powertrains and technology, ahead of the firm's first all-electric car arriving on sale in 2020. Revealed in concept form at the 2015 Frankfurt Motor Show, the Mission E will fire the starting gun on an EV revolution at Porsche which will see the firm develop electric sports alongside its traditional range.
Michael Steiner, Member of the Executive Board for Research and Development at Porsche AG, said: "For us, Formula E is the ultimate competitive environment for driving forward the development of high-performance vehicles in areas such as environmental friendliness, efficiency and sustainability".
Porsche says it has already taken the first necessary steps towards developing its 2019 Formula E entry, and while the firm is backing away from LMP1 and the WEC, it will continue to invest in GT class racing.
Is Formula E now the most attractive motorsport for manufacturers? Tell us your thoughts in the comments.