New Porsche 911 Carrera S 2019 review
We get behind the wheel of the 992-generation Porsche 911 Carrera S to see if it can cope with the UK's notoriously harsh roads
Find your Porsche 911
Offers from our trusted partners on this car and its predecessors...
Or are you looking to sell your car?
Advertisement
While there was never much doubt, this latest 992-generation Porsche 911 manages to improve on its already accomplished predecessor in near enough every way. The smarter cabin and expert detailing give it true GT credentials, while the explosive powertrain and responsive handling make it a fantastically engaging car to drive. The newest 911 therefore retains its place as the benchmark in this class, without question. To think there will be even harder, faster and more dynamically proficient models on the way, is quite hard to comprehend.
The Porsche 911 is the benchmark against which all new sports cars are measured. Incremental improvements with each model iteration have transformed the latest version into one of the greatest all-rounders on sale.
We first tried the 992-generation 911 Coupe back in January, though our impressions centred on a single track drive – complemented by only a few miles around the restrictive perimeter roads near the Hockenheim circuit in Germany.
The car's biggest test had to wait, then. You can't truly judge a car's dynamic quality until you've driven it on UK roads – and what better place to do that than around the fantastic winding switchbacks, tight corners, and pothole-ridden tarmac of the Scottish Borders?
The first thing you notice is how well damped this latest 911 is. The compliance on rough roads is little short of astounding; if roads like these can't upset a car's high-speed composure then little else is likely to cause issue. Irregular cambers, deep ridges, and sudden changes of elevation did little to affect the 992's solid, squat and impressively collected stature.
The same is true when cruising. While road noise on the Porsche's typically wide-section rear tyres continues to be the car's downfall, it's impossible to pick fault with the way it rides on a motorway. Shamefully, adaptive cruise control is a £1,203 option. Oh well, you can't have it all.
While the roads we drove weren't soaking wet, you'd happily describe them as greasy. An early squeeze of the throttle on the exit of a particularly tight bend is enough to send the 992 squirming, but switching the car to its 'wet' setting gives the two-wheel drive 'S' model near-4S levels of traction – and with seemingly little restriction of power. Rarely do the complex electronics interfere with the drive experience, simply gnawing away in the background to keep you on the straight and narrow.
Normal mode is where many drivers will spend most of their time, and it's in this setting where the 911 arguably feels most complete. Striking a beautiful balance between compliant cruiser and ballistic missile, it allows you to pootle calmly through town before unleashing 444bhp when the roads open up. The gearbox, despite now featuring eight (instead of seven) ratios, is as alive and responsive as ever – the short but perfectly mounted shift paddles falling neatly to hand in the 10-to-2 position.
Speaking of the steering, this is an area where the 911 continues to delight, setting a high bar in the sub-£100k sports car class. The wheel is upright, but there's loads of feel, providing lightning fast reactions and a level of precision missing in many rivals. It offers a perfect match for the muscular engine and responsive gearbox.
Partnership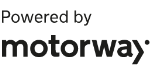 Need to sell your car?
Find your best offer from over 5,000+ dealers. It's that easy.
While the previous-generation 991 model started life as a naturally-aspirated sports car, all non-GT models switched to forced induction when the car was facelifted in 2016. However, as this 992 is fully-turbo'd from the start, it has allowed Porsche's engineers to work a little harder on making the 911 sound as ferocious as it looks.
Both the S and 4S use an evolution of the 3.0-litre turbo flat-six found in the outgoing car. Turn the starter switch and you're welcomed by a familiar bark as the revs rise before settling into a burbling idle. It's relatively quiet around town, but push harder and you can hear the extra whooshes and whistles as the turbo spools, as well as the occasional pop and bang when you lift off. It can't match the aural engagement of a Jaguar F-Type, but it's better than before.
Elsewhere, the cabin offers a big step up over the car it replaces, with a clutter-free dashboard centred around a short, stubby gear lever. There's a line of simple toggle switches harking back to 911s of old, while the central screen sits higher up and is easier to navigate as a result. The digital displays either side of the rev counter offer crystal clear trip and navigation info on demand.
The 911 is still a strict 2+2, however. While it's both more dynamic and easier to live with, the rear seats are strictly for kids – and even then you'll have their muddy feet brushing against the supportive and infinitely adjustable front chairs. If just two of you are travelling, those backs seats double as a luggage rack – and there's sufficient space in the nose (132 litres) for a couple of soft bags.