Porsche 911 restomods: the exclusive world of modified classic Porsches
There's something about the Porsche 911 that makes it a favourite for the restomod treatment. We explore the world of firms restoring and modifying the German classic
Another day, another Porsche 911-based restomod, hot rod, retromod; call them what you will. That's certainly how it seems, sometimes.
Of course, it isn't just 911s that get the restomod treatment, but you could be forgiven for thinking so. Why does the 911 lend itself so well? Well, think cult appeal, motorsport heritage, Porsche's own mix-and-match parts bin, and a healthy aftermarket of tuning and styling parts. Plus, of course, the desire to create something bespoke, and a ready supply of donor cars, too, thanks to the 911's unprecedented near-60-year production run.
That said, the early, pre-1974 cars are considered sacrosanct when it comes to modifying. They are already uber-classic and have a value that would be wiped out if they went under the knife. The sweetspot is with the later impact-bumper cars and beyond, with the 1989-1993 964 model in particular being a firm favourite. However, more recently the 993 model 911, which has the distinction of being the last the air-cooled car, has been gaining traction with the restomod crew.
And what of the water-cooled cars – the 996 and beyond – as they become modern classics in their own right? As surely as night follows day, their time will come, but for now, here is the Auto Express guide to the air-cooled 911 restomod scene.
1987 Ruf 911 CTR 1 'Yellowbird'
Based on: 911 Carrera 3.2
The genesis of the modified Porsche 911? Well, there were Ruf-modified 911s in existence before the CTR 1 'Yellowbird' came along, but they didn't capture the collective imagination in quite the same way.
In its native Germany, Ruf is classified as a manufacturer in its own right. Alois Ruf took over from his father – Alois Ruf senior – at the family garage in Pfaffenhausen, near Munich, in the mid-seventies. Beetles were a starting point, and then came Porsches.
The Carrera 3.2-litre-based 'Yellowbird' was the star of a video sensation, when they really were a physical format. The film showed Ruf test pilot, Stefan Rosser, manhandling the 469bhp, 211mph turbo monster around the Nürburgring in one tyre-smoking powerslide, expertly captured by helicam, plus onboard footage at the wheel and of his grey slip-on shoes playing the pedals. 
Later generations will know the 'Yellowbird' from its starring role in the Gran Turismo games. To drive? It's a fairly rudimentary experience by modern standards. A monster turbocharger strapped to the 3.3-litre, flat-six engine means lots of lag and then a mass of power.
Ruf is still very much the daddy of the Porsche tuning scene. Current CTRs have the classic look, but with carbon tubs and carbon bodies, plus 700bhp+ flat-six engines. A Porsche 911, but very much in shape only.
2009–2022 Singer Classic
Think restomod now and it's probably Singer (or Singer Vehicle Design, for the full title) that comes to mind, along with a host of pretenders and lookalikes.
The Singer name is a reference to Los Angeles-based Brit Rob Dickinson. He was the singer in a rock and roll band, as well as a graduate from the renowned Coventry University, where he studied vehicle design. He worked briefly for Lotus Cars, before emigrating to the USA, where he mixed music with a passion for Porsches.
Partnership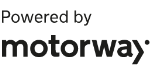 Need to sell your car?
Find your best offer from over 5,000+ dealers. It's that easy.
As well as the LA music scene, Dickinson was also in the epicentre of all things US Porsche, with a well established 911 hot rod scene. Dickinson was a notable player with his own 911 builds, but had a clear vision of what could be created. Others had taken the unloved 964 model 911 and given it the retro look, but in muso terms, Dickinson took the concept and turned it up to 11 (fittingly a Singer's rev counter goes to 11, too), to create the productionised-yet-customer-bespoke Singer Classic.
Singer can be credited with creating a whole new look, taking classic 911 styling cues but adding a modern twist and 21st-century build and materials. Exquisite detailing abounds in what are in effect ground-up builds from carbon-fibre bodyshells and a £500,000-plus price tag.
Engine specs vary, but 350bhp from 3.8 litres is the norm, which is plenty in a car that weighs not much more than 1,000kg. To drive it is to understand it. It's about the quality of performance over quantity, and to their credit, most Singer owners do actually drive their cars.
The Classic is no more after a run of 450 cars, so it's time now for the 'Turbo Study' to take the centre stage. It's based on the 964, but styled in homage to the earlier 'impact bumper' 930 Turbo. And then there's the £1.5million DLS (Dynamic and Lightweight Study), built in conjunction with Williams Advanced Engineering. All 911s, but again, just not as we know them.
Paul Stephens Autoart 993 R
Not Pfaffenhausen or Los Angeles, but Little Maplestead on the Suffolk/Essex borders. It's home to Paul Stephens, the purveyor of all things classic Porsche and the UK's most established constructor in the custom Porsche scene, with nearly 20 years of build excellence from his small team under the Autoart heading.
Rewind to the early days, when donor cars were cheap as chips, and it was the '73 RS look that dominated. But times change, as do markets. Stephens was the first to capitalise on the 964 and now the 993 forms the basis of the latest customer build. Five years in the making, it's a one-off and the very definition of bespoke, but such has been its reception that the order book is open for more, and subsequent customers will benefit from the development that has gone into this prototype machine.
Whereas Singer and Gunther have that slightly more glitzy American vibe, the PS Autoart 993 R is devoid of any such bling. But it shares the very same ground-up build ethos and attention to detail. And subsequent builds will inevitably differ in detail, while retaining the core elements and underpinnings.
The 993 R isn't a backdate as such nor even a restomod. If anything, it looks more like a 993 that been projected a few years into the future, enhanced by the front and rear apron treatment and the 996 GT3 wheels. The 3.8-litre engine has been built with torque and road traction in mind, rather than outright power. Nevertheless, 330bhp is far from shabby in a car that weighs just 1,200kg. 
It also features bespoke electronic damping similar in concept to Porsche's own PASM (Porsche Active Suspension Management), which is five-way adjustable and perfectly dialled in and tuned for the UK's er, unique topography. Seriously, of all the hot-rodded Porsches we have driven, this the gold standard. A snip too at £400,000, which comfortably undercuts most of the competition here.
Gunther Werks 400R
Perhaps even more so than the Singer, a day in the Gunther Werks 400R is like being some sort of auto/Porsche celebrity. Just 25 examples have been built and most have only ever been seen on Instagram, with just one residing in the UK.
It's hard not to draw comparisons with Singer, but mainly because Gunther Werks is another California- based build, in Huntington Beach. Gunther CEO Peter Nam is a passionate Porsche fan, and already had the technical wherewithal from launching and running hi-tech bodywork outfit Vorsteiner. 
His self-imposed brief was to imagine how Porsche might have built a 993 GT3 RS (the GT3 was introduced with the following 996 generation of the 911). Oh, and Gunther Werks takes its name from a renowned German-American mechanical engineer at NASA in the sixties named Gunther Wendt.
Yes, it's another half-a-million-pound custom 911, but once you've seen what goes into the build, you probably wouldn't begrudge that figure. Head to Youtube for the full factory tour. In brief terms here, the super-wide bodyshell is a carbon-fibre masterpiece, with barely an original panel left save for the steel doors and some crash structure. It's no stripped-out special, either, and the interior is a stunning mix of carbon fibre, aluminium and leather, with jewel-like details. 
But underneath the bodywork it's seriously hardcore. The 400R's stretched wheelarches demand an equally stretched wheel and tyre combination. No other custom 911 wears boots this wide: 295/30x18 inches up front and 335/30x18 inches rears, wrapped around GW's signature Fuchs-inspired gold rims.
Power comes from a 4.0-litre Rothsport Racing flat-six, crammed with racing hardware and individual throttle bodies to produce the 400bhp.
A sense of the hardcore extends to the driving experience, too. The power delivery is both noisy and savage, the ride is aggressive on JRZ coilovers, and yes, those incredibly wide front tyres with aggressive camber are quite a handful. In a word: exciting.
Long since sold out, the next offering from Gunther Werks is the twin-turbo 993-based Project Tornado, with 700bhp and again limited to 25 cars. Any more would just be too common.
Kamm Manufaktur 912C
And now for something very nearly completely different and from Hungary, no less, which is almost certainly not the first country you might think of when it comes to Porsches, be they standard or modified.
Instead of taking a 911 and rewinding it, Budapest-based tuner Miklos Kazmer takes the four-cylinder 912 and sort of puts it into fast-forward mode.
Kind of makes sense. The 912 is lovely, light on its skinny wheels, and Porsche made plenty of them. As far as classic Porsches go, they're relatively affordable and not nearly as revered and sacrosanct as a classic 911, so modding is kind of fair game.
The standard 912 weighs in at 950kg, but the Kamm car is claimed to be 750kg thanks to – you guessed it – copious amounts of carbon fibre outside and in. Porsche's standard 1.6-litre flat-four has been taken  to 2.0 litres, with lightweight internals and throttle bodies to mix fuel and air. The resulting 168bhp might not sound like much, but then you don't need much power to propel 750kg, and it sounds distinctive and downright rorty at its 7,200rpm red line.
The manufacturer's gearboxes of the era (it's a Type 901) were rather vague, so on top of that it has a dog-leg first gear, giving a shift pattern that is the reverse of what we're all rather more used to. 
It's a classic Porsche, however, and it feels very much like a classic, but one that's rather lighter on its skinny wheels and tyres and a good deal faster than its original donor. Definitely one for the purist, we reckon. And at £285,700, a wealthy purist at that.
Tuthill Porsche 911K
Back in Blighty renowned Porsche rally experts Tuthill Porsche have long been in the game of modifying the German brand's cars under founding father, Francis Tuthill and in recent years, Tuthill junior, Richard.
Up until now, the Oxfordshire firm has concentrated on the historic rally/race scene, but recently stole the show at the Quail in California (that place again). 
It's all about the numbers with this one: 11,000 and 850. Whereas the rev-counter on a Singer might intimate that it will go to 11, the 3.1-litre engine in the Tuthill really will rev to 11,000rpm. Blimey! And 850? That's 850kg, thanks to a largely carbon-fibre bodyshell and other weight-saving measures such as a titanium roll cage that if not bolted down would probably float. And according to the Richard, that weight is without really trying. There are no power figures yet, but we would guesstimate at 300-plus bhp, which will provide a pretty impressive power-to-weight ratio.
Rather like the Paul Stephens car, the Tuthill 911K has been built with and for a specific customer, but his vision and the development will result in more, although no more than 33 in homage to the early seventies racing 911ST, which didn't exceed that number. 
As yet, no one has driven this particular Tuthill 911K, but we'll be trying our best to fight to the front of what will be a disorderly line to get behind the wheel.
If you could choose any Porsche 911 restomod, which one is it going to be? Let us know in the comments...