Used Porsche Panamera review
A full used buyer's guide on the Porsche Panamera covering the Panamera Mk1 (2010-2016)
The Panamera is everything you would expect of a Porsche grand tourer. It's brilliant to drive, has a beautifully built cabin and is packed with kit, but you'll need deep pockets to run one. Reliability tends to be good, helped by the fact that most of these cars are cherished and not driven too hard. If you're not sure about any potential purchase, you can pay a Porsche dealer £216 for a 111-point check. The model range is surprisingly broad, so all you need to do is pick the best version for your needs.
With Porsche now building more SUVs than sports cars, the idea of this company making a generously proportioned five-door hatchback doesn't seem so radical.
Yet when Porsche first investigated the idea of building a four-door 911 in 1988, the project (known as the 989) was canned because the company's finances were in a parlous state, so the risk of introducing a four-door grand tourer was too great.
But when the Panamera went on sale a decade ago, it hit the spot and sold well as a consequence. Today it's still a car that's easy to recommend – if your pockets are deep enough. 
Models covered
•  Porsche Panamera Mk1 (2010-2016) - What to look out for when it comes to first-generation luxury grand tourer.
Porsche Panamera Mk1
History
The first-generation Porsche Panamera reached UK showrooms in September 2009. Buyers could choose between 390bhp S and four-wheel-drive 4S models, or a 486bhp Turbo, all with a 4.8-litre petrol engine.
In June 2010 the Panamera and Panamera 4 arrived with a 292bhp 3.6-litre V6 petrol; by June 2011 the 370bhp Panamera S Hybrid was on sale, alongside the new 535bhp Turbo S with a twin-turbo 4.8-litre V8, which was boosted to 562bhp from January 2014.
In August 2011 the Panamera Diesel appeared with a 247bhp 3.0-litre V6 and rear-wheel drive. The 424bhp Panamera GTS debuted in February 2012 with a non-turbo 4.8-litre V8. A facelift in July 2013 brought an exterior redesign, while the 404bhp plug-in Panamera S E-Hybrid replaced the Hybrid, and a 408bhp twin-turbo 3.0-litre V6 superseded the V8 in the S and 4S editions.
Porsche Panamera Mk1 reviews
Porsche Panamera in-depth reviewPorsche Panamera Diesel reviewPorsche Panamera S reviewPorsche Panamera S E-Hybrid reviewPorsche Panamera GTS reviewPorsche Panamera Turbo S review
Which one should I buy?
If you want plenty of muscle with reasonable economy, then the Diesel is a good option. While the petrol engines are more thrilling, they're more expensive because of their thirst, plus the high road tax and insurance costs – although no Panamera is cheap to insure. The E-Hybrid can make sense from a road tax and fuel economy perspective, but purchase prices tend to be high.
On the flipside, every model comes with plenty of equipment, with xenon headlights, part-leather trim, sat-nav, park assist front and rear, 18-inch wheels and an electric tailgate standard across the range. The Panamera S adds heated front seats and automatic dipping door mirrors.
The E-Hybrid and GTS feature adaptive air suspension, while the Turbo adds LED headlights, 19-inch wheels, full-leather trim, Bose sound system and heated rear seats. 
Alternatives to the Porsche Panamera
Audi's A7, S7 and RS7 Sportbacks are the closest rivals, offering five-door hatchback practicality with lots of performance and cutting-edge technology, plus a cabin that's easy to live with and very well made. These things are also true of the Mercedes CLS, but its saloon body doesn't have the same practicality as the Audi or Porsche – although there's always the CLS Shooting Brake.
Partnership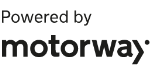 Need to sell your car?
Find your best offer from over 5,000+ dealers. It's that easy.
The BMW 6 Series Gran Coupé is another luxurious coupe-like saloon that's superb to drive, hi-tech and searingly quick with the right engine. A more left-field option is the Maserati Quattroporte, which looks great and is entertaining, if not up to the Porsche's handling standards. Or you could buy a Tesla Model S – the ultra-fast pure-electric luxury saloon for the eco-conscious.
What to look for
Gearbox
The PDK transmission needs its fluid changing every 36,000 miles. Be sure to check for leaks, which are not unknown.
Engine
Early V8 engines, particularly Turbos, are known to suffer from cylinder-bore wear from 80,000 miles onwards; check the oil level. 
Hybrid
The Panamera Hybrid can manage 1.5 miles in electric-only mode, while the E-Hybrid officially has a 22-mile (NEDC) pure-electric range. 
Radiators
Ensure the radiators haven't become clogged up with leaves; this can lead to corrosion and then some quite hefty repair bills. 
Interior
For a sports car, the Panamera is practical; for a family saloon it's compromised. The seats are supportive, but head and leg room in the back are restricted and the boot is small, at 445 litres (or 1,263 litres with the seats folded). The E-Hybrid is even worse, with figures of 335 and 1,153 litres. But the Panamera is fabulously built, albeit with a busy dashboard that's overstocked with buttons.
Prices
Running costs
All Panameras need servicing every 20,000 miles or two years. Schedules are complicated and prices vary, since different versions need different things doing each time. Porsche dealers offer fixed-price servicing, and you can find service sheets with prices at porsche.com/uk.
A Panamera Diesel costs £495-£1,195 to service, while the 4 and 4S are £495-£1,895. You'll pay £525-£1,895 to have a Panamera Turbo or Turbo S maintained. There are no cambelts to replace, while fresh brake fluid every two years is built into routine services. 
Recalls
The Panamera has been recalled seven times, first in April 2010 as front seat belts could detach. Turbo failure on Turbo and Turbo S models led to a recall in July 2012; possible E-Hybrid fuel leaks caused a January 2014 action, with the Hybrid recalled 12 months later. Three in 2018 started with a faulty throttle in April, rear suspension issues in June, and a steering glitch in December. 
Driver Power owner satisfaction
The Panamera doesn't sell in big enough numbers to get into our Driver Power surveys, and Porsche isn't included in our annual brands survey. But Panamera owners who have left reviews on carbuyer.co.uk give the thumbs up, with an average of 4.8 stars out of five. They're nearly all diesel buyers and they love the driving experience and build quality; even the running costs aren't too bad.