Renault Symbioz concept review
We get a glimpse of the future as we test Renault's Symbioz concept, which promises autonomous driving, electric power and full connectivity
Autonomous driving technology is developing at a dramatic rate, and Renault has demonstrated that the systems work years ahead of them being available to customers. How much this sort of technology will cost and how legislation will be adapted is a work in progress, but there's no doubting the revolutionary impact this level of automation will have.
This is the Renault Symbioz, and it represents everything Renault believes a passenger car will become by 2023 – it's fully electric, features Level 4 autonomous driving functionality and can be connected to every 'smart' device you own. To see the technology in action Auto Express joined Renault's engineers on a test drive in France. 
The Symbioz concept was first rolled out at the Frankfurt Motor Show back in September as a 'vision' of what the future could be like in 2030. This running prototype doesn't preview a physical production vehicle, but gives us a closer understanding of the technology and design that we'll begin to see implemented on Renault's products by 2023. 
• Everything you need to know about autonomous cars
The Level 4 autonomous tech on-board is only one step away from a car that would not require a steering wheel to operate. Level 4 is referred to as 'mind off' driving, meaning the driver can hand over total control to the vehicle while safely taking their eyes off the road and watch a movie, for example.
The Symbioz has three driving modes: Classic, Dynamic and Autonomous Drive; it begins every journey in classic mode so operates like a conventional electric car. Being a prototype it's a little rough around the edges when it comes to refinement and comfort. However, the four-wheel steering system gives it the impression of it being a much shorter and more nimble car, despite it being almost as long as a Range Rover. 
It's based on an entirely new electrical architecture and powered by a 72kWh lithium-ion battery. Two electric motors on the rear axle develop the equivalent of 483bhp and 550Nm of torque, but in Dynamic mode those figures increase to 670bhp and 660Nm - that's a hefty slug of power, but as the Symbioz weighs 2.2 tonnes Renault says 0-62mph takes six seconds.
Acceleration is punchy but not as rapid as the headline 670bhp figure suggests. More impressive is the slickness of the autonomous driving functions; pressing two steering wheel mounted buttons simultaneously engages the autonomous mode when the car recognizes an area in which it can operate. French law dictates that dual controls and a supervisor must be present to test this technology on public roads, but not once during our 30-minute stint was intervention needed. 
The system works seamlessly - accelerating smoothly, merging with traffic perfectly and overtaking slower moving traffic; it's as simple as activating cruise control and takes no longer to acclimatize to once engaged. The system manages to negotiate a tight tollbooth, pay automatically and speed back up to merge with motorway traffic all while we safely and legally fired off some emails and took some photographs.
Partnership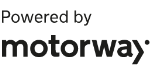 Need to sell your car?
Find your best offer from over 5,000+ dealers. It's that easy.
To demonstrate the real 'mind off' capability of Level 4 driving, we were supplied with a virtual reality (VR) headset to wear, while the car was put into 'relax' mode which reclines the seat to a zero gravity position and moves the steering wheel into the dash to create more space.  And this is all happening while the car is guiding itself down the motorway at 80mph. 
It's a rather bizarre experience sitting in the driving seat barreling down the road without being aware of what's actually going on ahead of you, but after several minutes it's quite easy to relax and let the car take care of everything. As our exit from the motorway approaches the car alerts us that we will have to take control in 60 seconds – failing to do that will see the car slow to a safe stop at the side of the road.    
To make this level of autonomy possible the Symbioz is fitted with an array of radars, ultrasound and lidar sensors, cameras as well as high-definition mapping to ensure it can accurately place itself on the road and read its surroundings. It also communicates with the world around it thanks to vehicle-to-infrastructure (V2X) technology, allowing the car to prepare for hazards in the distance that the driver cannot see, whether that's a broken down vehicle or changing weather conditions. 
Renault has completed around 100,000km of on-road testing with its fleet of Level 4 autonomous vehicle, and millions more will be covered before the technology beings to roll out in five years time.