The Renault Twingo is back! On a mission to make electric cars affordable
The budget four-door electric city car will start from roughly £17,000, or close to £90 per month
The quirky Renault Twingo has been reborn as an affordable electric city car that the French brand says will boast "best-in-class efficiency" and a starting price of under €20,000 – or roughly £17,000 at current exchange rates.
The future Citroen e-C3 and Dacia Spring rival will sit below the new, all-electric Renault 5 hatchback and Renault 4 compact SUV in the brand's line-up. Described as a "silver bullet for sustainable mobility" by Renault CEO Luca de Meo, the Twingo will go from concept to production in just two years – matching the speed of Chinese brands – and will arrive in 2026.
De Meo added that the Twingo "will be a game changer once again, like it was 30 years ago. This is a fit-for-purpose urban vehicle, state-of-the-art EV without compromise."
The new Twingo is set to offer remarkable efficiency figures of up to 6.2 miles per kilowatt-hour, and over its lifetime will be responsible for 75 per cent less CO2 emissions than the "average European ICE car" sold in 2023. It will also be made in Europe and thanks to its low list price, Renault claims the Twingo will be available from less than €100 per month (under £90).
The new Twingo will be designed, engineered and produced by Ampere – a separate company within the Renault Group that focuses on electric vehicles for the B and C-segments of the car market, and will be producing EVs that will wear the Renault badge and sit in the brand's showrooms. 
No technical details for the Twingo have been revealed yet, but Ampere already has a bespoke electric-car platform for B-segment models called AmpR Small (previously CMF-B EV) which will serve as the underpinnings for the new Renault 5 and 4. It seems logical that the Twingo would utilise the same technology, especially given the tight time frame the company has set itself to bring it to market.
Ampere will contribute towards a seven-strong European electric car line-up for Renault by 2031, which will include the Megane E-Tech, Scenic E-Tech, Renault 5, Renault 4, Twingo, and two additional vehicles. It's also aiming to reach EV/ICE price parity by 2027-2028, with a plan to reduce variable costs for its second-generation of larger C-segment electric vehicles (Megane E-Tech and Scenic E-Tech successors) by up to 40 per cent. Ampere hopes to be selling around 300,000 EVs per year by 2025, growing to one million in 2031.  
In addition to making the all-electric Renault 5 due on sale next year, plus the forthcoming Renault 4, Twingo and the two undisclosed EVs, Ampere will also be producing at least two models for performance brand Alpine, the next Micra for Nissan, and will support Dacia's electrification journey too.
Ampere will also develop a new electric-car platform by 2028 that will use 20 to 30 per cent less parts than current architectures and will be highly modular so it can accommodate battery sizes ranging from 50kWh to 100kWh. Meanwhile optimised thermal management should improve range in colder temperatures and charging efficiency. 
Partnership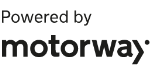 Need to sell your car?
Find your best offer from over 5,000+ dealers. It's that easy.
It's also working on a 'software-defined vehicle' (SDV) that will be like a "smartphone on wheels", according to de Meo. The car will be constantly connected to the cloud and be able to receive over-the-air updates for the entirety of its lifecycle. "This is revolutionary because it makes the car able to learn all the time from its users, and get better every single day," said de Meo. Other benefits of the SDV will be fewer parts, reduced costs, and improved residual values, says de Meo.
Renault's top boss said ahead of the reveal of the new Twingo: "In the true spirit of Renault, Ampere is engineered to make electric and connected cars affordable for all, addressing the imperatives of energy transition and seizing the growth opportunities on the market."
He added: "the uniqueness of Ampere is based on an open and horizontal approach with best-in-class partners, ensuring low-risk, flexibility, and smart capital allocation to navigate a fast changing and competitive environment."
Now read our review of the new Renault Clio...